Compressonator (AMD Compress) is Going Open Source
We are very pleased to be announcing that AMD is open-sourcing one of our most popular tools and SDKs.  Compressonator (previously released as AMD Compress on our Developer Central site ) is now available on GPUOpen
Open Source Access
You will get access to:
GUI Tool source
Command line Tool source
Compress SDK source
All Common Code used for the SDK, GUI and Command line.
The code has been simplified for use in multiple projects through a single API interface CMP_ConvertTexture which dynamically sets up the correct codecs for compression or bit conversions.
With the open source you will get deep insight to the inner workings of the SDK as illustrated here: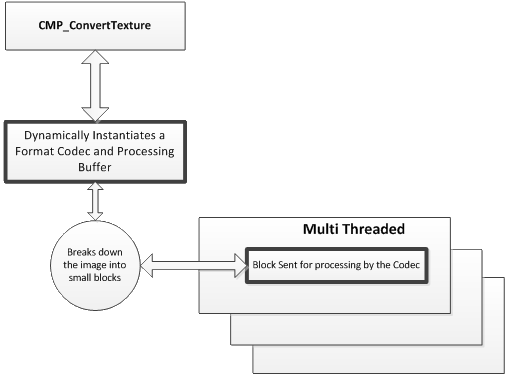 Compressonator SDK
High performance code optimizations, uses multiple techniques to obtain tradeoff between Quality and CPU compression speeds.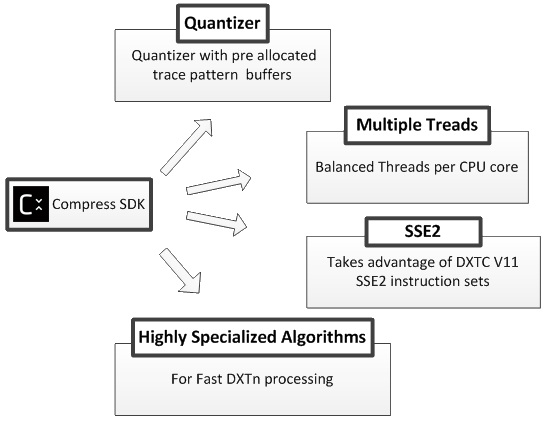 These optimizations produce fast CPU based compression.
Common Code
Both GUI and Command Line tools share a common set of management code that manages Loading, Saving Image Files, Perform Analysis, Generate MIP levels etc.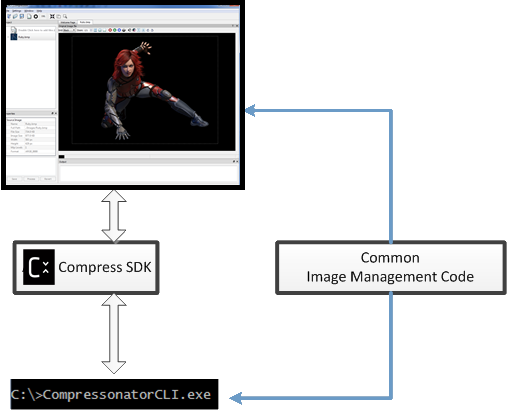 Developers can create any number of new tools with specialized functionality using the open source SDK.
That's Not All
With continued development exciting new features will be added to the SDK, which include new codecs, Analysis features, GPU assisted compression, 3D Compression features, side by side image data and pixel views, and more…
Check out the source at GitHub or visit the Compressonator Open Source Page
Navin Patel is an SMTS lead developer for compression tools at AMD. Links to third party sites are provided for convenience and unless explicitly stated, AMD is not responsible for the contents of such linked sites and no endorsement is implied.