AMD GPU Services (AGS) Library
Drivers, SDKs and Libraries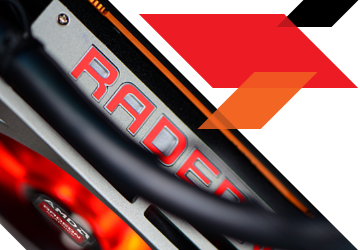 The AMD GPU Services (AGS) library provides software developers with the ability to query AMD GPU software and hardware state information that is not normally available through standard operating systems or graphic APIs. AGS includes support for querying graphics driver version info, GPU performance, Crossfire™ (AMD's multi-GPU rendering technology) configuration info, and Eyefinity (AMD's multi-display rendering technology) configuration info. AGS also exposes the explicit Crossfire API extension, GCN shader extensions, and additional extensions supported in the AMD drivers for DirectX® 11 and DirectX 12.
Version 5.2 adds app registration for DX12, DX11 debug markers, and a new way for programmers to request a D3D12 device to access AMD GPU extensions.
Version 5.1 adds FreeSync 2 support, new wave-level intrinsics for both DirectX 11 and 12, and new pre-built static libraries for popular Visual Studio and CRT combos (including VS2017!).
Highlights
Version 5 is a major overhaul of the library designed to provide a much clearer view of the GPUs in the system and the displays attached to them. It also exposes the ability to query each display for HDR capabilities and put those HDR-capable displays into various HDR modes. Highlights include the following:
FreeSync 2 support.
App registration extension for DirectX 11 and 12.
Wave reduce and wave scan intrinsics.
User debug markers in DirectX 11 and 12.
Pre-built static libraries with popular CRT build settings.
Visual Studio 2017 support.
Full GPU enumeration with adapter string, device id, revision id and vendor id.
Per-GPU display enumeration including information on display name, resolution, and HDR capabilities.
Optional user-supplied memory allocator.
Function to set displays into HDR mode.
A Microsoft WACK compliant version of the library.
DirectX 11 shader compiler controls.
DirectX 11 multiview extension.
DirectX 11 Crossfire API updates.

Now supports using the API without needing a driver profile.
You can also now specify the transfer engine.
Driver extensions
AGS exposes GCN shader extensions for both DirectX 11 and DirectX 12. It also provides access to additional extensions available in the AMD driver for DirectX 11:
Quad List primitive type
UAV overlap
Depth bounds test
Multi-draw indirect
Multiview
Samples
In addition to the library itself, the AGS SDK includes several samples to demonstrate use of the library. The samples now support Visual Studio 2017:
AGS sample

A "hello world" for AGS to demonstrate basic usage

Crossfire™ sample

Demonstrates the explicit Crossfire™ resource synchronization API

Eyefinity sample

Demonstrates using AGS to query multi-monitor information
System requirements
AMD Radeon™ GCN-based GPU (HD 7000 series or newer)
64-bit Windows® 7 (SP1 with the Platform Update), Windows 8.1, or Windows 10
Visual Studio 2013, Visual Studio 2015 or Visual Studio 2017
Technical Blogs
Documentation
Resources