Game Engine Integrations
Drivers, SDKs and Libraries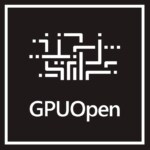 We provide example integrations of various GPUOpen technologies into game engines. These example integrations can help jump-start your own integration of these features into your game or VR title.
Unity®
Unreal® Engine
We have created a fork of Unreal Engine to provide example UE4 integrations for some of the libraries and SDKs available on GPUOpen.
LiquidVR MGPU Affinity Extensions for Unreal Engine
This example integration allows UE4-based Virtual Reality games to take advantage of multi-GPU parallel rendering provided by LiquidVR MGPU Affinity.

Benefits of Using Multi-GPU Rendering
The most obvious benefit of multi-GPU rendering is the gain in frame rate in VR titles. But more importantly, multi-GPU rendering helps reduce latency by reducing the amount of time needed to render a stereoscopic frame compared to alternate frame rendering (AFR).
Multi-GPU rendering allows the game to maintain high frame rate and low latency without sacrificing image quality.
System Requirements for LiquidVR MGPU
A fast CPU, such as AMD Ryzen, Intel Core i7 or Core i5
Two AMD GPUs of the same type or a single Radeon Pro Duo card
Microsoft Windows 10, Windows 8.1, or Windows 7
Resources
UE4 plugins
We provide an AMFMedia plugin, and a AMFStitchMedia plugin. You can find these at the link below.
Resources