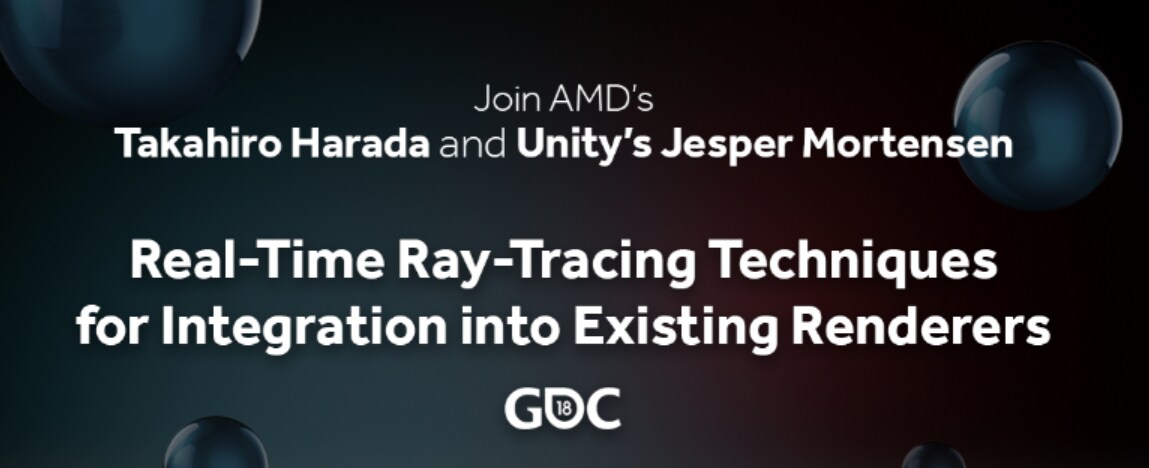 GDC 2018 Presentation: Real-Time Ray-Tracing Techniques for Integration into Existing Renderers
Real Time Ray Tracing was one of the hottest topics last week at GDC 2018. In this presentation, AMD Software Development Engineer and architect of Radeon ProRender, Takahiro Harada was joined  by Unity's Lead Graphics Engineer Jesper Mortensen to discuss topics including  Real Time Ray Tracing in Radeon ProRender and Unity's GPU Lightmapper.
Takahiro Harada is a researcher and the architect of a GPU global illumination renderer called Radeon ProRender at AMD. Links to third party sites are provided for convenience and unless explicitly stated, AMD is not responsible for the contents of such linked sites and no endorsement is implied.