This SDK sample implements PN Triangles and Phong tessellation. It also shows how to optimize performance by using adaptive tessellation techniques.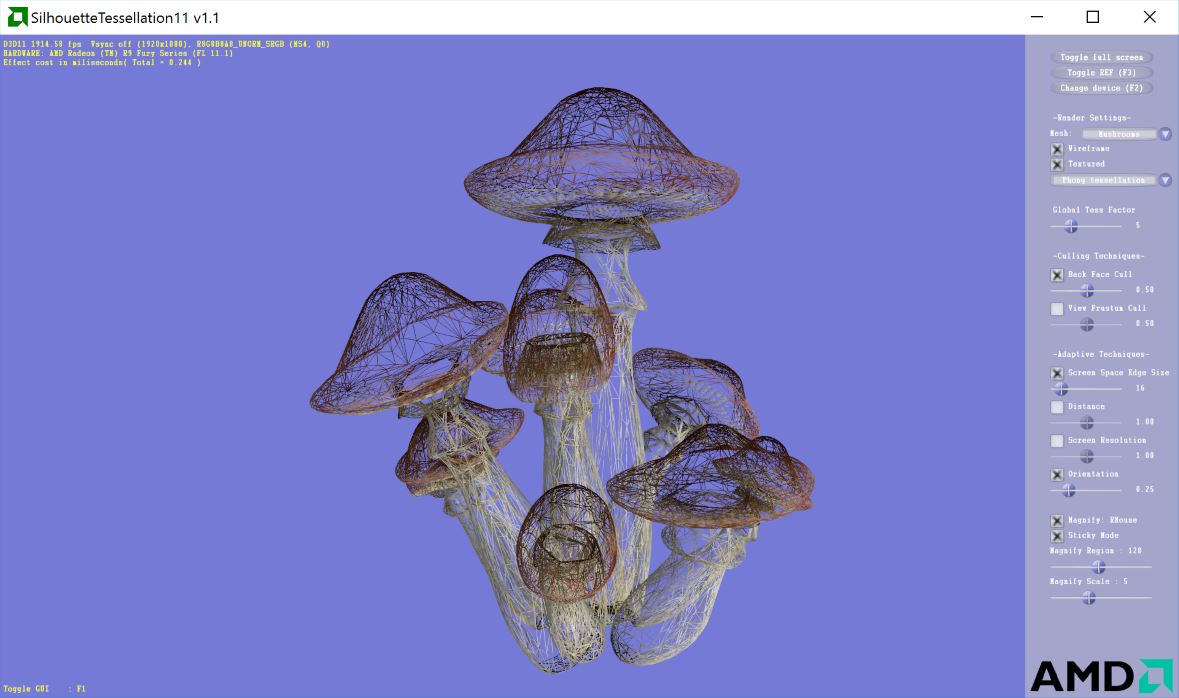 AMD Radeon™ GCN-based GPU (HD 7000 series or newer).
64-bit Windows® 7 (SP1 with the Platform Update), Windows® 8.1, or Windows® 10.
Visual Studio® 2012, Visual Studio® 2013, or Visual Studio® 2015.