Now available as part of the Radeon™ Developer Tool Suite.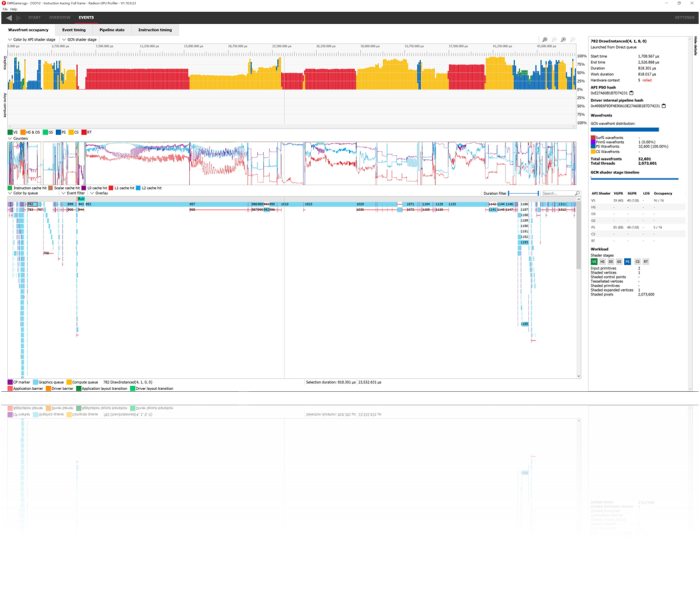 Meet the Radeon™ GPU Profiler, a ground-breaking low-level optimization tool that provides detailed information on Radeon™ GPUs.
Download the latest version - v1.14
This release adds the following:
Support for AMD RDNA 3 hardware (AMD Radeon RX 7000 Series)
Support for profiling HIP applications on Windows

Support for Instruction timing capture and visualization for OpenCL™ and HIP applications (requires RDNA-based hardware and at least a 22.10-based driver)

The kernel ISA can now be displayed in the Pipeline state pane for OpenCL and HIP applications (requires RDNA-based hardware and at least a 22.10-based driver)

Cache and raytracing counter collection and visualization are now supported on Linux on RDNA 2 (and newer) hardware (requires at least a 22.40-based driver)

Support for showing the raytracing pipeline and the raytracing shader table for ExecuteIndirect calls that perform raytracing and use the Indirect compilation path

The various "Color by" combo boxes in the Events panes can now be automatically synchronized (hold down the CTRL key while selecting a Color By mode from one of the combo boxes)

The Device configuration pane will now show additional cache size information

Many bug/stability/usability fixes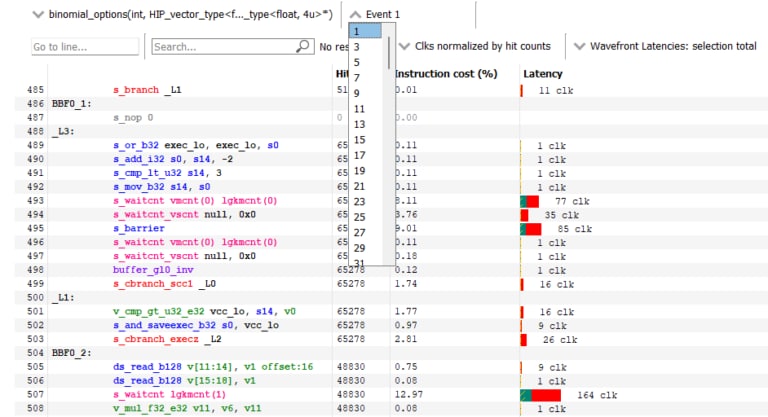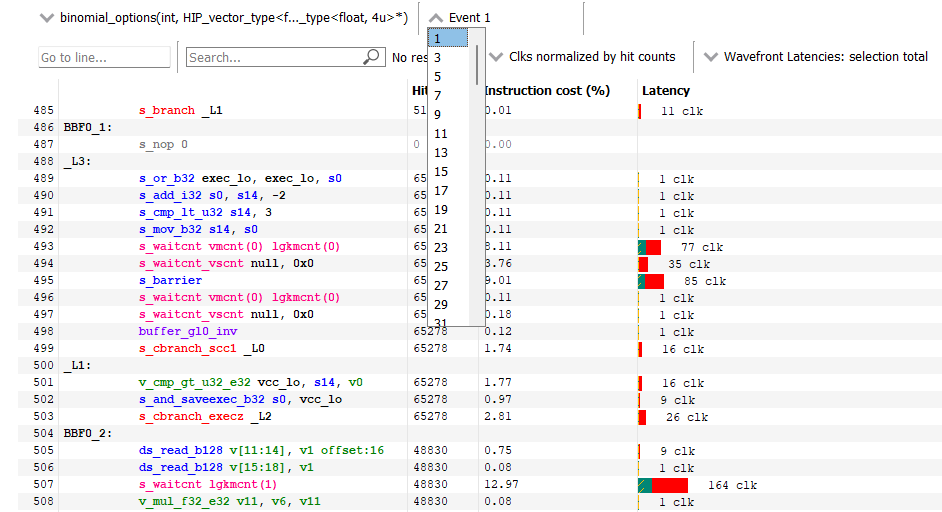 Radeon GPU Profiler 1.14 is here, with support for Radeon™ RX 7000 series GPUs, profiling HIP applications, and much more. Take a look!
Unlike the black box approach of the past, PC game developers now have unprecedented, in-depth access to a GPU and can easily analyze graphics, async compute usage, event timing, pipeline stalls, barriers, bottlenecks, and other performance inefficiencies.
This unique tool generates easy to understand visualizations of how your DirectX®12, Vulkan®, OpenCL™, amd HIP applications interact with the GPU at the hardware level. Profiling a game is both a quick and simple process using the Radeon™ Developer Panel and our public GPU driver.
Wade through your wavefronts
Understand how your wavefronts were pushed through the GPU. We can also correlate between wavefronts and the GPU events which launched them, and provide insight into how your frame utilizes the various GPU memory caches.
The data displayed in this view is highly filterable, groupable, and includes a side panel with added detail about user selections.
Supported GPUs
Radeon™ RX 7000 series

Radeon™ RX 6000 series
Radeon™ RX 5000 series
Radeon™ VII
Radeon™ RX Vega
Ryzen™ Processors with Radeon™ Vega Graphics
Radeon™ R9 Fury, Fury X and Fury Nano
Radeon™ RX 400 and RX 500 series
Supported graphics APIs
Supported compute APIs
Supported OSs
Windows® 10
Windows® 11
Linux – Ubuntu 22.04.1 LTS (Vulkan® only)
Related to Radeon™ GPU Profiler

RGP 1.13 adds enhanced ray tracing features, such as new performance counters and inline RT. RDP 2.6 includes improved data capture.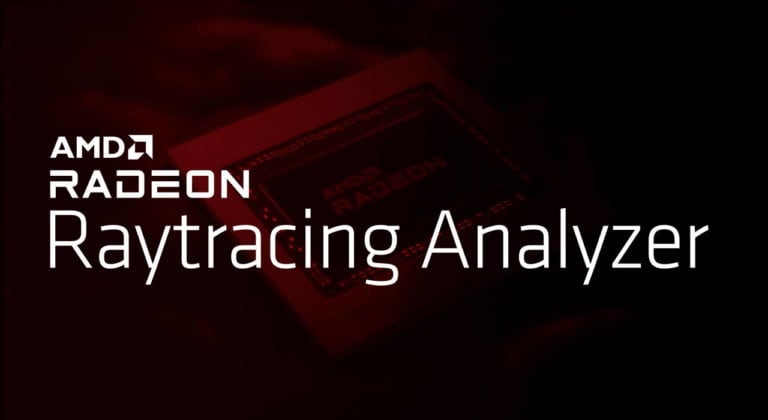 Radeon™ Raytracing Analyzer (RRA) is a tool which allows you to investigate the performance of your raytracing applications and highlight potential bottlenecks.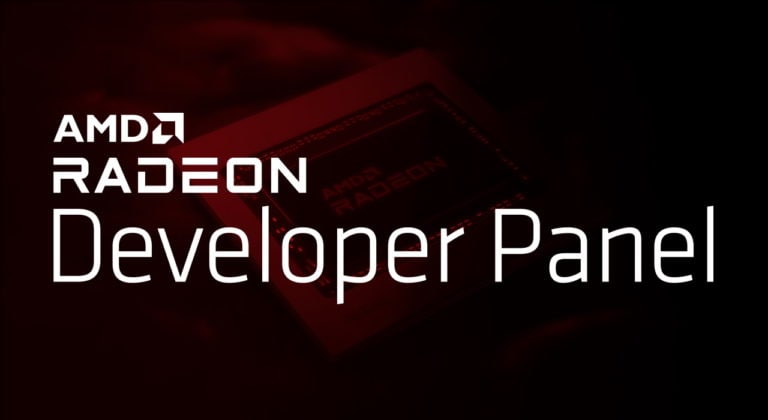 The RDP provides a communication channel with the Radeon™ Adrenalin driver. It generates event timing data used by the Radeon™ GPU Profiler (RGP), and the memory usage data used by the Radeon™ Memory Visualizer (RMV).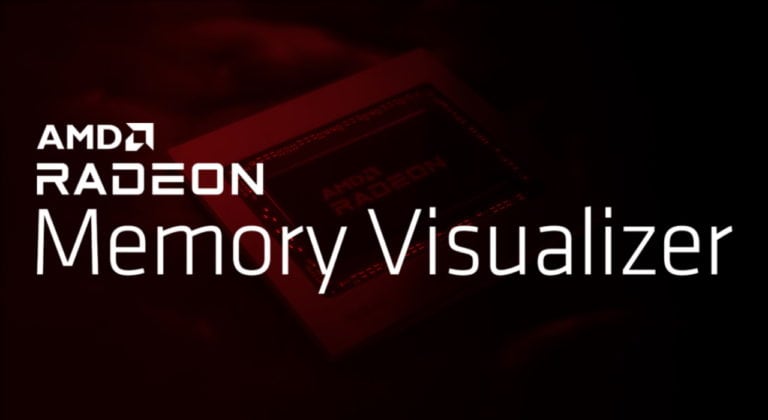 Radeon™ Memory Visualizer (RMV) is a tool to allow you to gain a deep understanding of how your application uses memory for graphics resources.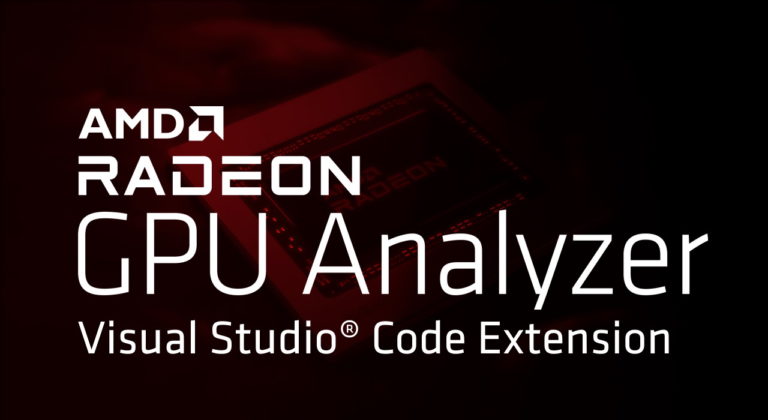 This is a Visual Studio® Code extension for the Radeon GPU Analyzer (RGA). By installing this extension, it is possible to use RGA directly from within Visual Studio Code.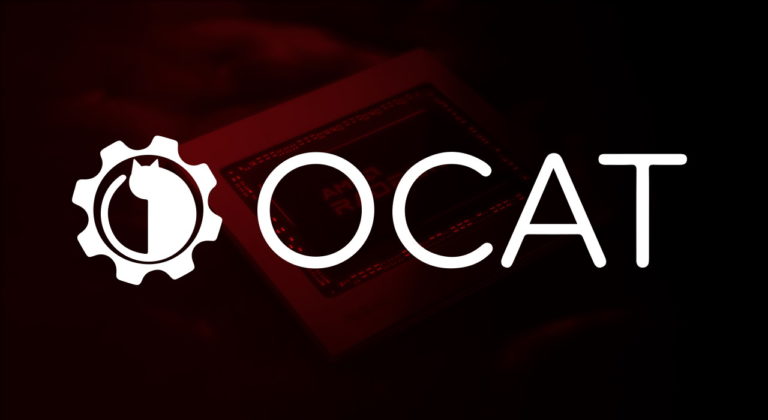 If you want to know how well a game is performing on your machine in real-time with low overhead, OCAT has you covered.