Render Pipeline Shaders SDK
A comprehensive and extensible Render Graph toolkit.
The Render Pipeline Shaders (RPS) SDK provides a framework for graphics engines to use Render Graphs with explicit APIs (e.g. DirectX® 12 or Vulkan®), with a generally optimal resource barrier and memory aliasing scheduler. Its compiler-like architecture is designed to be both controllable and extensible.
Download the latest version - v1.1
This release adds the following features:
Linux support for the base library and the RPSL compiler.
Support for dynamically loading Vulkan functions.
Support for latest stable Agility SDK 1.608.3.
Automatic marking of the discard flags to accesses.
Bug fixes.
Enables full-frame scheduling and pipelining optimizations.
Handles resource barrier generation and batching.
Manages transient resources with optional, automatic memory scheduling and aliasing.
Allows constructing render graphs implicitly from a high-level description of the frame. Automatically generates and embeds debug info such as resource and pass names.
Compiler-like architecture with extensible frontend, backend and graph-processing pipeline.

The frontend API allows users to create custom render graph programming interfaces.
Provides reference backend implementations for DirectX® 12 and Vulkan®. (A DirectX® 11 backend is also provided for backward compatibility and demonstration purpose).
The backend allows partial customization via a set of runtime callback APIs.
Users can also build new runtime backends targeting custom API / RHI layers.

Tools for visualizing and debugging resource properties, heap layout, and the graph.

Exhaustive and optional debug printing.
The visualizer can be integrated into applications as a GUI overlay.
Find out more in our blogs
This tutorial demonstrates key RPS SDK API usage, provides an informal introduction to RPSL, and explains how the RPS Render Graph is built.
The latest release of the Render Pipeline Shaders (RPS) SDK adds Linux support, the ability to dynamically load Vulkan functions, and more. Check out this post for the full release notes.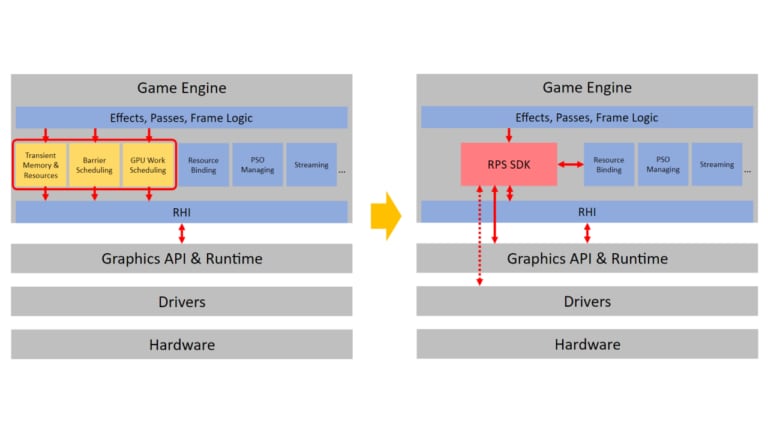 Render Pipeline Shaders (RPS) SDK is now available for open beta access!
Development system requirements:
Windows® 10 21H2 64bit or newer.
Building the SDK requires CMake 3.12.1 or newer and a C++11 compliant compiler.
Using only the C-API requires a C99 compliant compiler.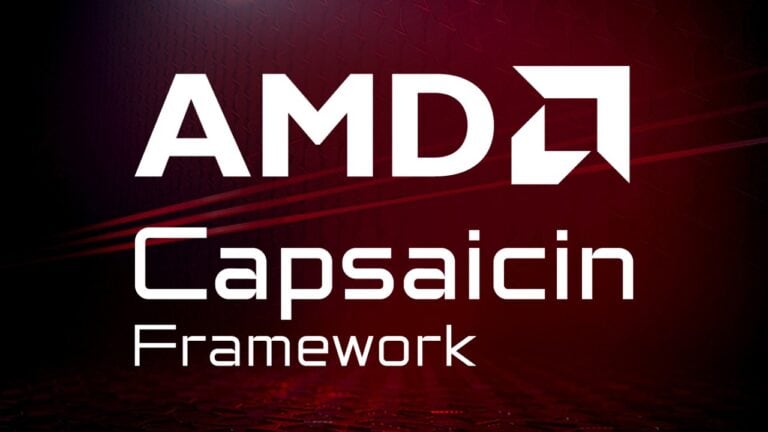 AMD Capsaicin Framework is a Direct3D12 framework for graphics research which implements the GI-1.0 technique and a reference path-tracer.