Render Pipeline Shaders SDK
A comprehensive and extensible Render Graph toolkit.
The Render Pipeline Shaders (RPS) SDK provides a framework for graphics engines to use Render Graphs with explicit APIs (e.g. DirectX® 12 or Vulkan®), with a generally optimal resource barrier and memory aliasing scheduler. Its compiler-like architecture is designed to be both controllable and extensible.
Download the latest version - v1.0
This release adds the following features:
Enables full-frame scheduling and pipelining optimizations.
Handles resource barrier generation and batching.
Manages transient resources with optional, automatic memory scheduling and aliasing.
Allows constructing render graphs implicitly from a high-level description of the frame. Automatically generates and embeds debug info such as resource and pass names.
Compiler-like architecture with extensible frontend, backend and graph-processing pipeline.

The frontend API allows users to create custom render graph programming interfaces.
Provides reference backend implementations for DirectX® 12 and Vulkan®. (A DirectX® 11 backend is also provided for backward compatibility and demonstration purpose).
The backend allows partial customization via a set of runtime callback APIs.
Users can also build new runtime backends targeting custom API / RHI layers.

Tools for visualizing and debugging resource properties, heap layout, and the graph.

Exhaustive and optional debug printing.
The visualizer can be integrated into applications as a GUI overlay.
Find out more in our blog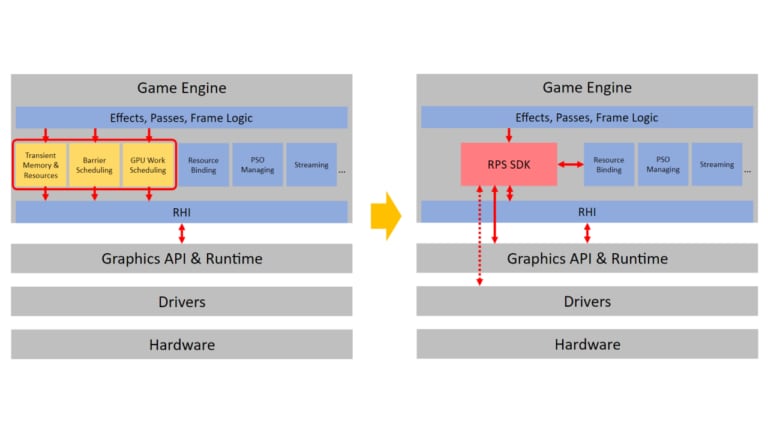 Render Pipeline Shaders (RPS) SDK is now available for open beta access!
Development system requirements:
Windows® 10 21H2 64bit or newer.
Building the SDK requires CMake 3.12.1 or newer and a C++11 compliant compiler.
Using only the C-API requires a C99 compliant compiler.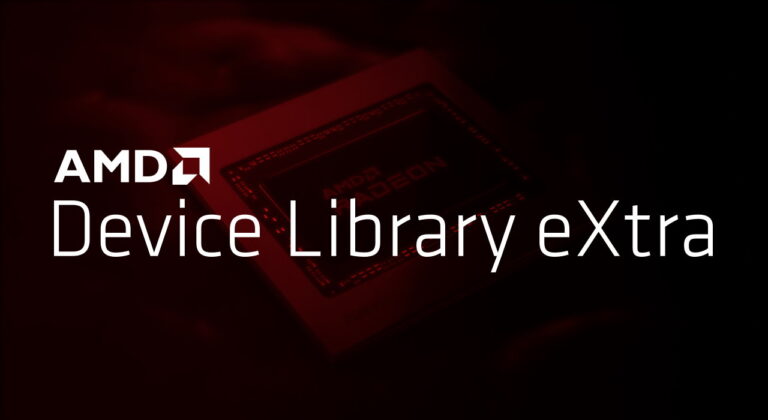 ADLX is a modern library designed to access features and functionality of AMD systems such as Display, 3D graphics, Performance Monitoring, GPU Tuning, and more.