AMD FidelityFX Blur is an RDNA™-optimized collection of blur kernels from 3×3 up to 21×21.
Supports:
Download the latest version v1.0:
This release adds the following features:
Part of the AMD FidelityFX™ SDK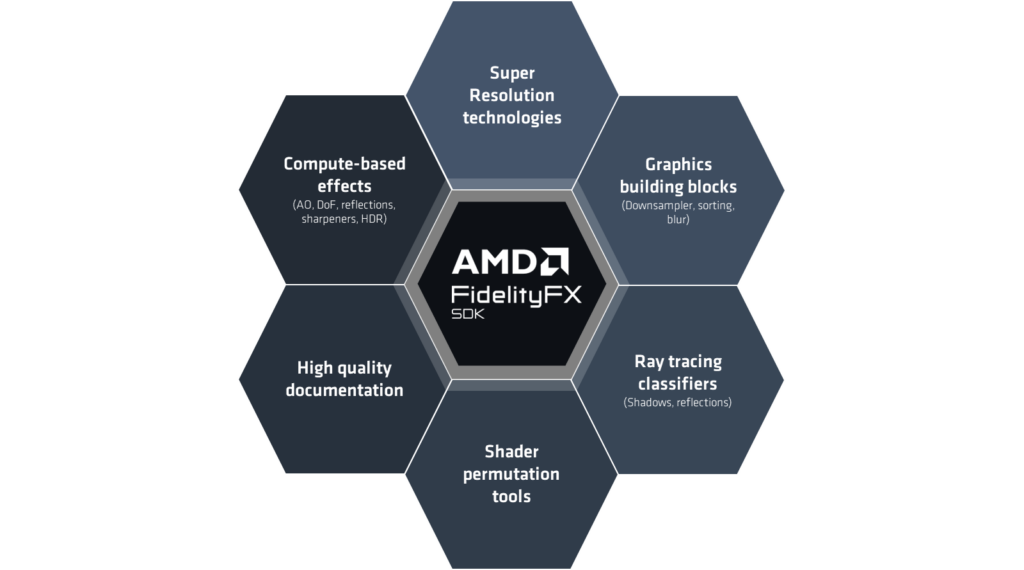 State-of-the-art algorithm
Smart shader selection (SM 6.6+ when present)
AMD FidelityFX Blur features the following:
FidelityFX Blur sample code
Native DirectX12 and Vulkan SDK backend implementation libraries
Easy-to-integrate effect components for all effects
Custom Cauldron-based SDK backend implementation example
Re-architected graphics framework
For more information, don't miss our extensive documentation.
Find out more about the AMD FidelityFX SDK:
Requires GCN-class GPUs and above.
All part of the FidelityFX SDK!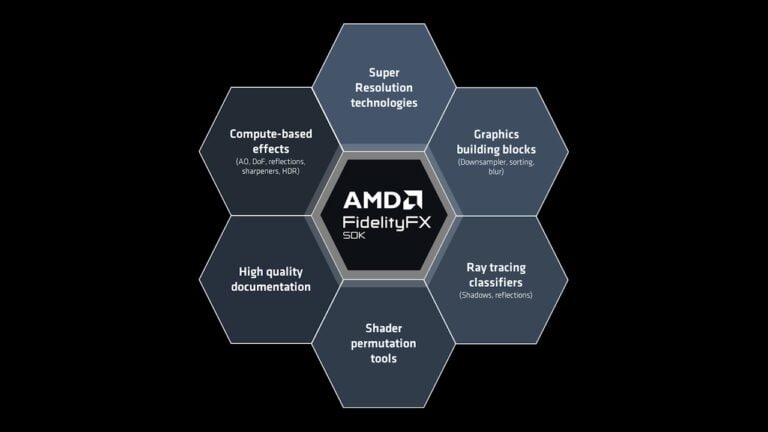 The AMD FidelityFX SDK is our easy-to-integrate solution for developers looking to include FidelityFX features into their games.
Don't miss our other effects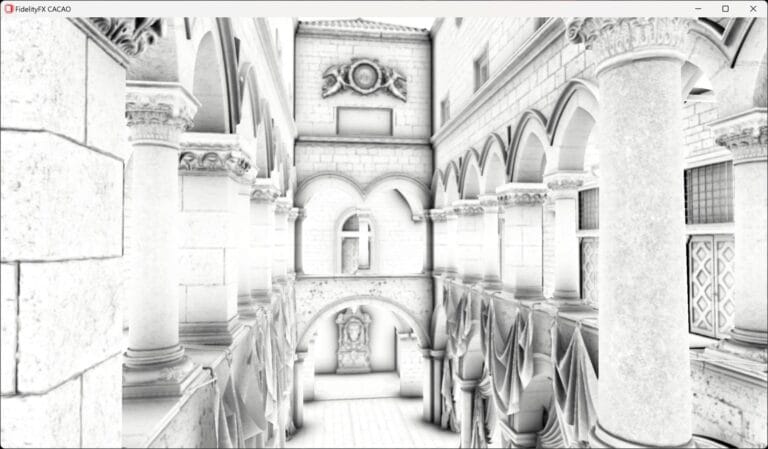 AMD FidelityFX Combined Adaptive Compute Ambient Occlusion (CACAO) is an AMD RDNA™ architecture optimized implementation of ambient occlusion.