Now available as part of the Radeon™ Developer Tool Suite.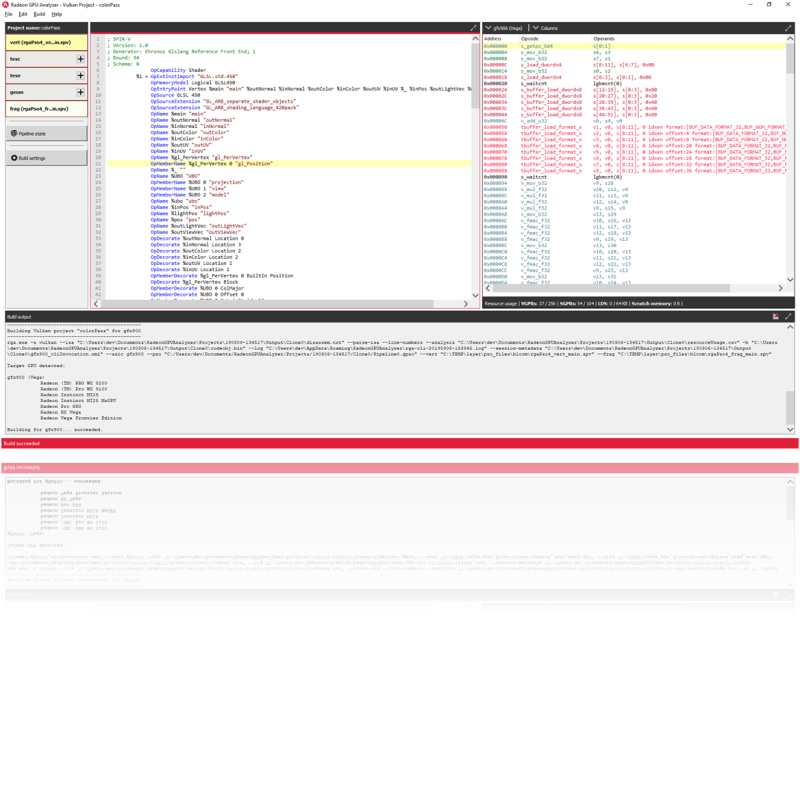 Radeon™ GPU Analyzer is an offline compiler and performance analysis tool for DirectX®, Vulkan®, SPIR-V™, OpenGL®, and OpenCL™.
Download the latest version - v2.7
Compile and analyze shaders and kernels for the RDNA3™ architecture (gfx1100), even without a physical RDNA3™ card installed on your system.
VGPR pressure GUI: the UI now visualizes VGPR pressure in the disassembly view at the instruction level, allowing you to spot areas in your code that have the highest VGPR pressure and helping you identify where to focus your optimization.
The UI shows the allocation and usage of VGPRs for each instruction, and hints on how many VGPRs need to be reduced to reduce the allocation.
Jump to areas in your shaders and kernels which have maximum VGPR pressure using the RGA GUI application. After successfully compiling your shader, use:

Edit -> Go to next maximum VGPR pressure line (Ctrl+F4) , or:

Right-click on any ISA disassembly line -> Go to next maximum VGPR pressure line (Ctrl+F4).

DirectX®11 mode (-s dx11) is now an offline mode and works regardless of the installed driver. Support in this mode was limited to VS, PS and CS.
Updates to Vulkan and OpenGL® backend components.
OpenCL™ mode now uses an updated version of AMD's LLVM-based Lightning Compiler.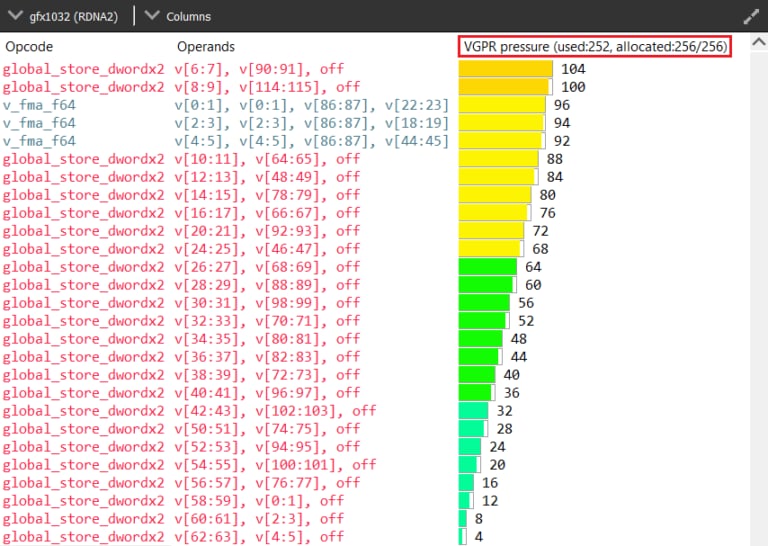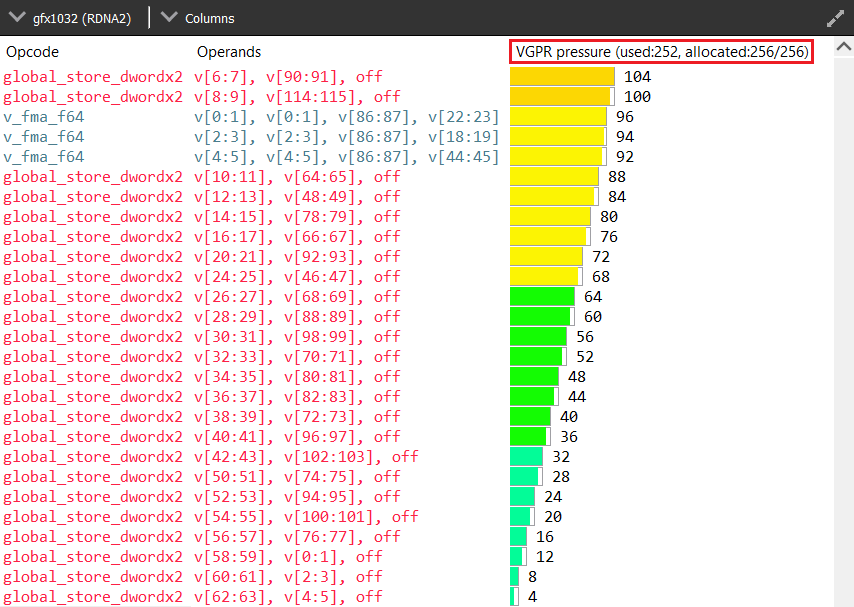 Radeon GPU Analyzer 2.6 introduces VGPR Pressure Visualization. This post explains exactly how to get the most out of this brand-new feature.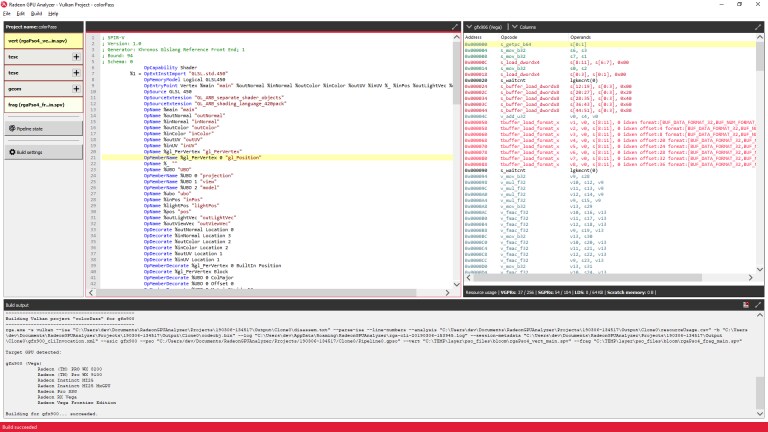 Analyze the ISA for your shader stages within a Vulkan® graphics or compute pipeline.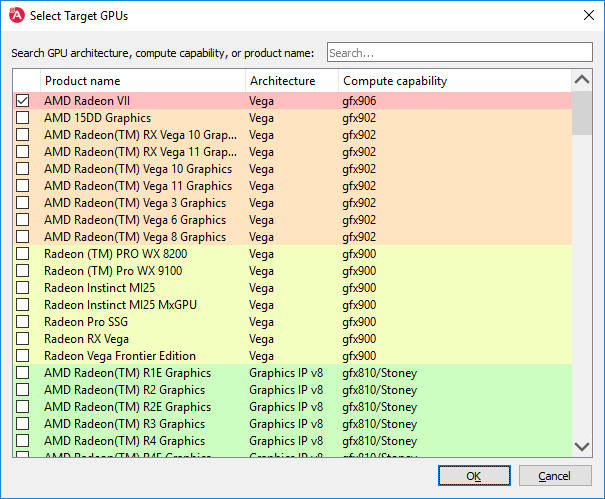 ...compile for many products...
Select target GPUs for the compilation process. You can search for available targets by using specific GPU architecture or even retail product names, like "SSG" or "WX 8200".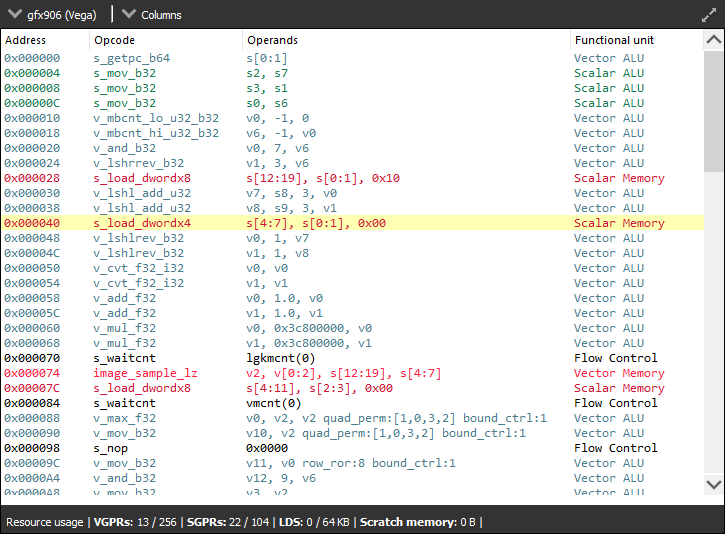 ...refine your resources...
View register pressure and LDS/scratch memory usage for your target hardware.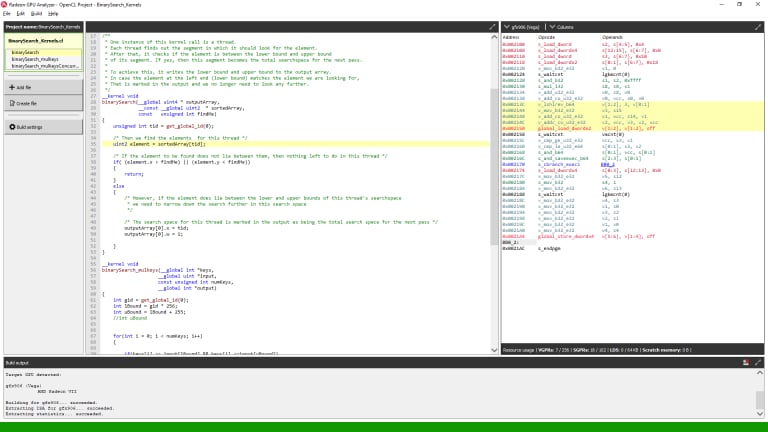 ...and correlate your code!
For OpenCL™ kernels, the tool provides correlation from high-level source code to the disassembly, and from the disassembly to the high-level source code.
Visual Studio Code Extension for Radeon™ GPU Analyzer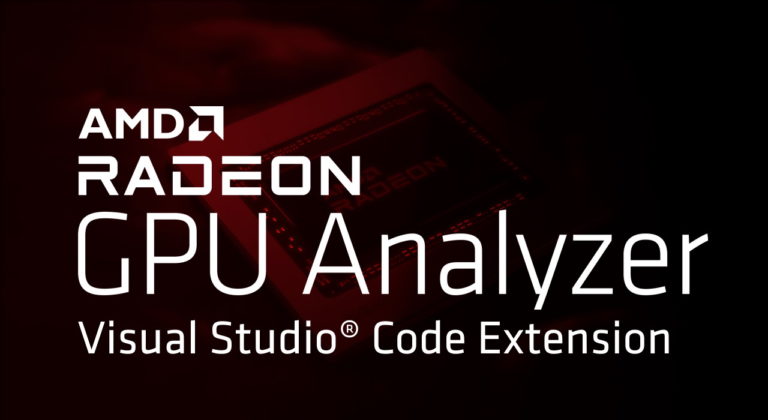 This is a Visual Studio® Code extension for the Radeon GPU Analyzer (RGA). By installing this extension, it is possible to use RGA directly from within Visual Studio Code.

This is a Visual Studio® Code extension for the Radeon GPU Analyzer (RGA). This extension makes it possible to use RGA directly from within VS Code.
General
For all non-offline modes (DirectX®12, DirectX®11, DXR, Vulkan®, OpenGL®):
Offline modes (Vulkan® offline and OpenCL™) can run without AMD driver or hardware installed.
Supported GPUs
To run the tool, any RDNA or GCN GPU is sufficient.
RGA supports the following as targets when compiling graphics shaders and pipelines:
All RDNA-based architectures.
Select GCN-based architectures: Vega™, Graphics IP v8, Graphics IP v7, and Graphics IP v6.
Supported APIs in GUI
Supported APIs in command line
Vulkan®
DirectX® 11
DirectX® 12
DXR
OpenGL®
OpenCL™
Supported OSs
Windows® 10
Windows® 11
Windows® 7 (64 bit)
Ubuntu 20.04
Related to Radeon™ GPU Analyzer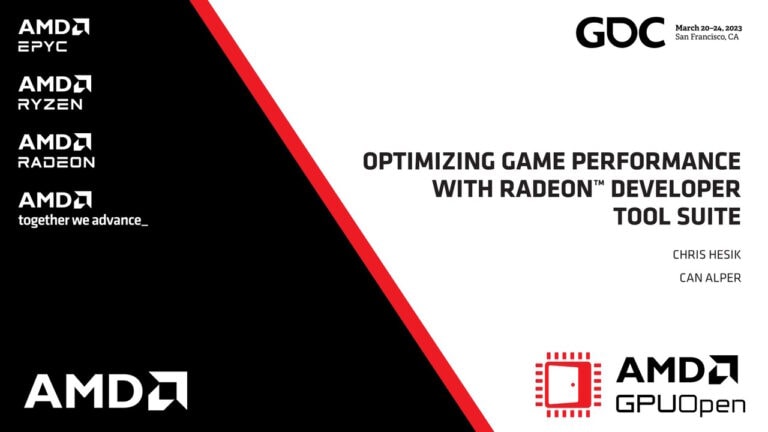 This talk gives an overview of RGP, RMV, RRA, and RGA, introducing new features and improvements, and reveal the current work in progress.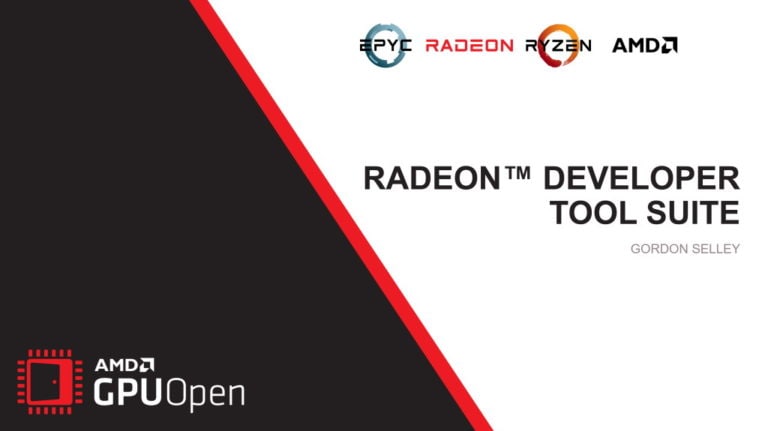 This video describes the benefits of bundling the Radeon™ GPU Profiler, Radeon™ Memory Visualizer, Radeon™ GPU Analyzer, and the Radeon™ Developer Panel into a single downloadable suite.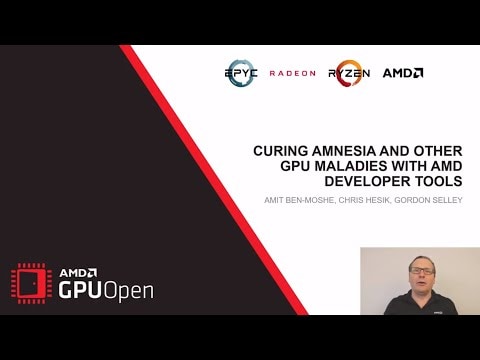 This video introduces the new Radeon™ Memory Visualizer to help answer questions about memory allocations, resource bindings, page mappings, and more. Includes updates on RGP and RGA.