Radeon™ GPU Analyzer
Powerful authoring tools to support you writing faster shaders.
Radeon™ GPU Analyzer is an offline compiler and performance analysis tool for DirectX®, Vulkan®, SPIR-V™, OpenGL® and OpenCL™.
| DOWNLOAD - Latest version 2.3
Added command line support for DirectX®12 shaders.
Usability fixes and enhancements.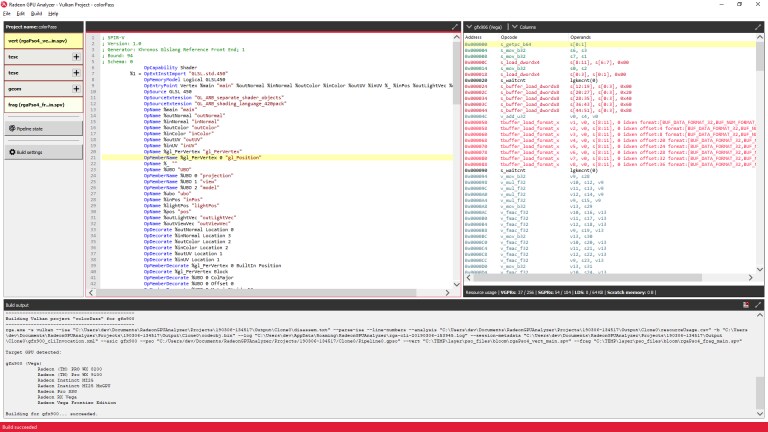 Analyze the ISA for your shader stages within a Vulkan® graphics or compute pipeline.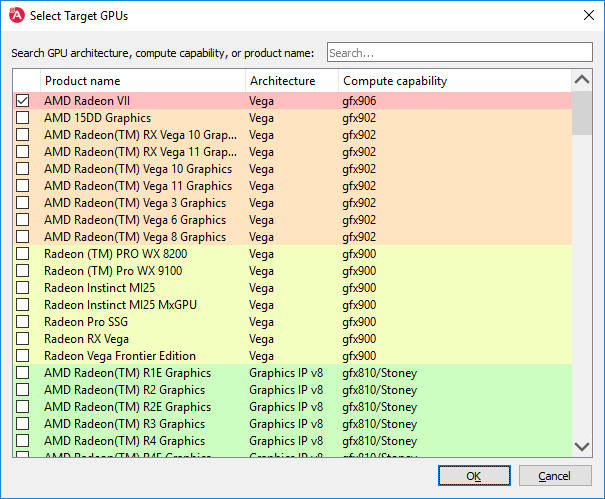 ...compile for many products...
Select target GPUs for the compilation process. You can search for available targets by using specific GPU architecture or even retail product names, like "SSG" or "WX 8200".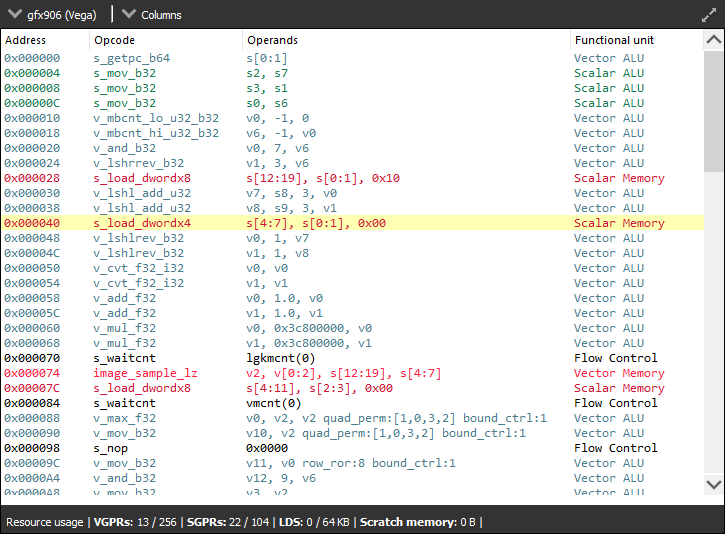 ...refine your resources...
View register pressure and LDS/scratch memory usage for your target hardware.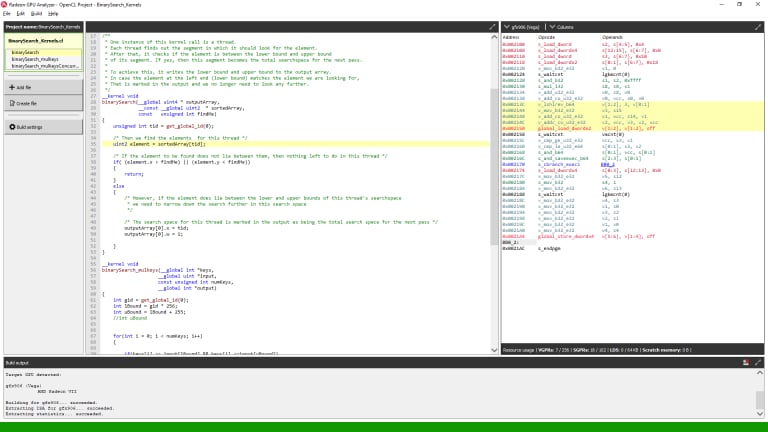 ...and correlate your code!
For OpenCL™ kernels, the tool provides correlation from high-level source code to the disassembly, and from the disassembly to the high-level source code.
General
For all non-offline modes (DirectX®12, DirectX®11, Vulkan, OpenGL, Legacy OpenCL™):
Latest AMD drivers (Adrenalin SW on Windows and amdgpu-pro on Linux)
Offline modes (Vulkan® offline and ROCm OpenCL™) can run without AMD driver or hardware installed.
Supported GPUs
To run the tool, any RDNA or GCN GPU is sufficient.
RGA supports the following as targets when compiling graphics shaders and pipelines:
All RDNA-based architectures
Select GCN-based architectures: Vega™, Graphics IP v8, Graphics IP v7 and Graphics IP v6
Supported APIs in GUI
Vulkan®
OpenCL™ on top of ROCm
Supported APIs in command line
Vulkan®
DirectX® 11
DirectX® 12
OpenGL®
OpenCL™ on top of ROCm
OpenCL™ legacy
Supported OSs
Windows® 10
Windows® 7 (64 bit)
Ubuntu 16.04, 18.04, Red Hat 7 or later
Add command line support for DirectX® 12 compute shaders.
Adds support for Vulkan® in the GUI.
Shows a summary of the resources used by your shaders (VGPR, SGPR and LDS).
| VISUAL STUDIO CODE EXTENSION FOR RADEON™ GPU ANALYZER

This is a Visual Studio® Code extension for the Radeon GPU Analyzer (RGA). By installing this extension, it is possible to use RGA directly from within Visual Studio Code.


This is a Visual Studio® Code extension for the Radeon GPU Analyzer (RGA). This extension makes it possible to use RGA directly from within VS Code.
| RELATED TO RADEON™ GPU ANALYZER


With DirectX 12 comes the power of generating disassembly and hardware resource usage statistics that are closest to the real-world case, and therefore making better performance optimization decisions.


Radeon™ Memory Visualizer (RMV) is a tool to allow you to gain a deep understanding of how your application uses memory for graphics resources.
RGP gives you unprecedented, in-depth access to a GPU. Easily analyze graphics, async compute usage, event timing, pipeline stalls, barriers, bottlenecks, and other performance inefficiencies.

If you want to know how well a game is performing on your machine in real-time with low overhead, OCAT has you covered.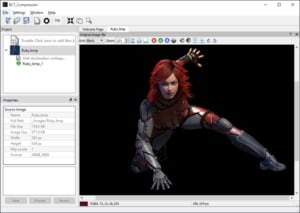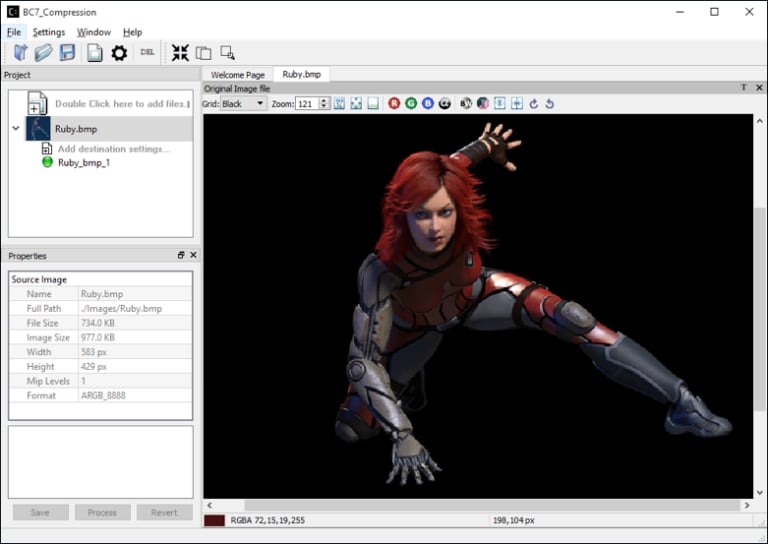 Compressonator is a set of tools to allow artists and developers to more easily work with compressed assets and easily visualize the quality impact of various compression technologies.