Available as part of the Radeon™ Developer Tool Suite.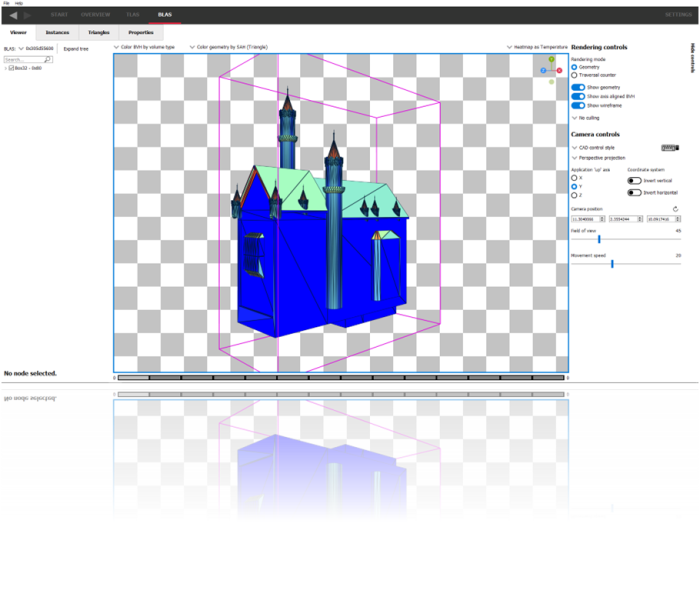 Meet the Radeon™ Raytracing Analyzer (RRA) tool. Investigate the performance of your ray tracing applications and highlight potential bottlenecks.
Addition of an axis-free camera.
Camera placed at 45 degrees above the scene on trace load.
Support for rebraided instances:

Coloring mode to show which instances are rebraided.
Allow selection of rebraided siblings.

Support for split triangles:

Improved selection.
Coloring mode to show which triangles are split.
Sibling triangles shown and selectable from the UI.

The 'Frustum cull ratio' in the settings has been replaced with "Small object culling". This should be more intuitive.
Additional fields added to the instance and triangles tables.
Keyboard shortcuts added for all panes on the Welcome and Settings lists. Some keys have also been remapped to avoid conflict with the Adrenaline software.
Bug/stability fixes.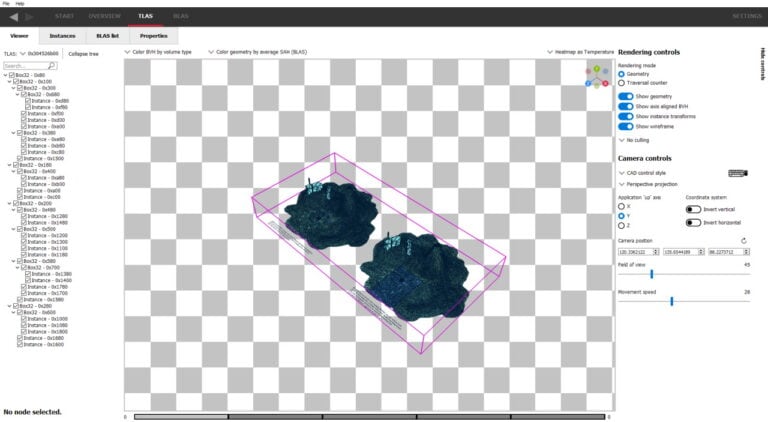 The latest update for RRA includes changes to the camera system and support for split triangles and rebraided instances. Check it all out here!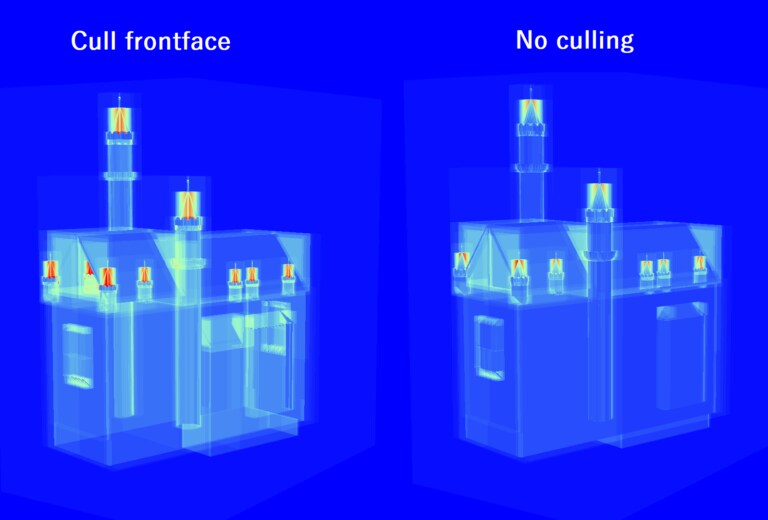 Optimizing the raytracing pipeline can be difficult. Discover how to spot and diagnose common RT pitfalls with RRA, and how to fix them!
By using either geometry mode or traversal mode in addition to a selection of coloring modes, RRA allows you to easily spot areas of interest in your scene that need optimizing.
RRA generates easy to understand visualizations of how your DirectX®12 and Vulkan® ray-tracing applications can be optimized. As with all the tools, capturing the ray-tracing content of a game is both quick and simple, using the Radeon™ Developer Panel and our public GPU driver.
To help get you started, we've produced a short video to show you what you need to do: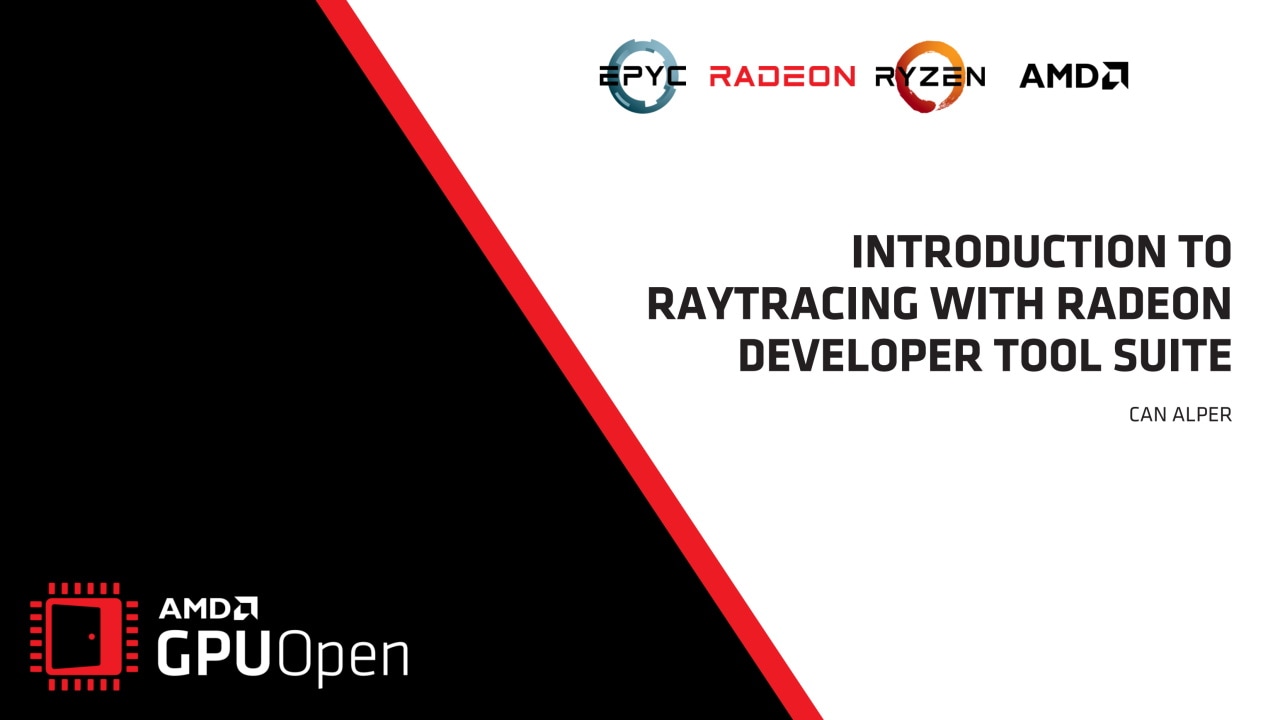 In this video, Can Alper introduces RRA V1.0. He explains how to capture games using RDP and evaluate when to use RRA.
Use the TLAS viewer to visually inspect your scene. Select from a number of coloring modes to highlight areas of interest. See opaque/non-opaque geometry at a glance and a host of other parameters.
Some coloring modes use a range of colors in a heatmap (the surface area heuristic modes, for example) making it easy to see hotspots.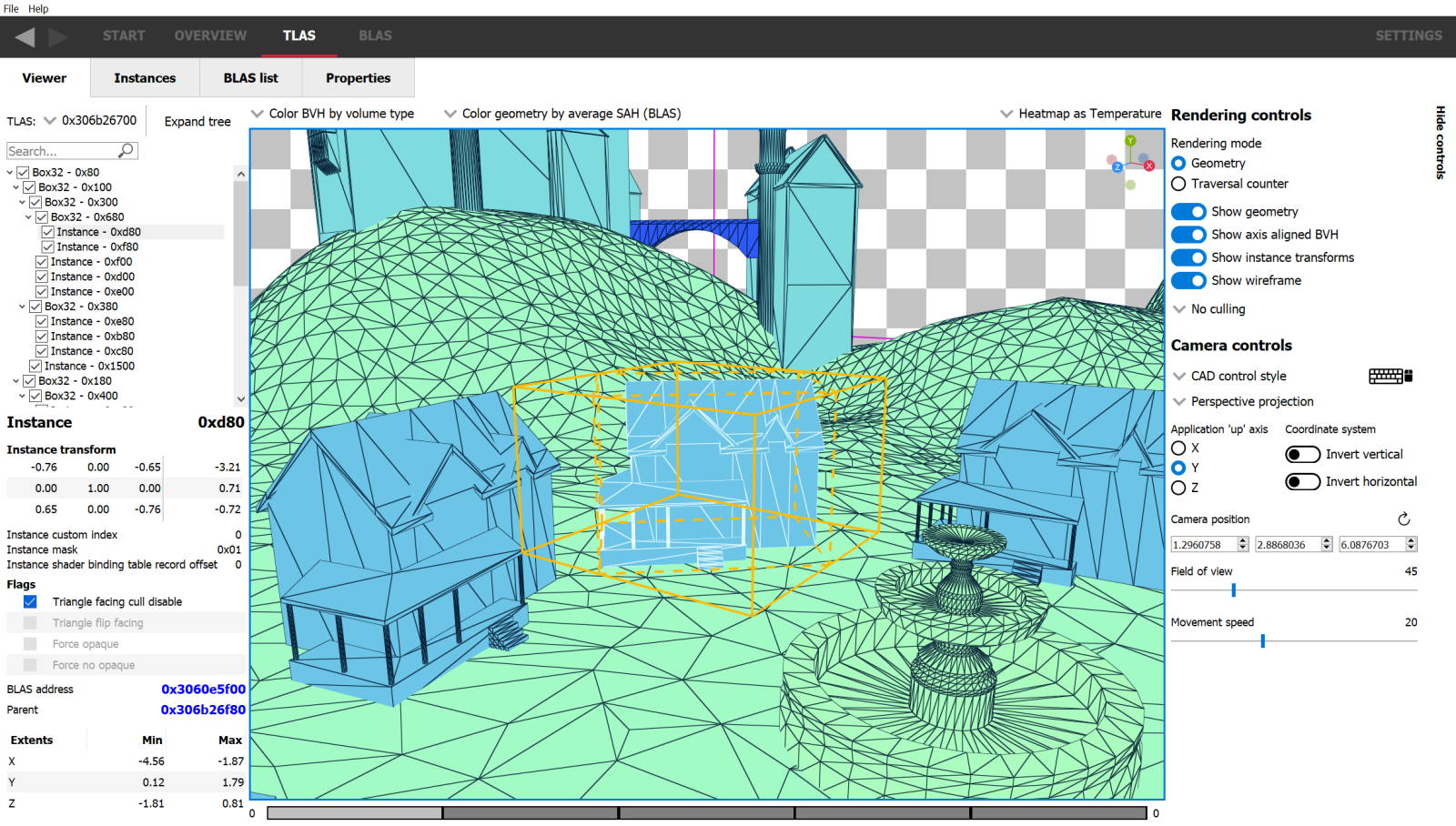 Review your ray traversals
Switch to the traversal counter rendering mode to see how rays interact with your scene.
The heapmap image will show areas that require attention. Generally the more red an area, the greater the counter number. The counter types can be selected to show instance hit, box hit/miss, triangle hit/miss and more.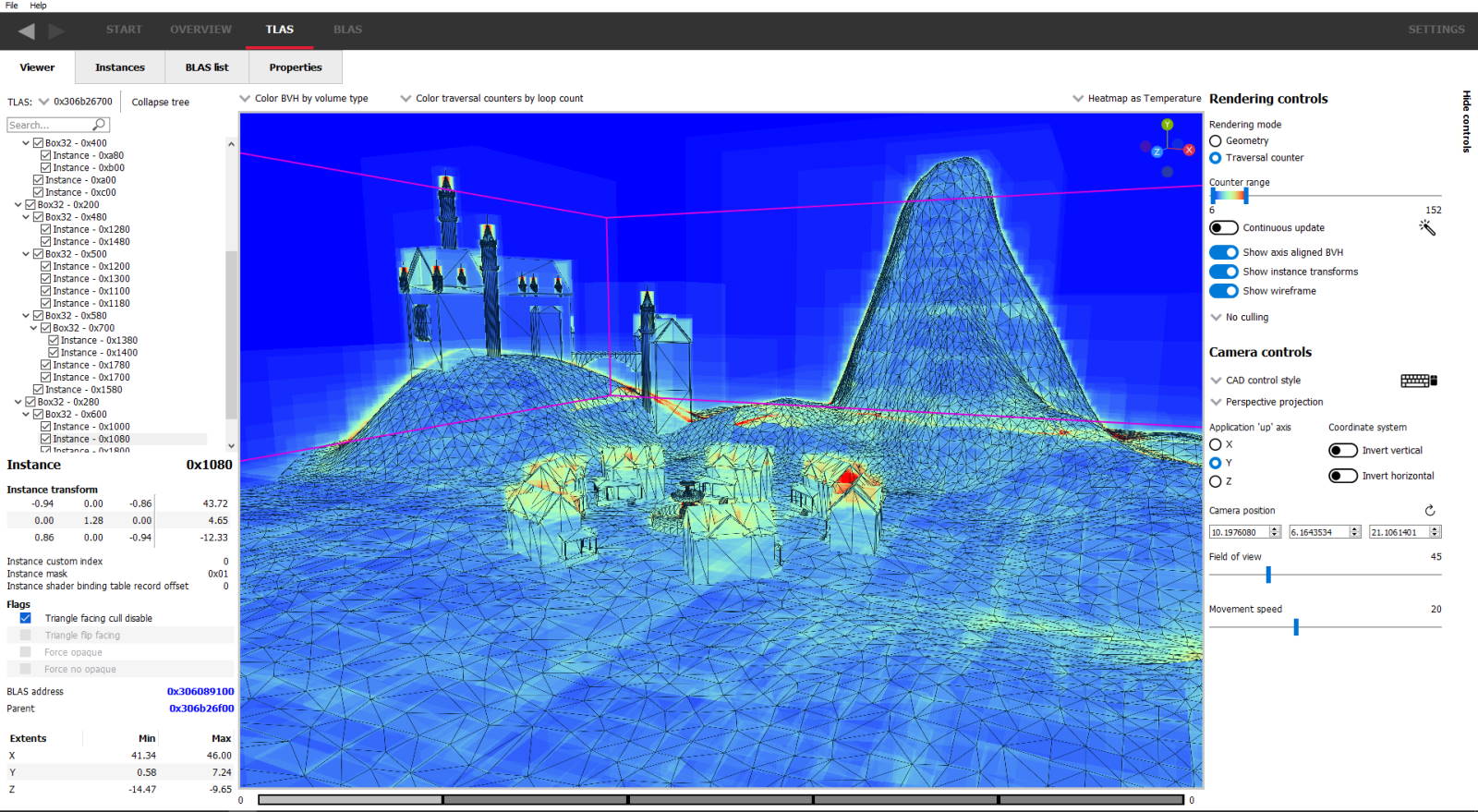 Blast through your BLASes
Here, you can see high level statistics for every BLAS in your scene, including things such as memory usage and triangle counts.
All the tables in RRA, like the other tools, have column sorting and text searching so it's easy to find what you're looking for.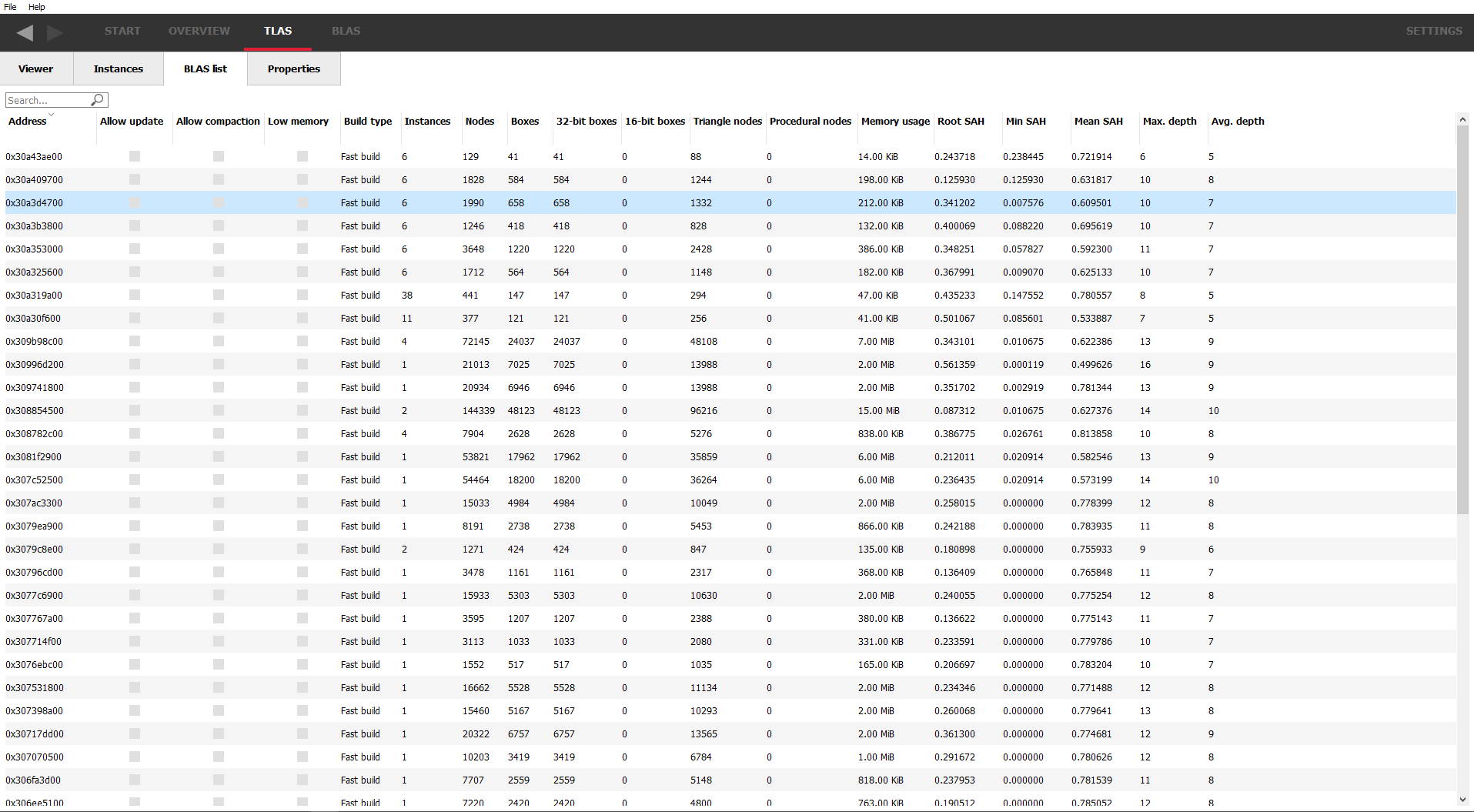 Double-clicking on a BLAS will display it in the BLAS viewer, almost identical to the TLAS viewer but allows inspection of a single BLAS.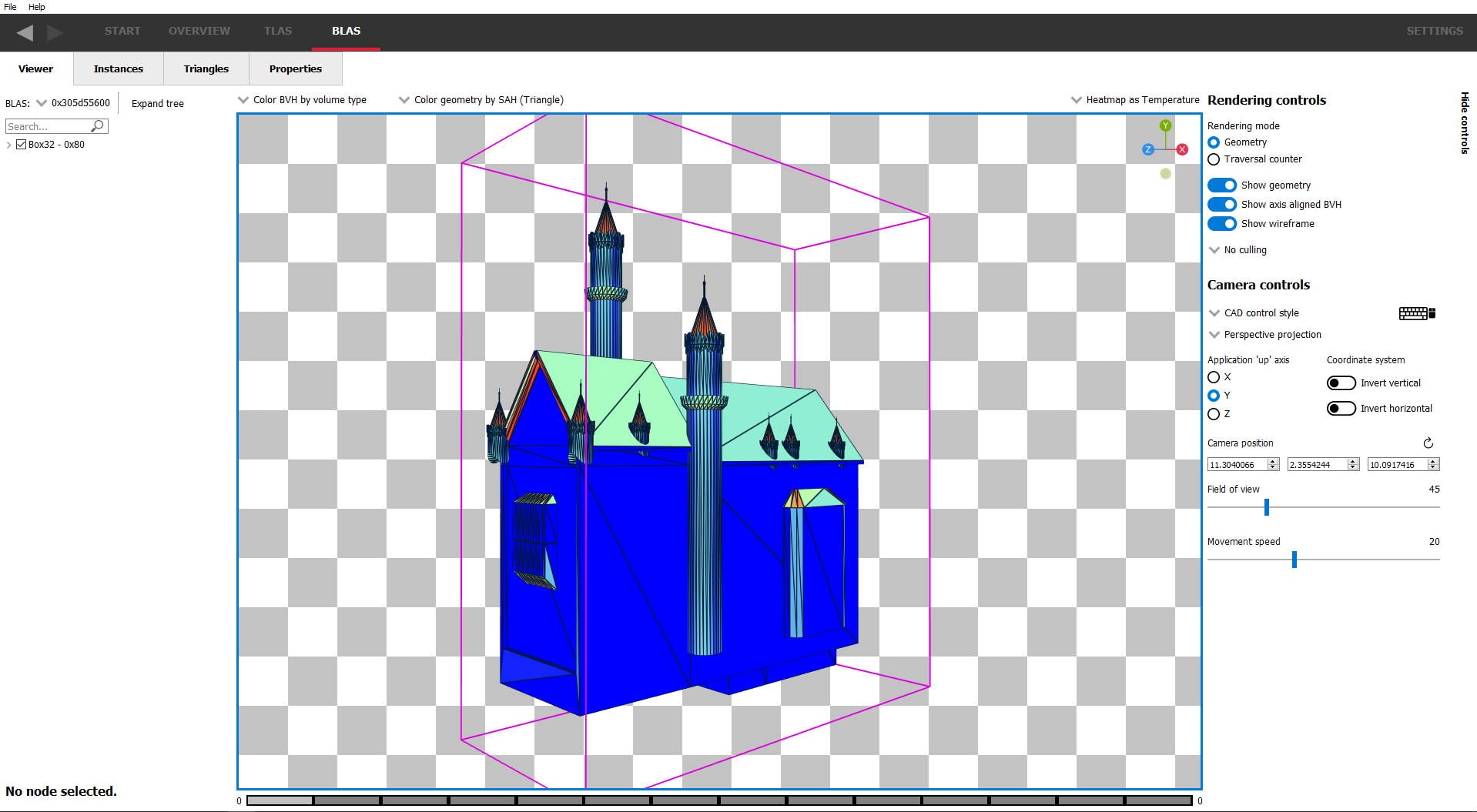 Supported GPUs
Radeon™ RX 6000 series
Radeon™ RX 7000 series
Supported graphics APIs
Supported OSs
Windows® 10
Windows® 11
Linux – Ubuntu 22.04 LTS (Vulkan® only)
This is the first public release of the Radeon Raytracing Analyzer
Visualize bounding volume hierarchies (BVHs).
Show BVH memory usage, instance and triangle counts, and a whole host of other useful statistics.
Analyze the application environment, using different rendering and coloring modes.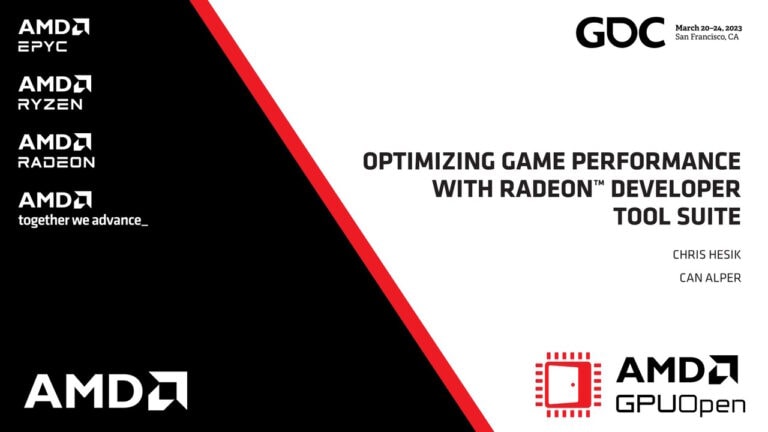 This talk gives an overview of RGP, RMV, RRA, and RGA, introducing new features and improvements, and reveal the current work in progress.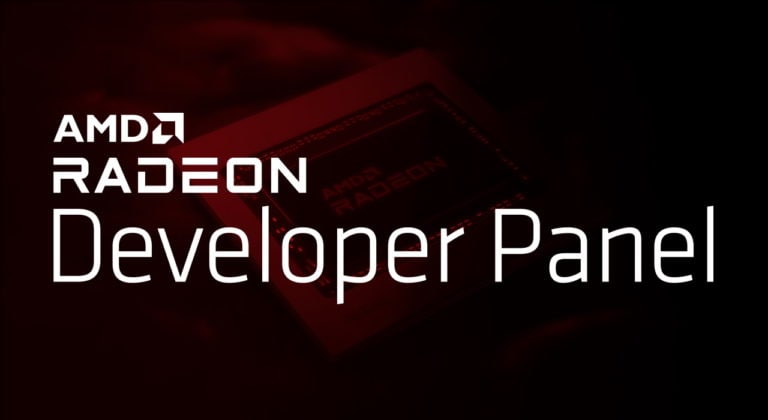 The RDP provides a communication channel with the Radeon™ Adrenalin driver. It generates event timing data used by the Radeon™ GPU Profiler (RGP), and the memory usage data used by the Radeon™ Memory Visualizer (RMV).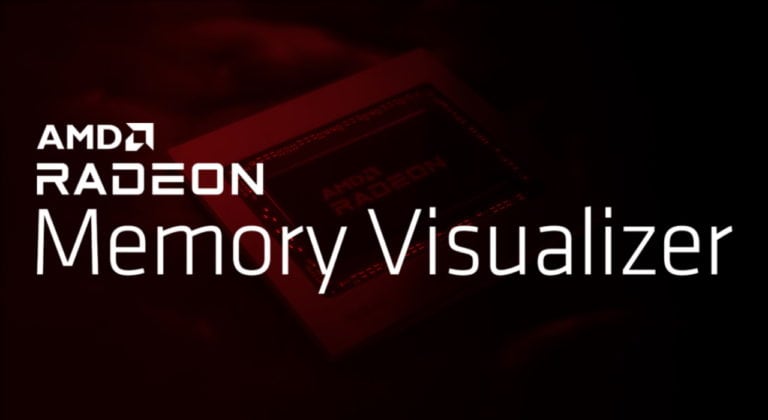 Radeon™ Memory Visualizer (RMV) is a tool to allow you to gain a deep understanding of how your application uses memory for graphics resources.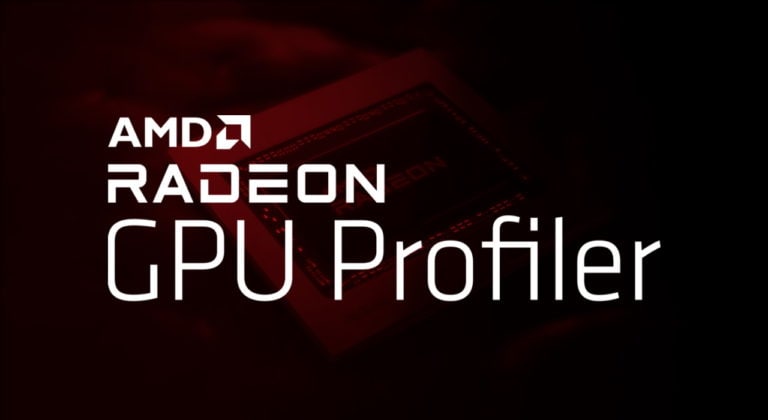 RGP gives you unprecedented, in-depth access to a GPU. Easily analyze graphics, async compute usage, event timing, pipeline stalls, barriers, bottlenecks, and other performance inefficiencies.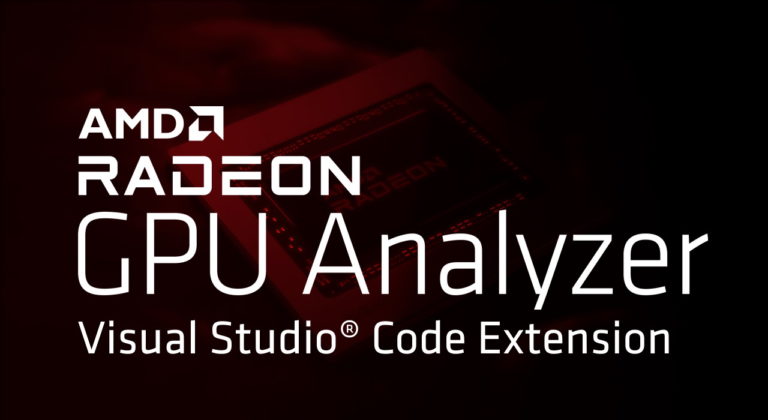 This is a Visual Studio® Code extension for the Radeon GPU Analyzer (RGA). By installing this extension, it is possible to use RGA directly from within Visual Studio Code.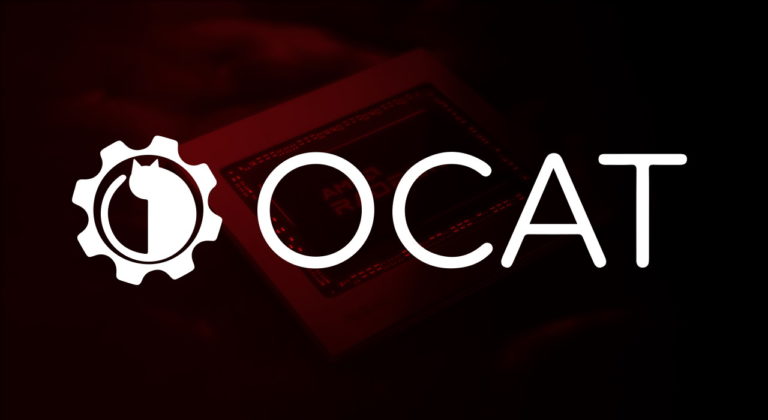 If you want to know how well a game is performing on your machine in real-time with low overhead, OCAT has you covered.