Now available as part of the Radeon™ Developer Tool Suite.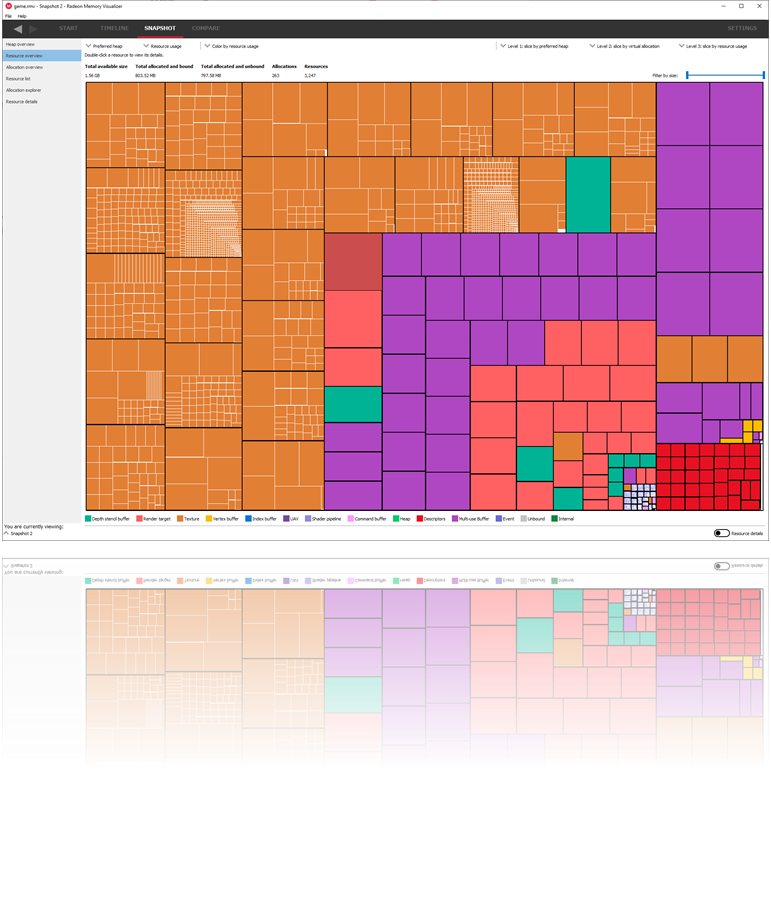 Radeon™ Memory Visualizer (RMV) is a tool to allow you to gain a deep understanding of how your application uses memory for graphics resources. 
Download the latest version - v1.6.1
This release adds the following features:
Additional parameters added to the resource history table in the resource details pane.
Improved Device configuration reporting with newer trace files, including CPU and driver information.
Bug/stability fixes.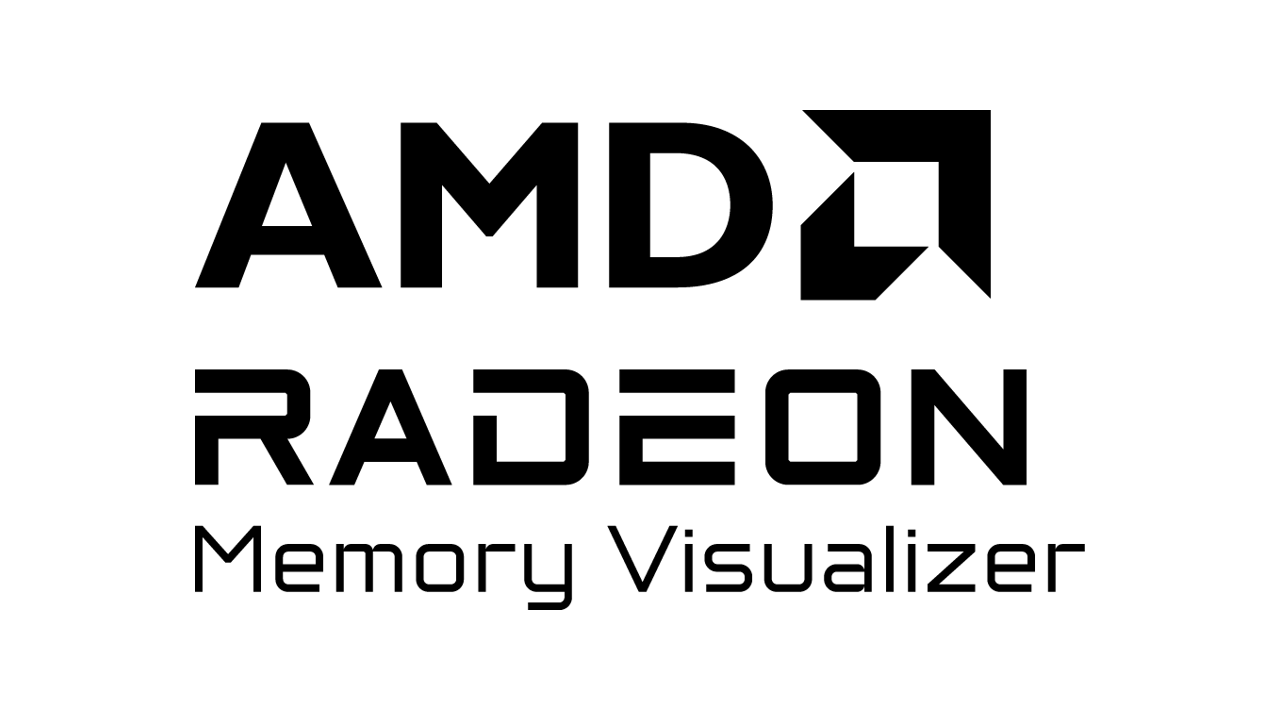 Radeon Memory Visualizer v1.6 adds improved device configuration information, and more parameters on the resource details pane.
By instrumenting every level of our Radeon™ driver stack, RMV is able to understand the full state of your application's memory allocation at any point during your application's life.
Obliterate oversubscription
The quick, simple interface tells you if you are over-subscribing a heap, and how the driver stack has reacted. Quickly find resources which are not in the optimal heaps.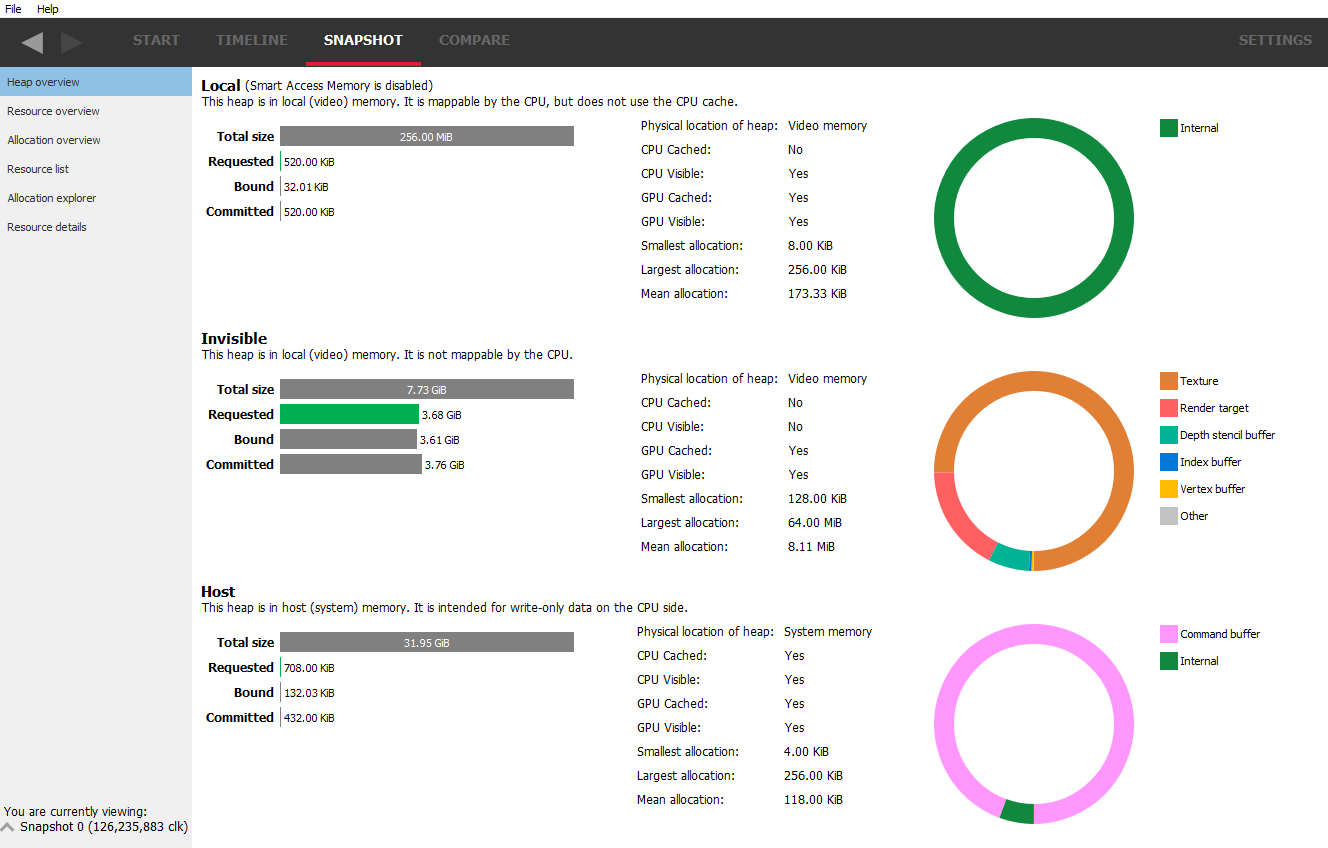 Understand which resources require the most memory, which heaps they are in, and how your heaps are sub-allocated. Rapidly detect patterns in how your application is behaving.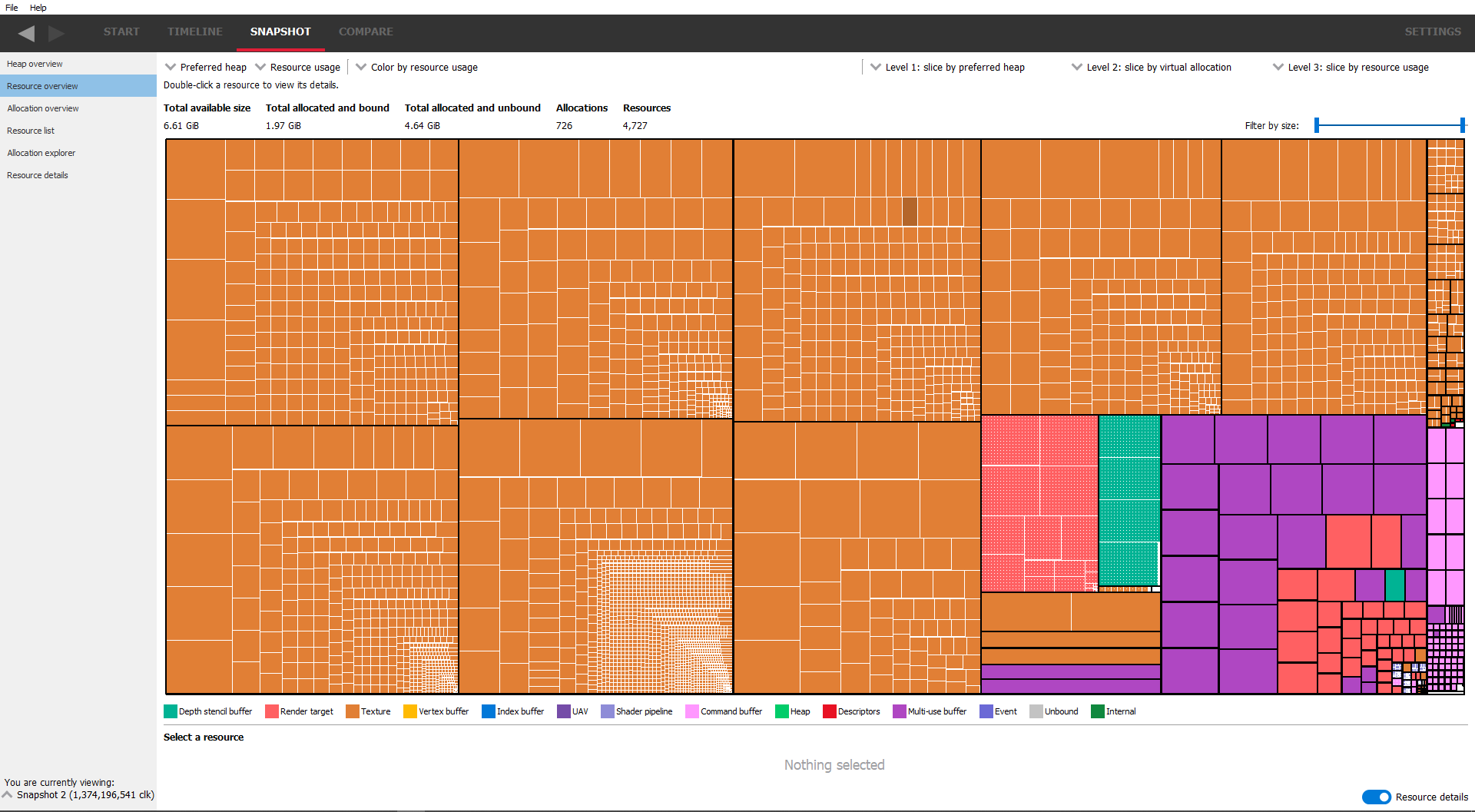 Track your resources by name
Use the DirectX® 12 or Vulkan® API to customize the names of your resources then search and view the details in the Resource list.

Appreciate your allocations
Look for fragmentation, and understand how you are managing memory in each heap you create. Understand the balance between dedicated and placed resources.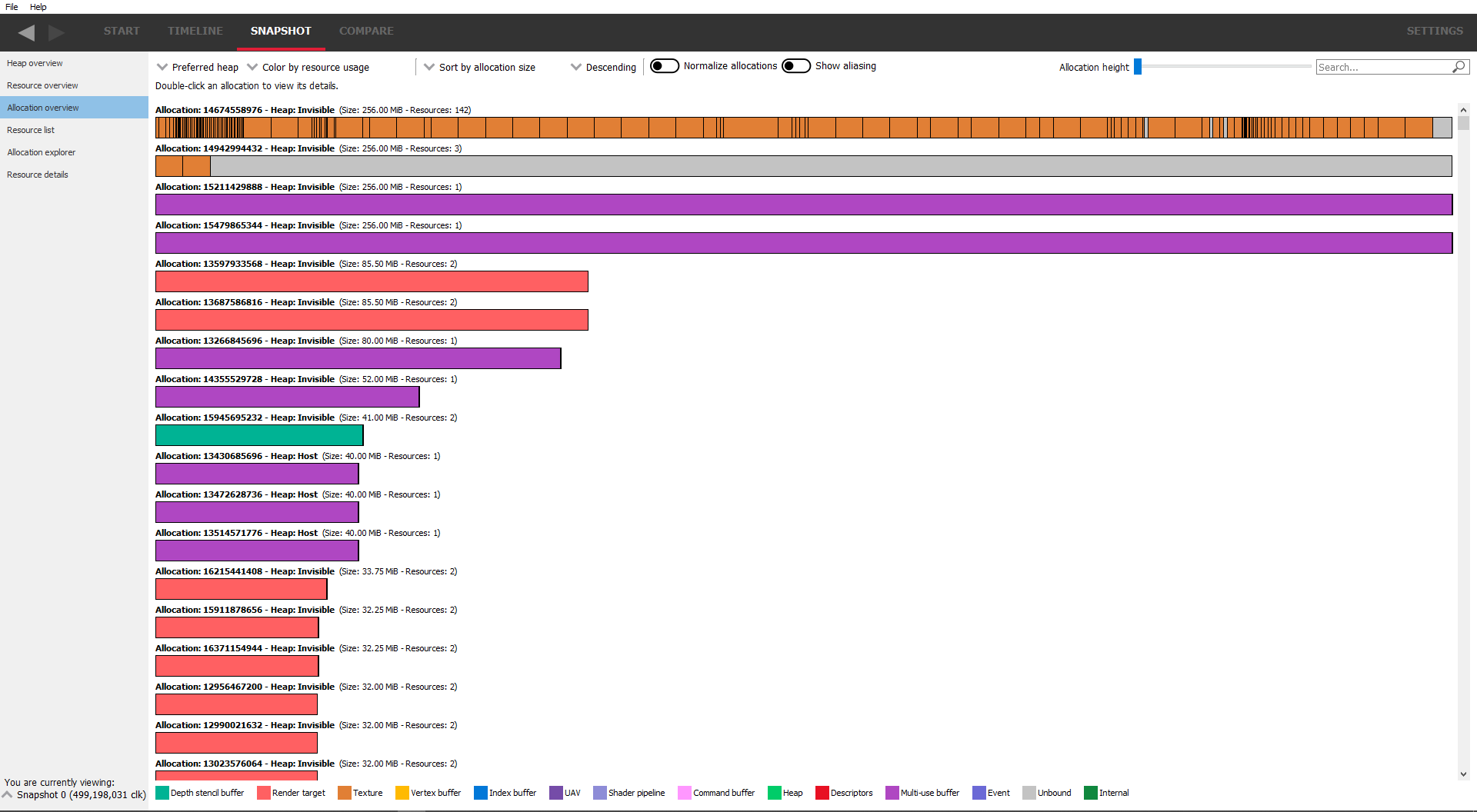 Make good those memory leaks!​
Easily find memory leaks in your application by comparing snapshots.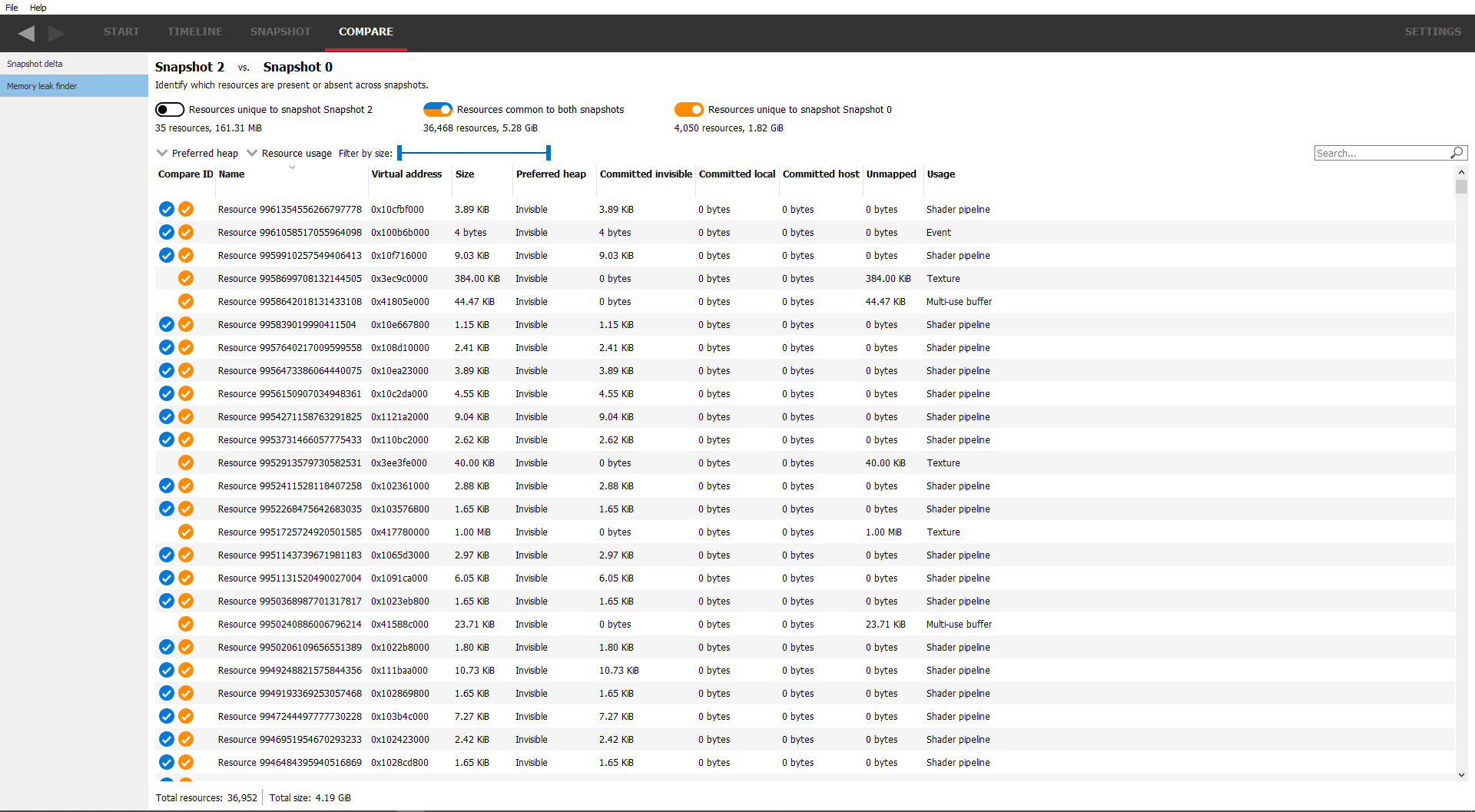 Dig into how resources have been treated over their lifetime. Understand how the operating system and driver have managed the physical backing for your resources, including paging during times of heap over subscription.
Learn how to get started with Radeon™ Memory Visualizer

Radeon™ Memory Visualizer (RMV) is a tool provided by AMD for use by game engine developers. It allows engineers to examine, diagnose, and understand the GPU memory management within their projects.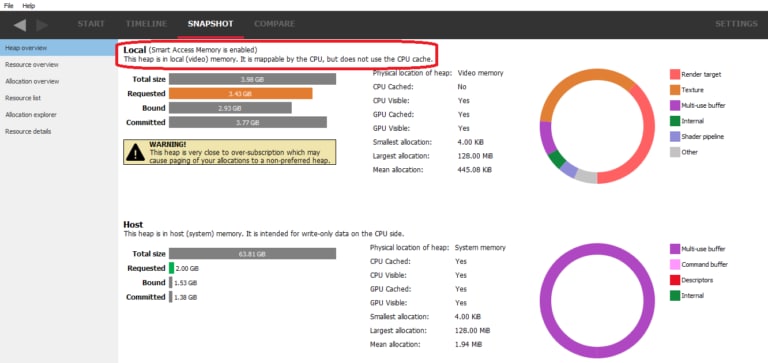 Find out in this blog post how you can make all memory visible to the CPU in Radeon Memory Visualizer (RMV) v1.4 with Smart Access Memory.
Supported GPUs
Radeon™ RX 7000 series

Radeon™ RX 6000 series

Radeon™ RX 5000 series

Radeon™ VII

Radeon™ RX Vega

Ryzen™ Processors with Radeon™ Vega Graphics

Radeon™ R9 Fury, Fury X and Fury Nano

Radeon™ RX 400 and RX 500 series
Supported graphics APIs
Supported OSs
Windows® 10
Windows® 11
Linux – Ubuntu 22.04 LTS (Vulkan® only)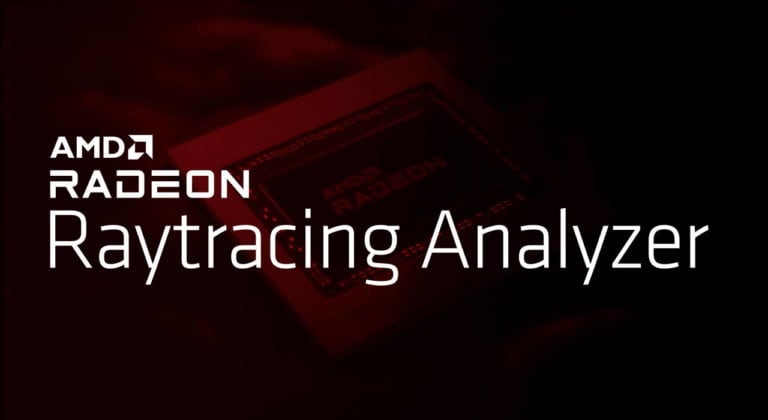 Radeon™ Raytracing Analyzer (RRA) is a tool which allows you to investigate the performance of your raytracing applications and highlight potential bottlenecks.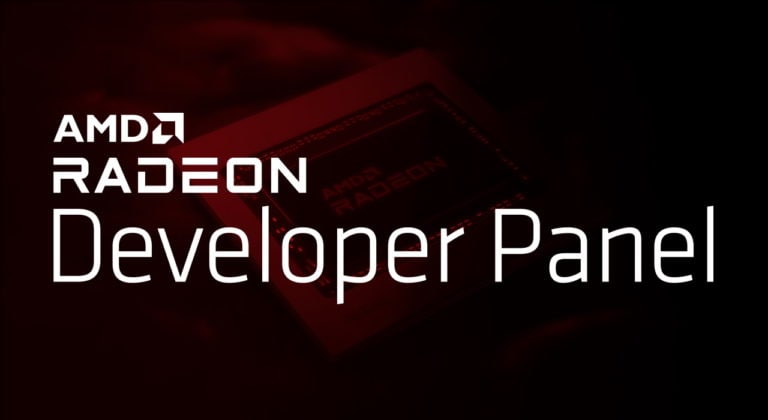 The RDP provides a communication channel with the Radeon™ Adrenalin driver. It generates event timing data used by the Radeon™ GPU Profiler (RGP), and the memory usage data used by the Radeon™ Memory Visualizer (RMV).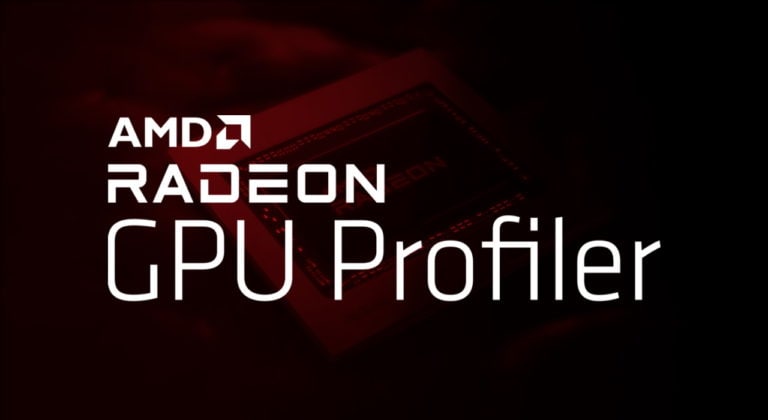 RGP gives you unprecedented, in-depth access to a GPU. Easily analyze graphics, async compute usage, event timing, pipeline stalls, barriers, bottlenecks, and other performance inefficiencies.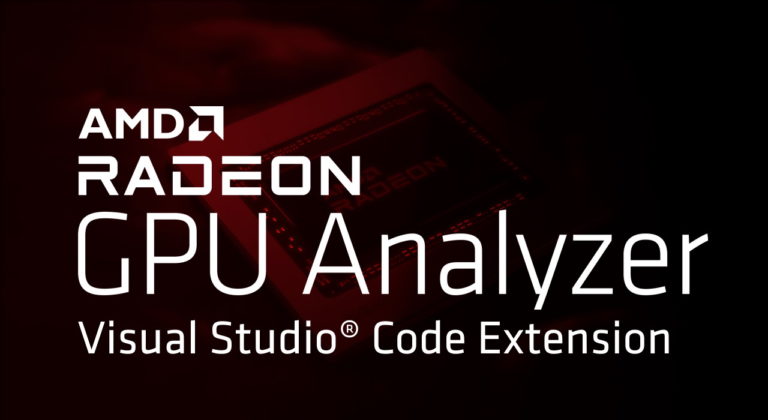 This is a Visual Studio® Code extension for the Radeon GPU Analyzer (RGA). By installing this extension, it is possible to use RGA directly from within Visual Studio Code.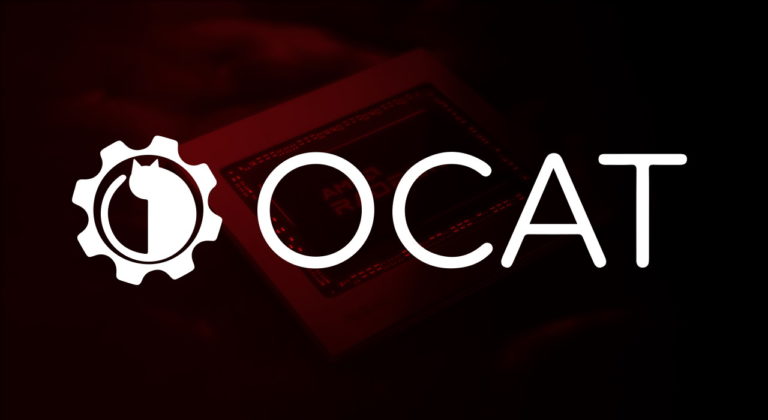 If you want to know how well a game is performing on your machine in real-time with low overhead, OCAT has you covered.