 Support both HIP and CUDA® with ease
The Orochi library loads HIP and CUDA® APIs dynamically, allowing you to switch between them at runtime. Orochi is named after a legendary Japanese dragon with eight heads and eight tails on a single body. In keeping with its namesake, Orochi enables a single library to use multiple backends at runtime.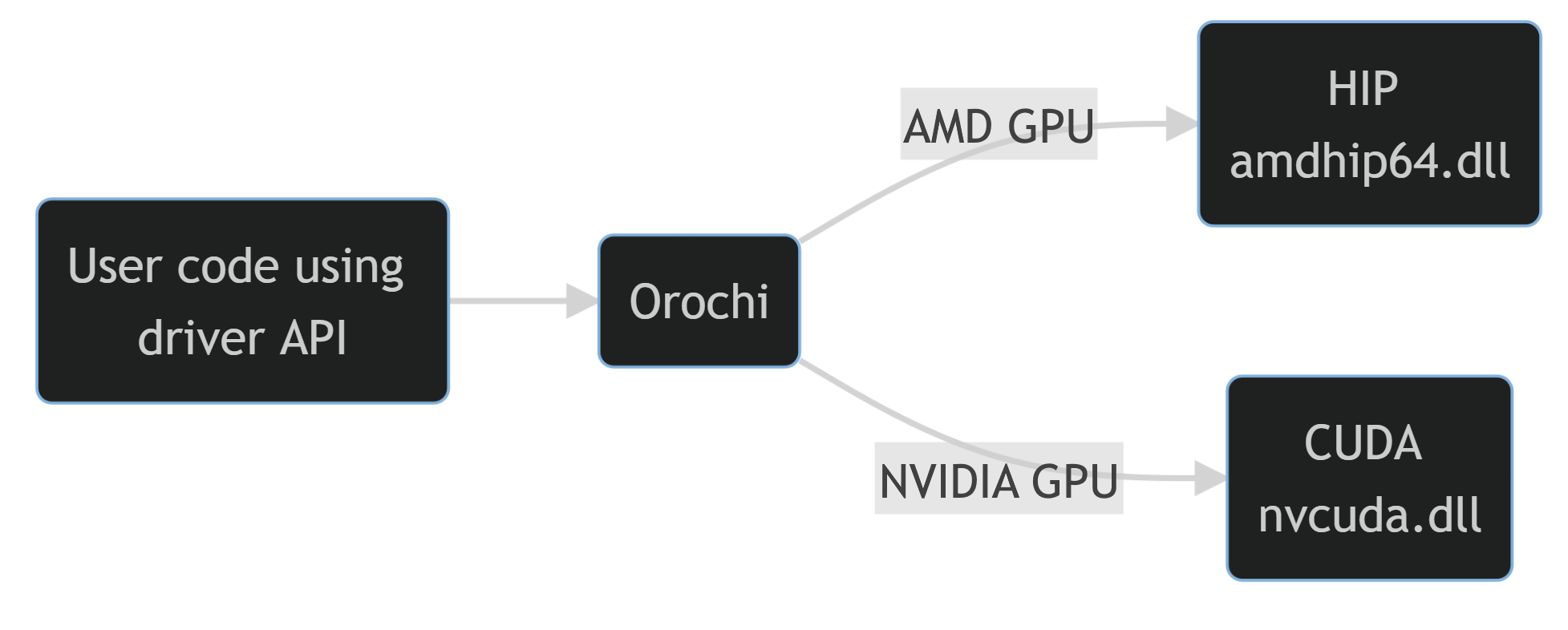 To run an application compiled with Orochi, you need to install a driver of your choice with the corresponding .dll/.so files based on the GPU(s) available. Orochi will automatically link with the corresponding shared library at runtime.
NVIDIA and CUDA are registered trademarks of NVIDIA Corporation.