Support both HIP and CUDA® with ease
The Orochi library loads HIP and CUDA® APIs dynamically, allowing you to switch between them at runtime. Orochi is named after a legendary Japanese dragon with eight heads and eight tails on a single body. In keeping with its namesake, Orochi enables a single library to use multiple backends at runtime.
Download the latest version - v1.00
This September 2022 release adds the following features:
Bitcode linking support
Added OrochiUtils. A wrapper for convenience
A workaround for 22.7.1 AMD driver regression (missing RTC)
Support more HIP and CUDA APIs
Use only from CUDA driver apis (except for RTC)
Proper error handling
Unit test
Bug fixes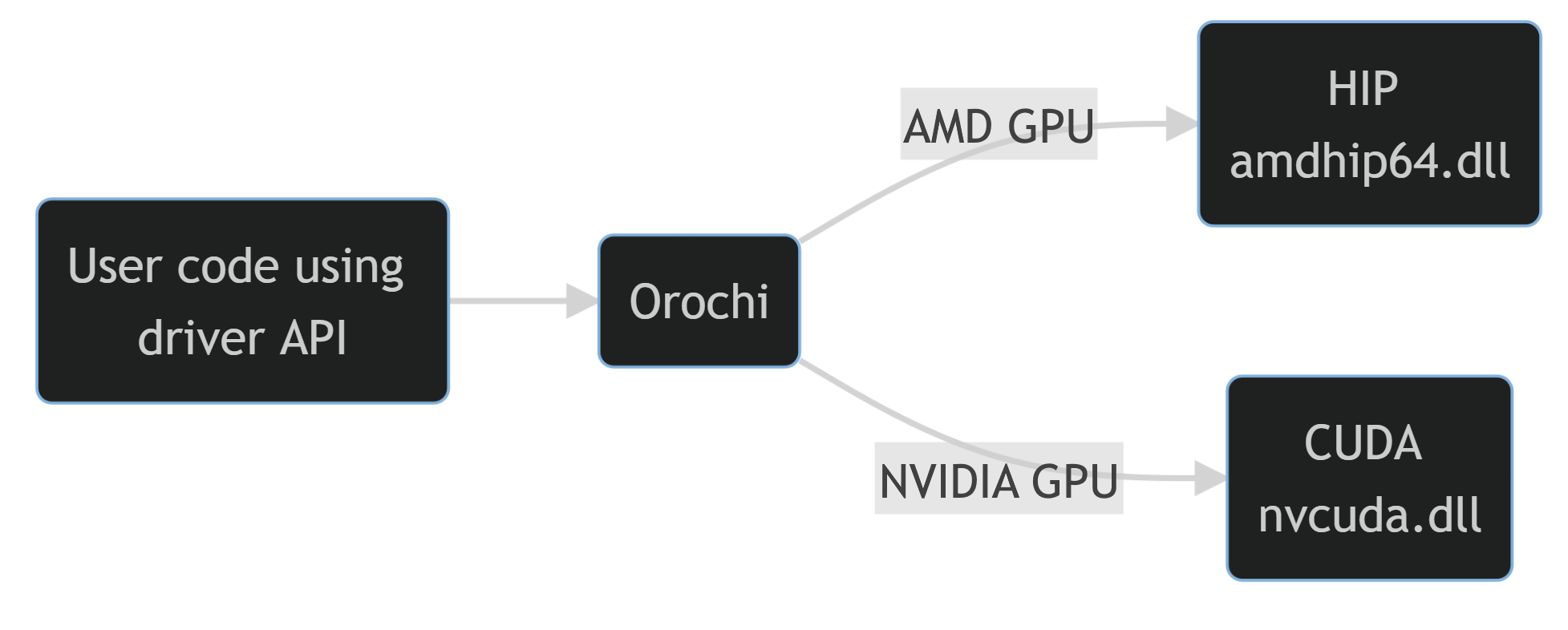 To run an application compiled with Orochi, you need to install a driver of your choice with the corresponding .dll/.so files based on the GPU(s) available. Orochi will automatically link with the corresponding shared library at runtime.
NVIDIA and CUDA are registered trademarks of NVIDIA Corporation.