AMD FidelityFX Variable Shading (VS) provides an open source header implementation to easily integrate Variable Rate Shading into your game. The effect works by analyzing luminance variance in the previous frame and uses motion vectors to generate a shading rate image.
Supports: 
DirectX®12 Ultimate.
Vulkan®.
Download the latest version - v1.0
Download the latest version - v1.1
Part of the AMD FidelityFX™ SDK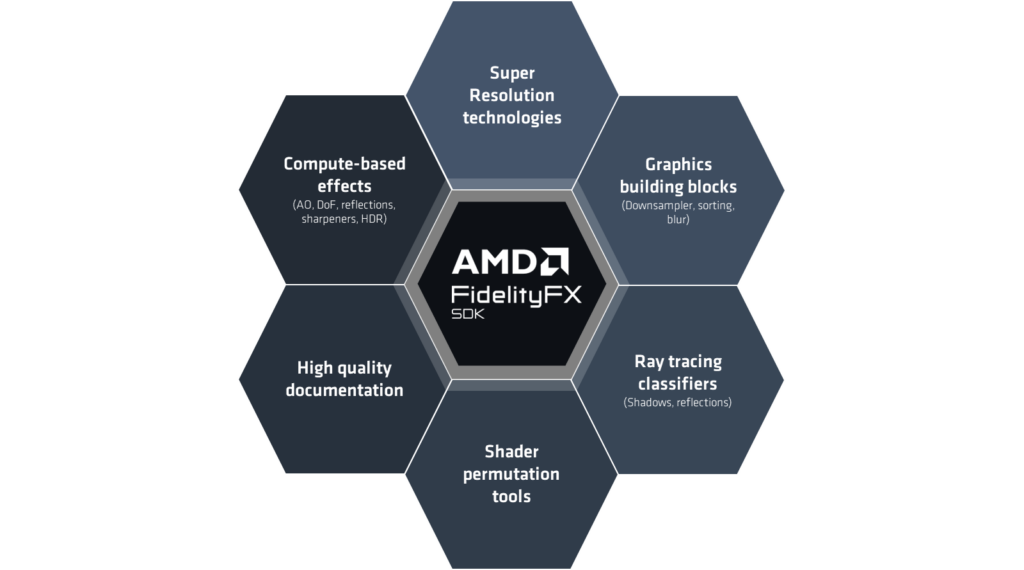 An example use of AMD FidelityFX Variable Shading exists within the Xbox Game Development Kit samples.
State-of-the-art algorithm
Optimized for Shader Model 6.0+
Features of the implementation: 
AMD RDNA™ 2-optimized algorithm.
Support for Direct3D®12 API.
Shaders written in HLSL utilizing SM 6.0 wave-level operations.
A sample application is provided for Direct3D®12.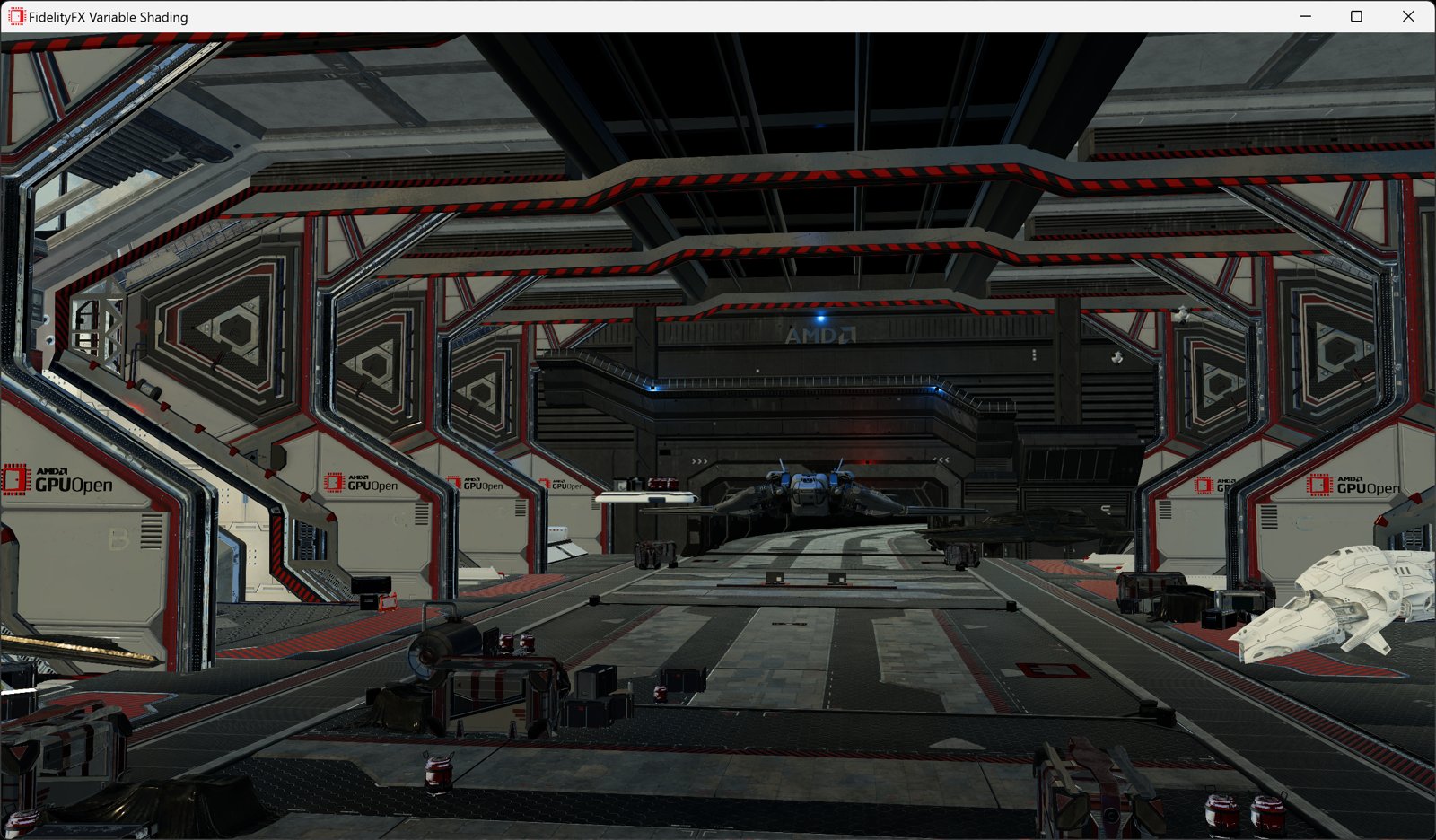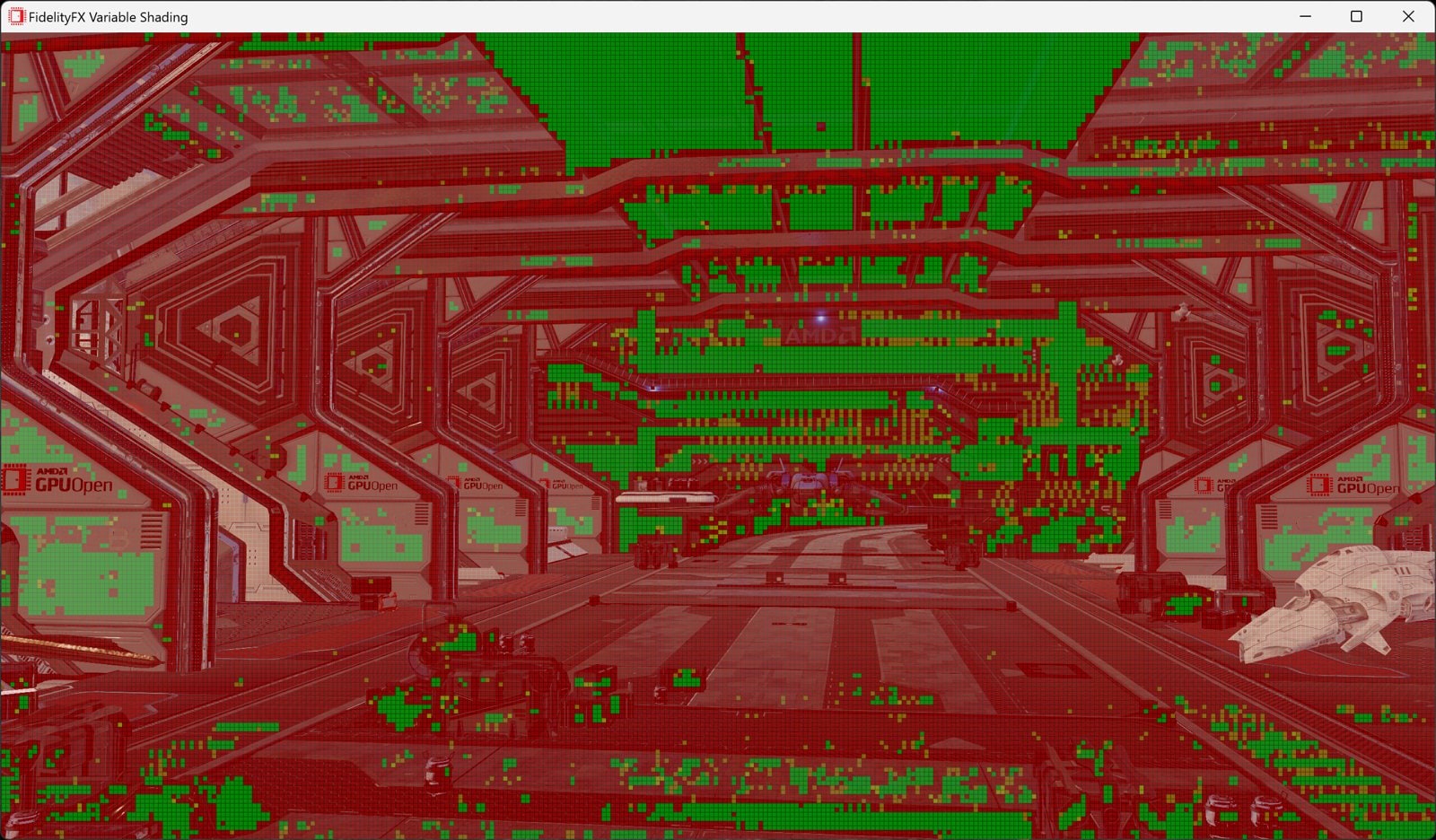 | | | | | | |
| --- | --- | --- | --- | --- | --- |
| | Full Shading Rate | | 2×1 or 1×2 Shading Rate | | 2×2 Shading Rate |
All part of the FidelityFX SDK!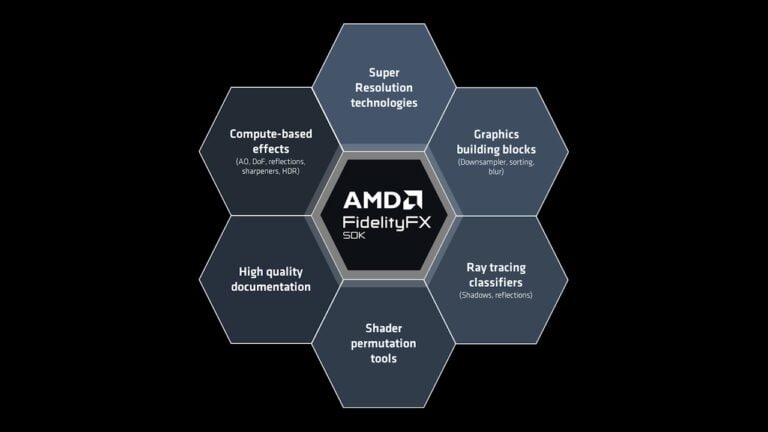 The AMD FidelityFX SDK is our easy-to-integrate solution for developers looking to include FidelityFX features into their games.
Don't miss our other effects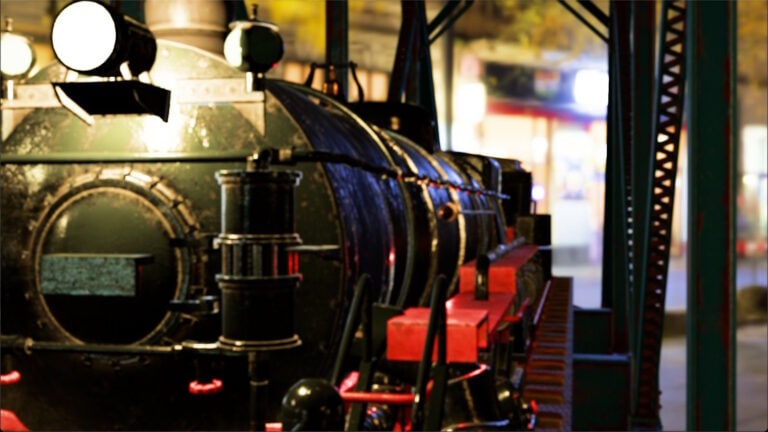 AMD FidelityFX Blur is an AMD RDNA™ architecture optimized collection of blur kernels from 3×3 up to 21×21.