AMD FidelityFX™ Super Resolution (FSR) 2.0 technology is our brand-new open source temporal upscaling solution. FSR 2.0 uses cutting-edge temporal algorithms to reconstruct fine geometric and texture detail, producing anti-aliased output from aliased input.
FSR 2.0 technology has been developed from the ground up, and is the result of years of research from AMD. It has been designed to provide higher image quality compared to FSR 1.0, our original open source spatial upscaling solution launched in June 2021.
Supports:
DirectX®12.
Vulkan® (expected later)
Temporal
Delivers similar or better than native image quality using temporal data.
Anti-aliasing
Includes high-quality anti-aliasing.

FSR 2.0 replaces any TAA within the game frame.
High image quality
Higher image quality than FSR 1.0 technology at all quality presets/resolutions.

Different quality modes available.
Dynamic Resolution Scaling supported.
No machine learning
Does not require dedicated Machine Learning (ML) hardware.

More platforms can benefit.
Gives more control to cater to a range of different scenarios.
Better ability to optimize.
Cross-platform
Boosts framerates in supported games.

Wide range of products and platforms, both AMD and select competitors.
Open source
Will be provided on GPUOpen under an MIT license.
For very detailed information, make sure you watch our "FidelityFX Super Resolution 2.0" presentation which has just been shown at GDC. It will be available as a video, and with the slides to download on GPUOpen Thursday 24 March 9am PT.
You will also not want to miss our "A guided tour of Blackreef: rendering technologies in Deathloop" presentation video, in conjunction with Arkane Lyon, which also discusses FSR 2.0 technology. This will become available here on GPUOpen at the same time.
General integration
As with FSR 1.0, FSR 2.0 will be open source, via the MIT license. Integration is expected to be easy, via the intuitive, flexible API. FSR 2.0 requires three buffers be provided at render resolution.
Bonus tip: You'll find an easier integration for FSR 2.0 technology into games that already have a temporal upscaling rendering path.

Where to integrate FidelityFX Super Resolution 2.0 in a frame
Compared to FSR 1.0, FSR 2.0 is earlier in the frame pipeline.
As it replaces TAA, any post processing that requires anti-aliased input will need to be post-upscale.
Any post-processing effect that requires the depth buffer will need to be pre-upscale.



No machine learning?
Machine Learning (ML) is not a prerequisite to achieving good quality image upscaling. Often, ML-based real-time temporal upscalers use the model learned solely to decide how to combine previous history samples to generate the upscaled image: there is typically no actual generation of new features from recognizing shapes or objects in the scene. AMD engineers leveraged their world-class expertise to research, develop and optimize a set of advanced hand-coded algorithms that map such relationships from the source and its historical data to upscaled resolution.
The FidelityFX Super Resolution 2.0 analytical approach can provide advantages compared to ML solutions, such as more control to cater to a range of different scenarios, and a better ability to optimize. Above all, not requiring dedicated ML hardware means that more platforms can benefit, and more gamers will be able to experience FSR 2.0.
How long to integrate?
Integration time will vary from title to title.

FSR 2.0 quality modes
There are four different quality modes: Quality, Balanced, Performance, with Ultra Performance as an optional mode. These vary the amount of scaling to apply to the source image, depending on the quality/performance ratio desired. There's also:
Support for Dynamic Resolution Scaling, whereby source resolution is determined by a fixed performance budget to achieve a minimum frame rate.
Optional configurable RCAS sharpening to help emphasize pixel detail.

We encourage developers to provide a sharpness slider to allow end users to set the sharpening amount according to their preferences.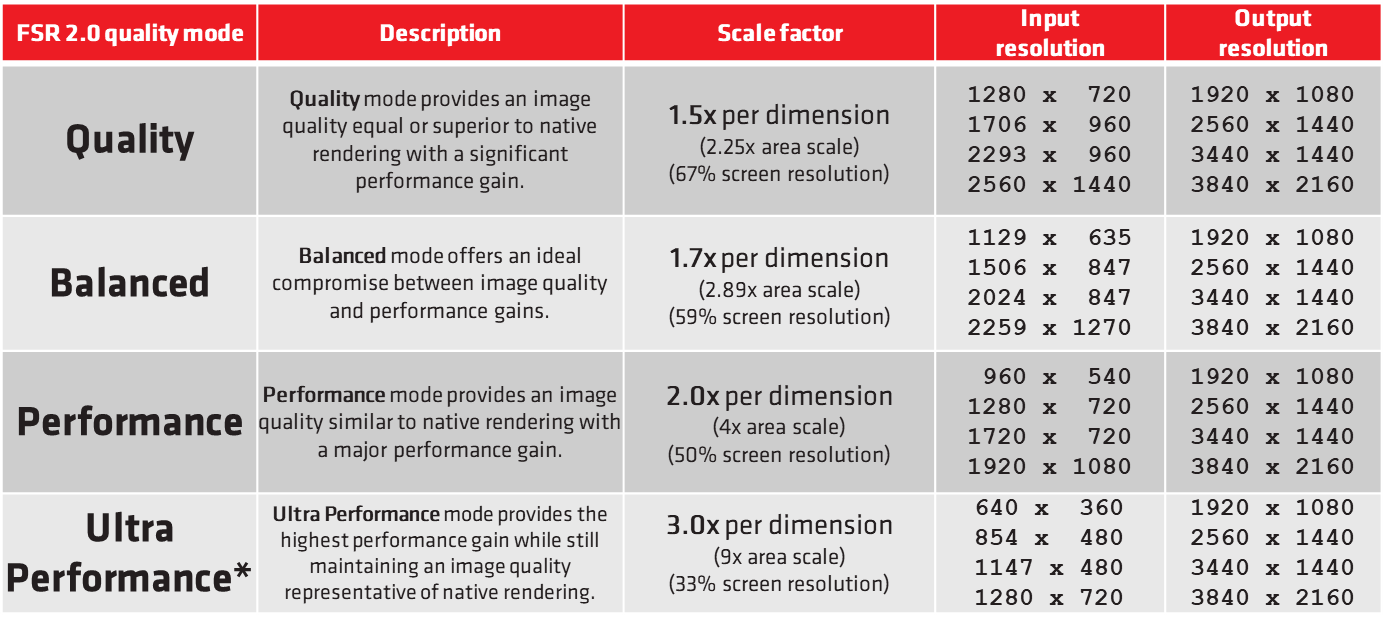 FSR 2.0 performance
FidelityFX Super Resolution 2.0 is designed to boost framerates in supported games. As an advanced temporal upscaling solution, it will be more demanding on graphics cards than a spatial upscaling solution like FSR 1.0. Gaming experience may vary, depending on specific system specifications, the requirements of individual games that support FSR 2.0, and the target resolution. Nevertheless, gamers may be able to have a good upscaling experience on lower performing or older GPUs.
The table below lists the upper bound of performance overhead of FSR 2.0 in quality and performance modes for different classes of AMD GPUs and target resolutions.
Important!
These performance numbers are AMD engineering projections only, and are subject to change as they are taken from an early Beta of FSR 2.0. We will update the table soon.
Quality mode
Includes auto-exposure, no sharpening.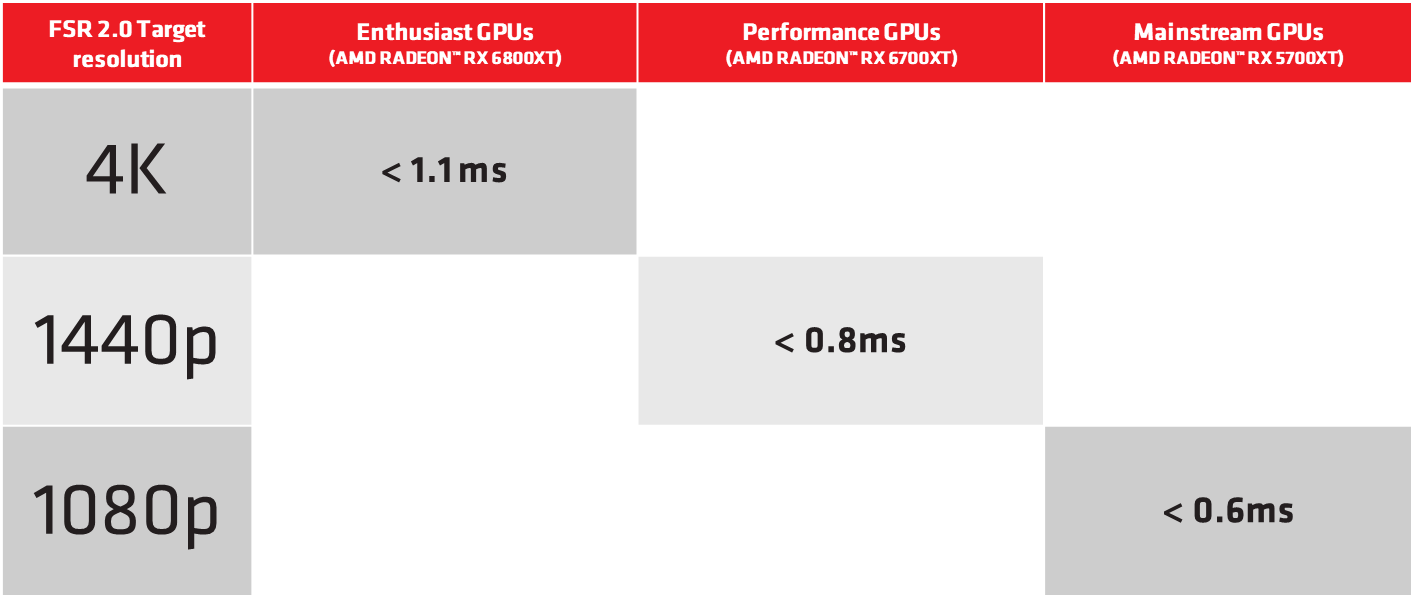 Performance mode
Includes auto-exposure, no sharpening.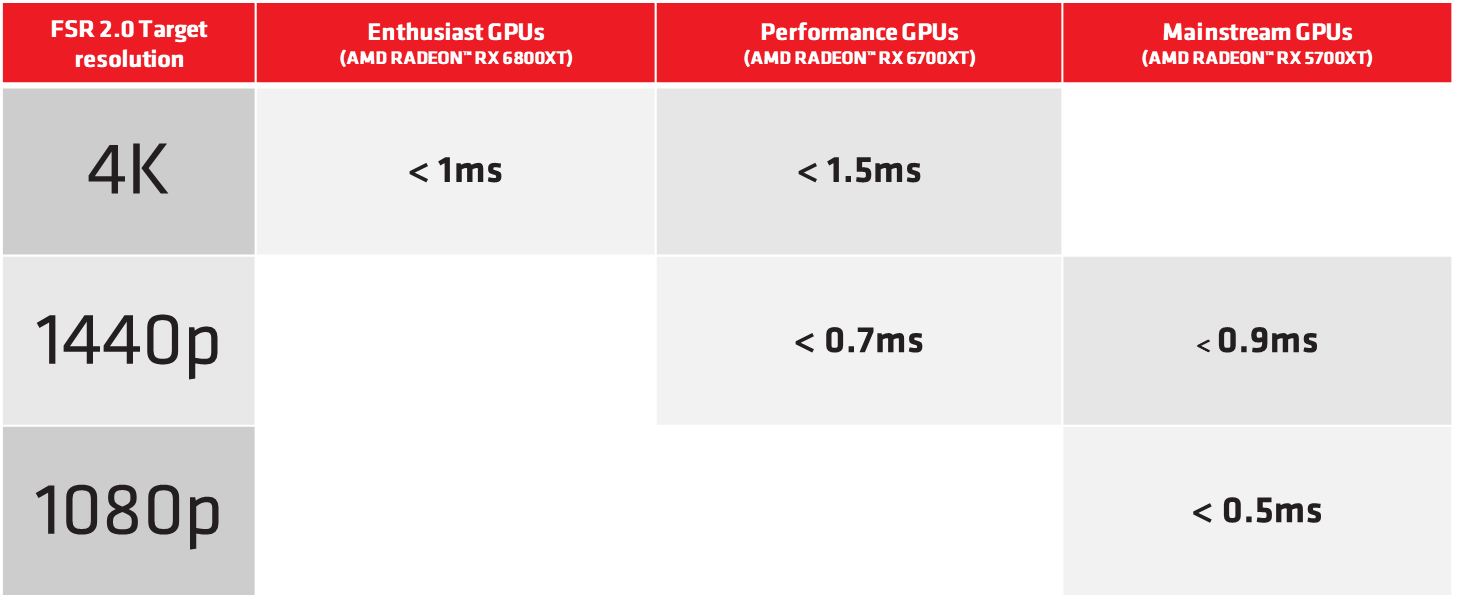 System used for performance testing
For both quality and performance mode tables:
AMD Ryzen™ 9 5900X.
Radeon™ Adrenalin 2020 22.2.3.
GPU as described in tables.
Our engineers have been working closely with engineers at Arkane Lyon to bring FSR 2.0 to DEATHLOOP™. We're excited to bring you some updated screenshots, which now include lower resolutions. You can read more about these new images on the latest AMD blog.
The three sets of comparison images¹ below are 1280 x 600px 1:1 crops (zoom in if needed) of different resolution frames taken from a development build of DEATHLOOP. The embedded images shown below are JPEGs saved with minimal compression so this web page loads much faster.
If you would like to view the original PNGs, these are available under every image, along with links to a new alternative scene not shown on this page. You can also download every image linked to below in this one big ZIP:
Please note: At low resolutions (under 720p), DEATHLOOP can sometimes not render certain small objects at far distances, such as the light bulbs shown in the 1080p comparison images. When targeting 1080p output, the FSR 2.0 internal render resolution is 1280 x 720 or below, which results in the missing objects shown here — this issue is therefore not related to FSR 2.0.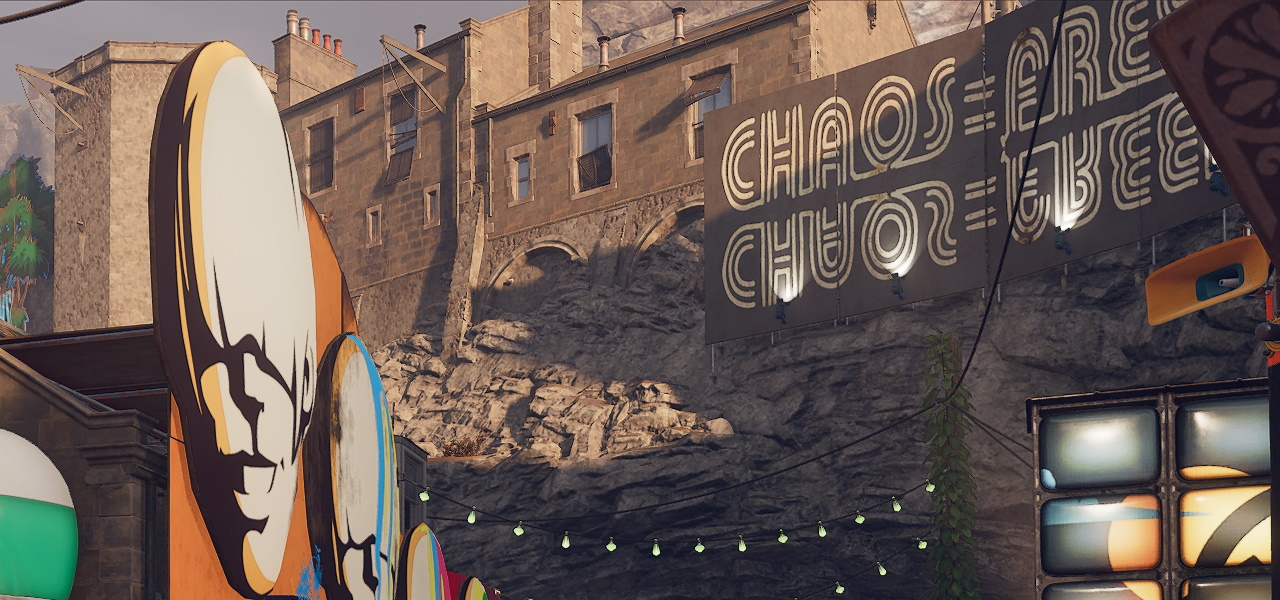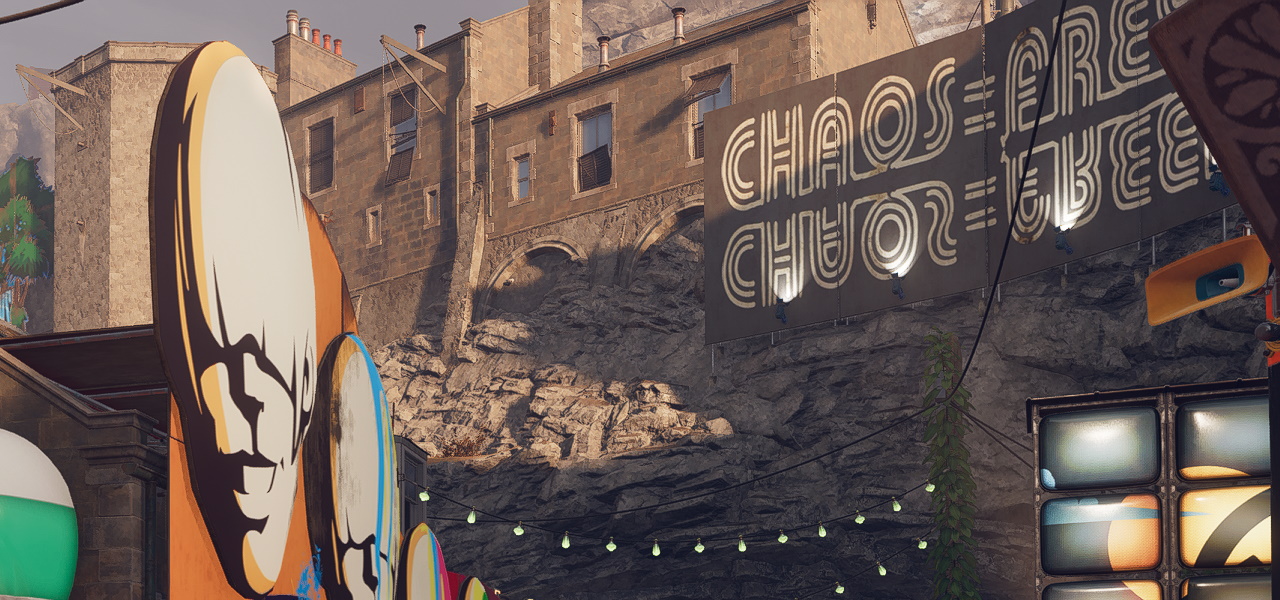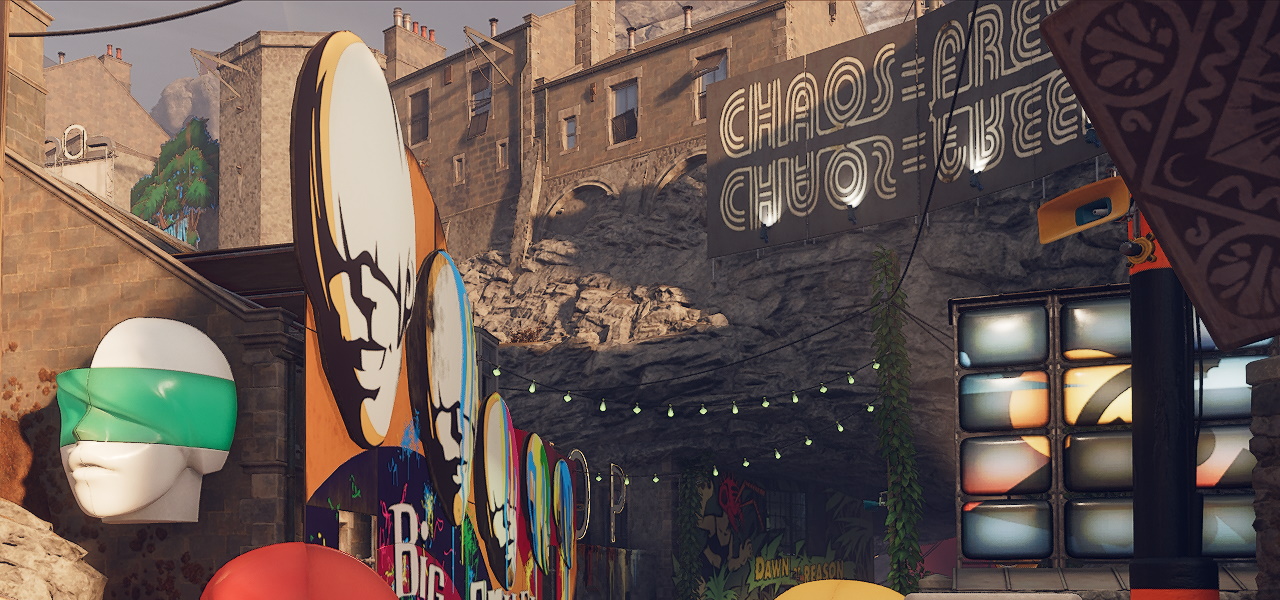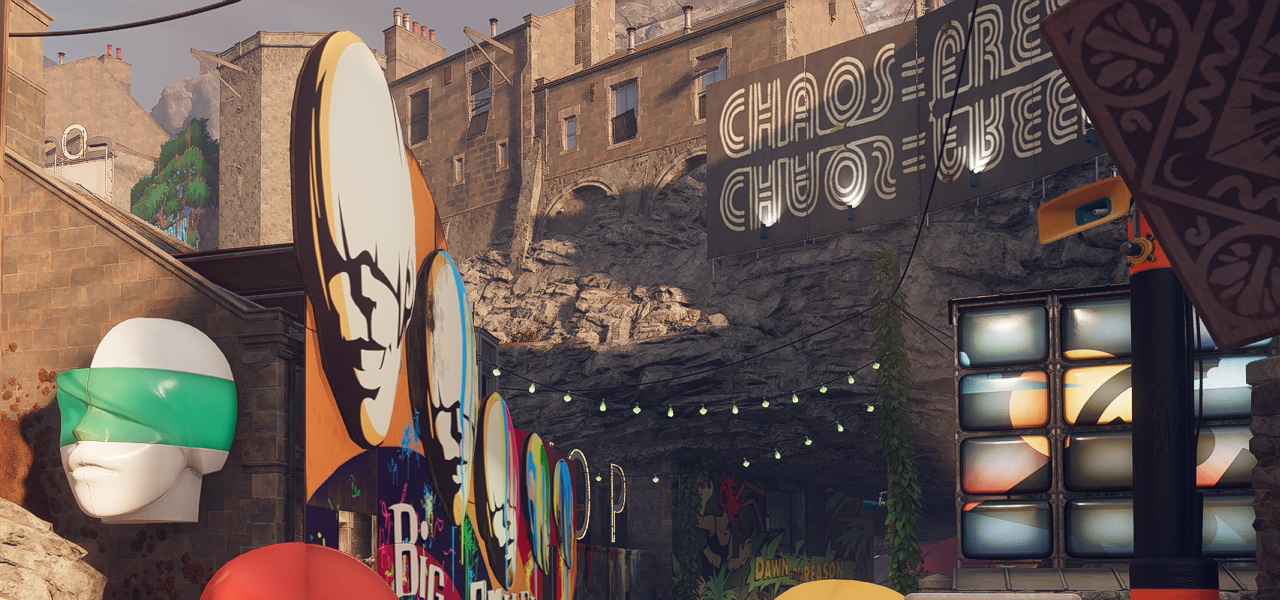 We're very excited to show you a sneak preview of DEATHLOOP running with AMD FidelityFX Super Resolution 2.0. Arkane Lyon and AMD worked closely together to integrate this technology into our game, and we are very impressed with the results.
Take a look at our video to see FSR 2.0 in action!
Latest FSR 2.0 news!
You can now try DEATHLOOP with FSR 2.0 for yourself with the patch released May 12th! Find out more in the latest AMD.com FSR 2.0 blog.
How is FSR 2.0 going to be available?
We will make FSR 2.0 available via GPUOpen on GitHub in Q2 2022. Once it's posted you'll have access to:
FSR 2.0 API for integration.
API documentation for those who want to know what happens behind the scenes.
The full C++ and HLSL source provided via a library.
Samples provided for DirectX 12 (and later Vulkan).
A plugin for Unreal Engine (UE4.26/4.27).
A GDKX sample will also be made available to registered Xbox® developers.
Find out more
You can read more from a gamer perspective over on the latest AMD.com blog:
Our earlier announcements:
Information about FSR 2.0 including our FSR 2.0 video (with subtitles in Chinese) can also be found over on Zhihu.
Current developers with games which will support FSR 2.0
We've been aggressively pursuing the modernization of our game engine and evaluating options to improve the gaming experience for as many customers as possible. EVE Online supports a wide range of hardware configurations and this is why AMD FidelityFX Super Resolution caught our eye.
After initial investigations, we're excited to improve the framerate with FSR and are already planning an upgrade to FSR 2.0.
AMD Fidelity FX SR 2.0 is an incredibly powerful, non-vendor locked, upscaling wizardry technology.
Thanks to AMD FidelityFX Super Resolution 2.0, our title Farming Simulator 22 will be able to increase the framerate and offers the freedom to increase graphics settings and resolution for a broad spectrum of GPUs.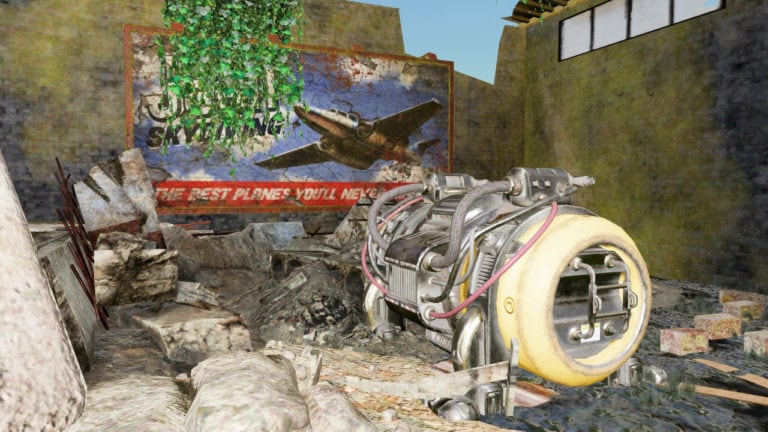 AMD FidelityFX Super Resolution (FSR) is our open-source, high-quality, high-performance upscaling solution.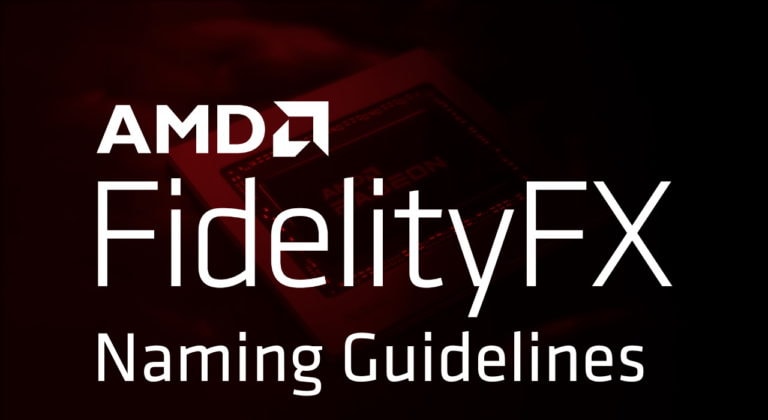 A set of guidelines for developers on how to present options in the game's user interface to enable/disable AMD FidelityFX Effects.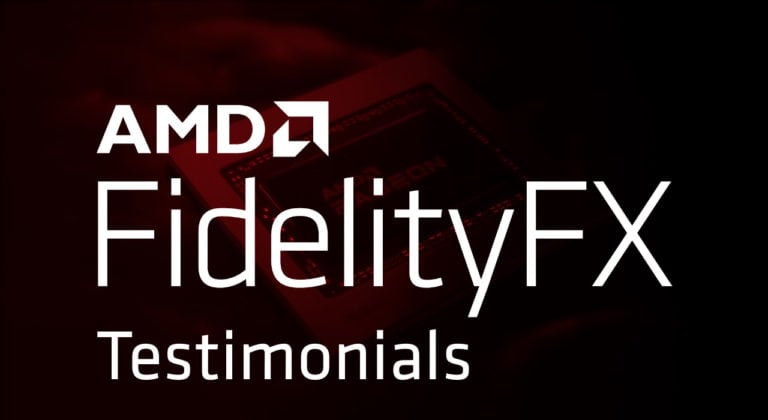 Find out what developers are saying about AMD FidelityFX.
Other AMD FidelityFX effects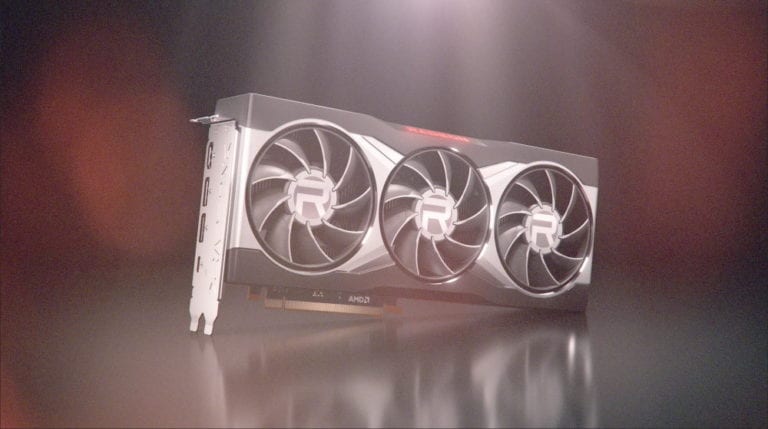 AMD FidelityFX Parallel Sort makes sorting data on the GPU quicker, and easier. Use our SM6.0 compute shaders to get your data in order.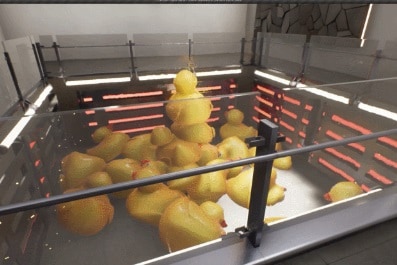 A multithreaded CPU library for deformable material physics, using the Finite Element Method (FEM)

The DepthOfFieldFX library provides a GCN-optimized Compute Shader implementation of Depth of Field using the Fast Filter Spreading approach.

GeometryFX improves the rasterizer efficiency by culling triangles that do not contribute to the output in a pre-pass. This allows the full chip to be used to process geometry, and ensures that the rasterizer only processes triangles that are visible.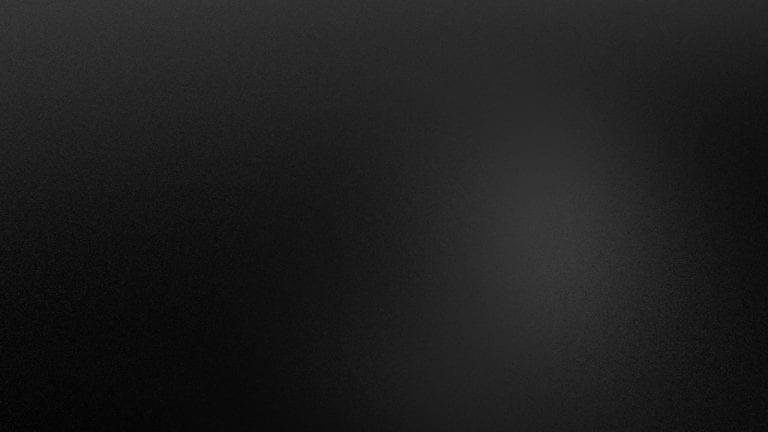 ShadowFX library provides a scalable GCN-optimized solution for deferred shadow filtering. It supports uniform and contact hardening shadow (CHS) kernels.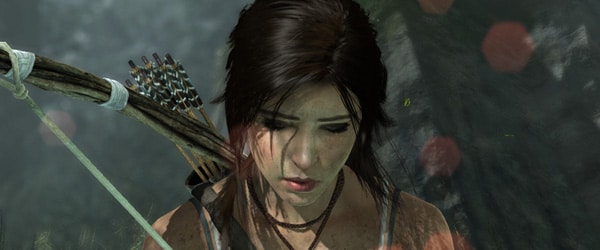 The TressFX library is AMD's hair/fur rendering and simulation technology. TressFX is designed to use the GPU to simulate and render high-quality, realistic hair and fur.
Disclaimers and attributions
1.DEATHLOOP screenshot game settings: "Ultra" graphics preset, DirectX® 12. AMD Radeon™ RX 6900 XT with AMD Smart Access Memory™ and FSR 2.0 "Quality", "Balanced", and "Performance" modes enabled (driver: AMD Radeon™ Software Adrenalin 22.2.1), AMD Ryzen™ Threadripper 3970X, 128GB DDR4 RAM, and Windows® 10 Pro Results may vary. 
Deathloop © 2022 ZeniMax Media Inc. Developed in association with Arkane Studios. Deathloop, Arkane, Bethesda, Bethesda Softworks, ZeniMax and related logos are registered trademarks or trademarks of ZeniMax Media Inc. in the U.S. and/or other countries. All Rights Reserved.
Trailer: DEATHLOOP game settings: "Ultra" graphics preset with raytracing, DirectX® 12. AMD Radeon™ RX 6900 XT with AMD Smart Access Memory™ and FSR 2.0 "Quality" and "Performance" modes enabled (driver: AMD Radeon™ Software Adrenalin 21.50-220210a), AMD Ryzen™ 9 5900X, 16GB DDR4-3200 RAM, Qogir AM4 motherboard, and Windows® 10 Pro May 2020 update (19041.508). Results may vary.
© 2022 Advanced Micro Devices, Inc. All rights reserved. AMD, the AMD Arrow logo, FidelityFX, Radeon, Ryzen, and combinations thereof are trademarks of Advanced Micro Devices, Inc. Other product names used in this publication are for identification purposes only and may be trademarks of their respective owners.