This sample demonstrates how to enable Freesync Premium Pro (HDR) with the DirectX® 12 and Vulkan® APIs.
You can obtain it from GitHub:
This sample is related to part four of our detailed guide to using FreeSync Premium Pro (HDR). For a complete understanding of this sample, please follow this tutorial: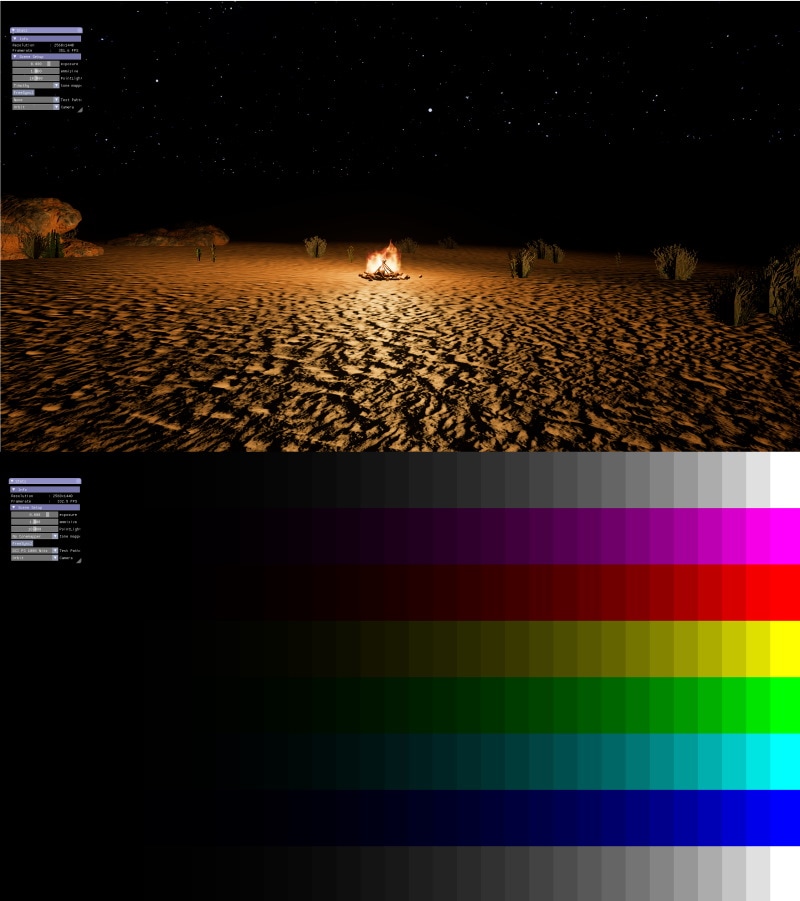 Read our other detailed tutorials on AMD FreeSync™ Premium Pro to gain an in-depth understanding:


In this tutorial, we will be going over what gamut mapping is, how we implemented a gamut mapper to show how FreeSync HDR works, and some pitfalls with different gamut mapping algorithms.


In part two of this tutorial, we cover the terminology of tone mapping, what tone mapping is, as well as different monitor features that influence how well a tone mapper will work.


The first in a series of four tutorials related to AMD Freesync™ Premium Pro HDR. This tutorial covers terminology related to color.