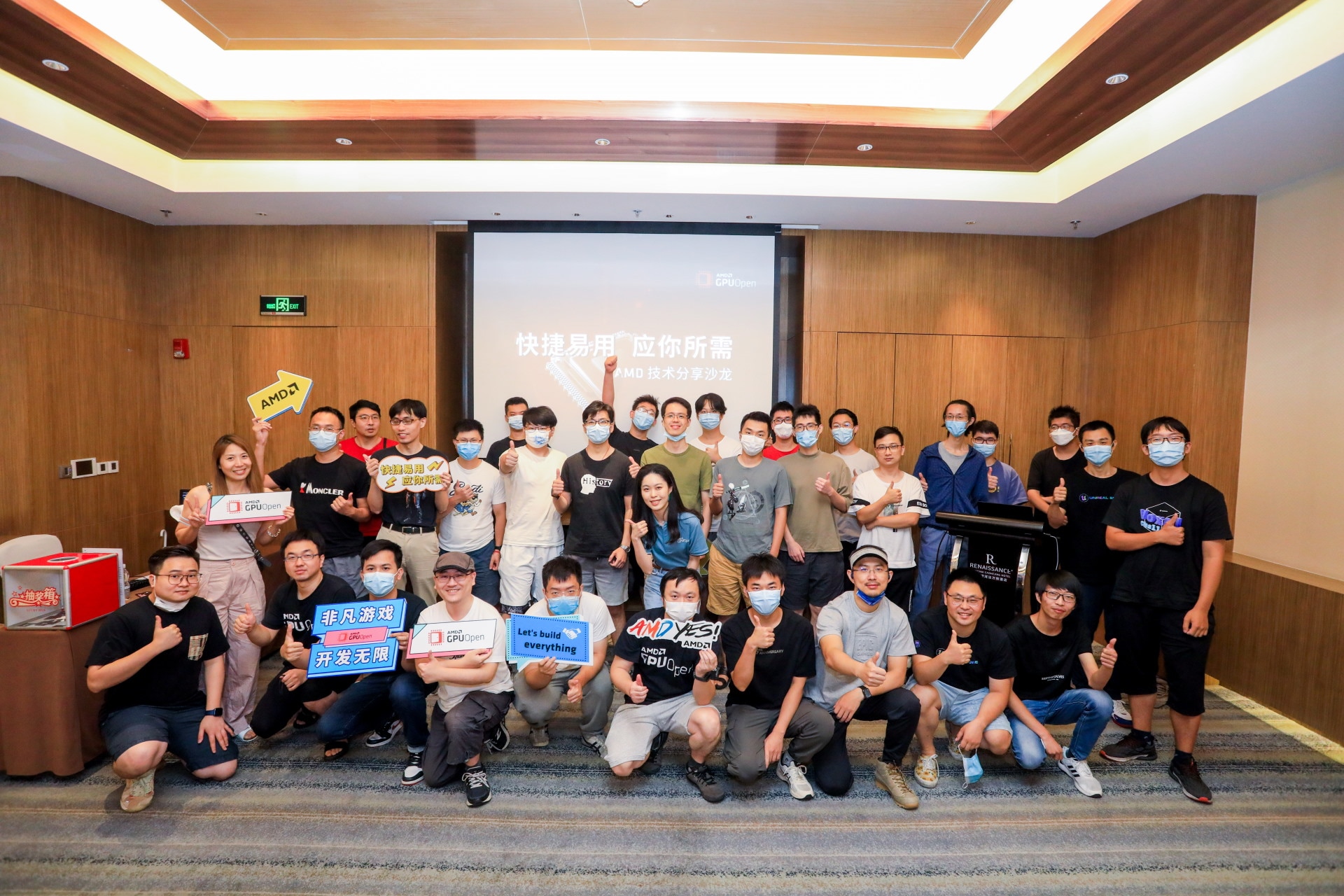 AMD Tech-Sharing Salon 2022 was successfully held at the Renaissance Hotel in Caohejing Hi-tech Park, Shanghai on August 27th, 2022. Developers from various studios participated in this event and enjoyed a relaxing and fulfilling Saturday with AMD engineers.
What is AMD Tech-Sharing Salon?
AMD Tech-Sharing Salon is an event hosted by GPUOpen in China (here's the GPUOpen China site) GPUOpen is AMD's community for sharing open-source graphics technologies with developers. The purpose of this event is for AMD to meet with Chinese developers face-to-face, introducing new AMD technologies and learning about the problems encountered by developers at the same time.
What does AMD Tech-Sharing Salon share?
Introducing the most cutting-edge AMD graphics techniques and tools to developers while solving the toughest development problems – that's what AMD Tech-Sharing Salon is all about!
The content of each salon is tied to the theme of the event. The theme of each salon is unique and depends on current hot topics and developer feedback.
The theme of this tech-sharing salon was "Fast and easy, meet your needs". AMD engineers brought four topics of great interest to developers with a focus on ease of use and toolchain upgrades:
FSR 2 & FSR 2 Unreal Engine Plugin.
AMD Ryzen™ Processor Software Optimization.
UE4 Tress FX 5.0.
GPU Tools Best Practice.
AMD's spatial upscaler, FidelityFX™ Super Resolution (FSR) 1, was a big hit with developers when it was introduced last year. This year AMD launched a brand-new temporal upscaler – FidelityFX Super Resolution 2 (FSR 2). In FSR 2 & FSR 2 UE Plugin, AMD engineers introduced the features of FSR 2 that distinguish it from FSR 1, as well as the key points in the implementation of FSR 2 in detail. The architecture, workflow, and pipeline textures of FSR 2, as well as the creation and use of Reactive Mask for Unreal Engine were also covered.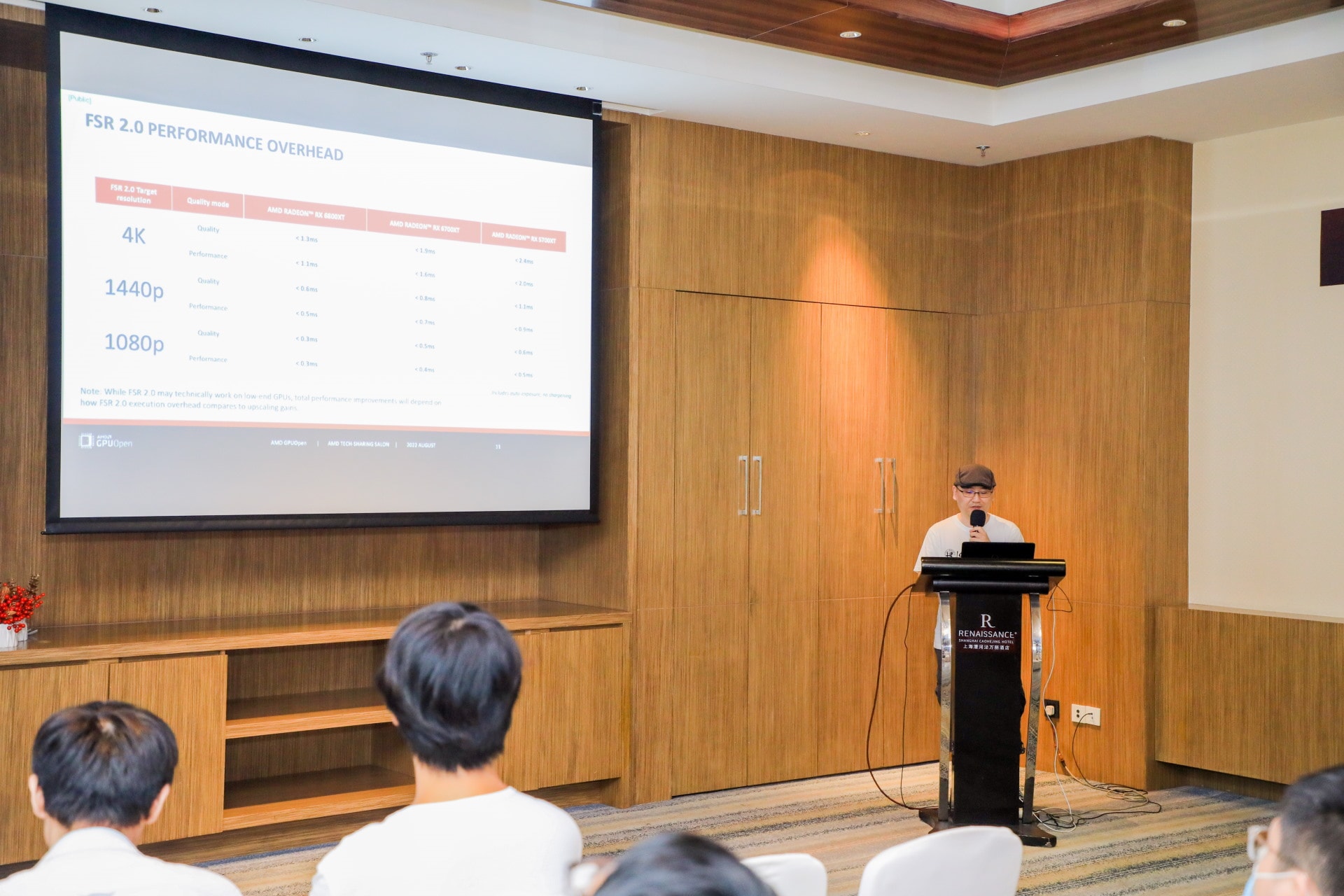 In Ryzen Processor Software Optimization, the presenting AMD engineer shared information on six aspects of the Ryzen processor – the Ryzen series, micro-architecture, data flow, best practice, optimization, and success cases, and provided practical advice for developers on how to improve performance on the CPU side.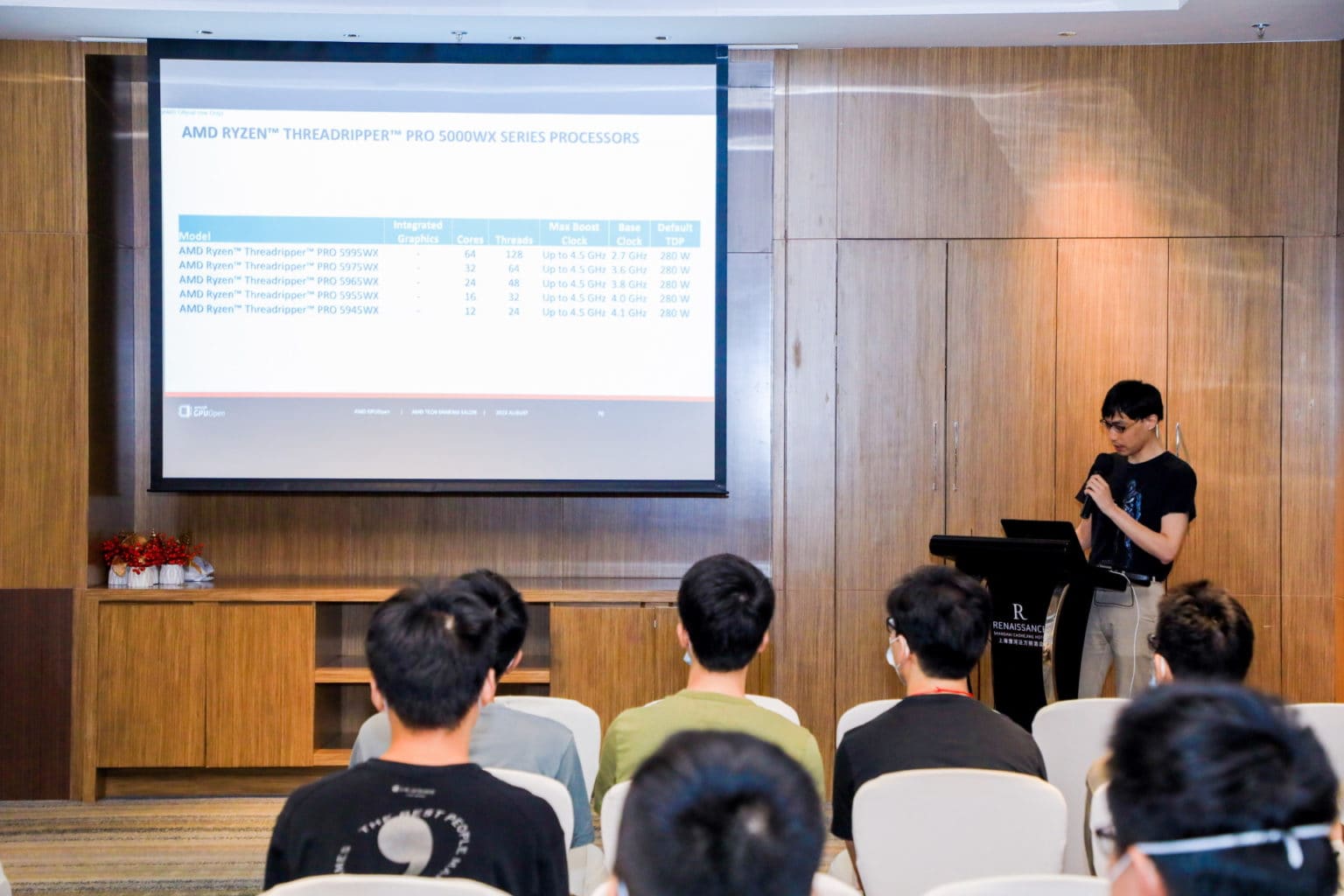 TressFX is a real-time hair rendering solution developed by AMD. It has been applied as a popular technology to render characters in many commercial projects. In UE4 TressFX 5.0, our engineer talked about the application of our latest version of TressFX, TressFX 5.0, in UE4. They introduced the improvements to TressFX, covered how to integrate TressFX into UE4, and the specific operation of TressFX 5.0 in simulation and rendering in order to help developers handle hair rendering in a simpler manner.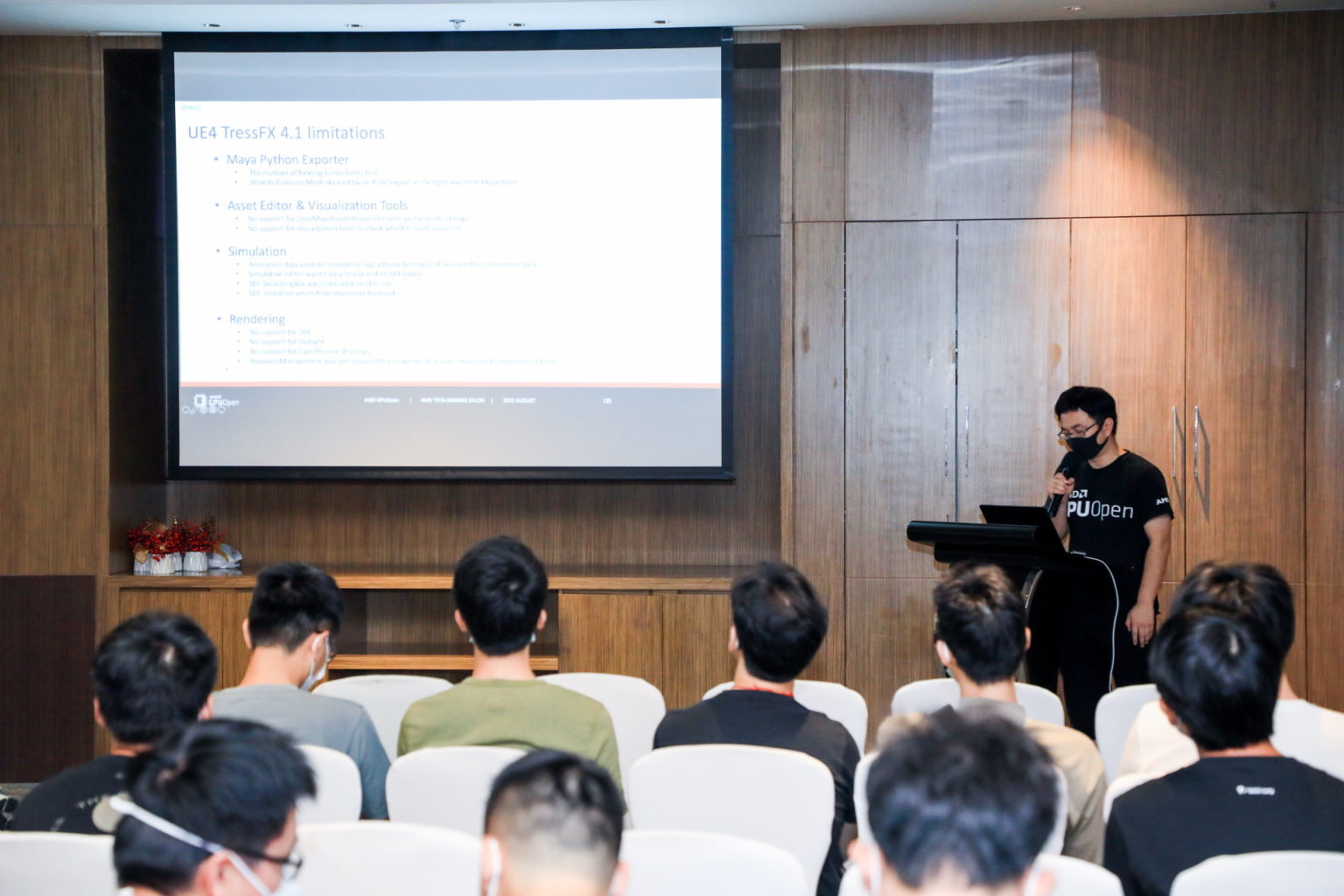 The talk on GPU Tools Best Practice consisted of the introduction of two tools – Radeon GPU Profiler (RGP) and our new Radeon Raytracing Analyzer (RRA) which was launched earlier this year. Both are extremely useful profiling and optimization tools that help to optimize your game. AMD engineers gave a detailed explanation of how to use the two tools, as well as addressing some common questions developers might encounter when using them.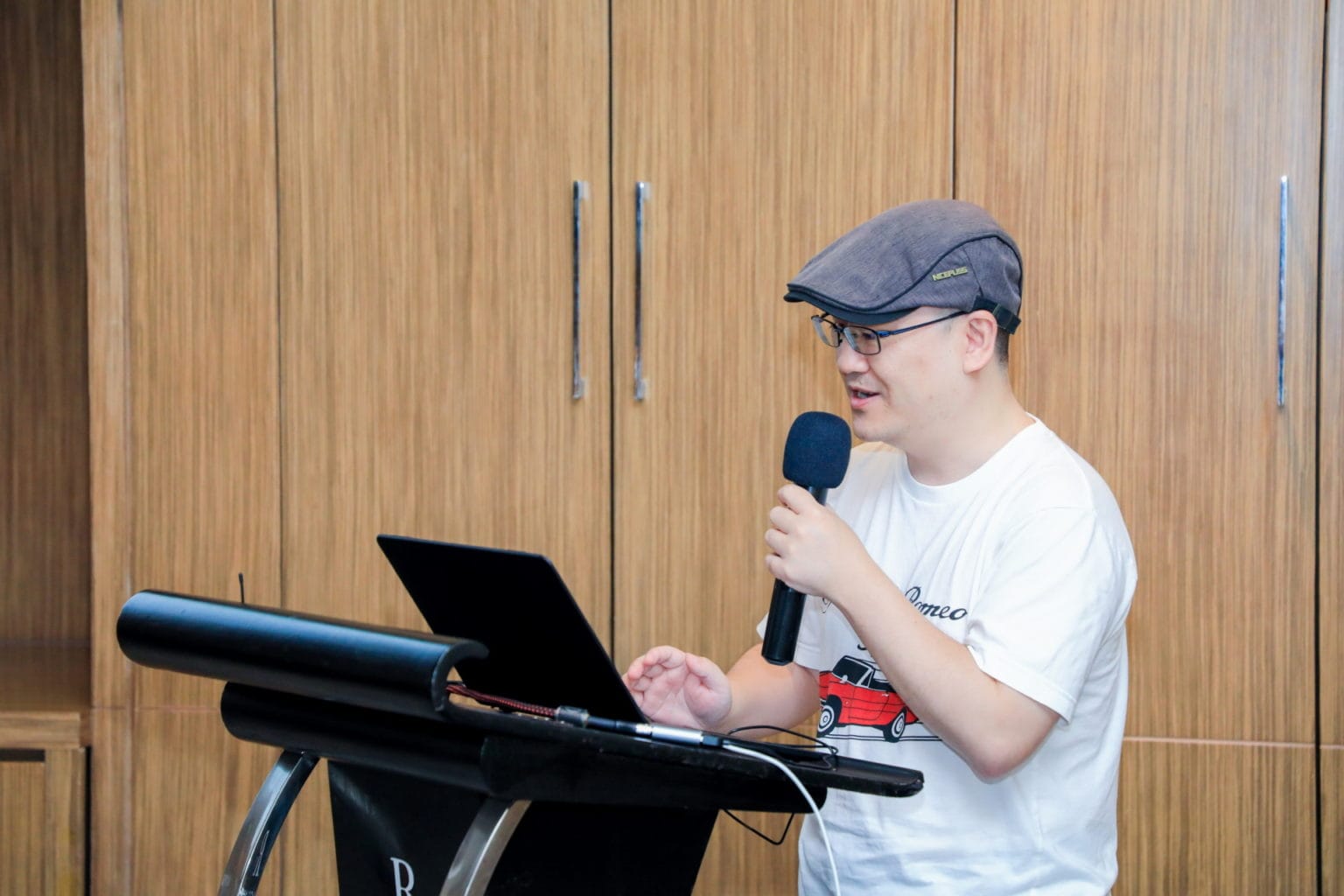 What else?
Questions about relevant technical principles, tool use, and bottlenecks in practice were answered at AMD Tech-Sharing Salon 2022. Participants had in-depth discussions with engineers about their own concerns, such as the identification of thin features in FSR 2 and the characteristics of collision meshes in TressFX 5.0. The participants agreed that such conversations were very helpful for their practical work.
Through the salon we hope that developers have gained a better understanding of the technical support resources that AMD has continuously invested in the domestic game development ecosystem, as well as our willingness to conduct in-depth cooperation with developers in game development.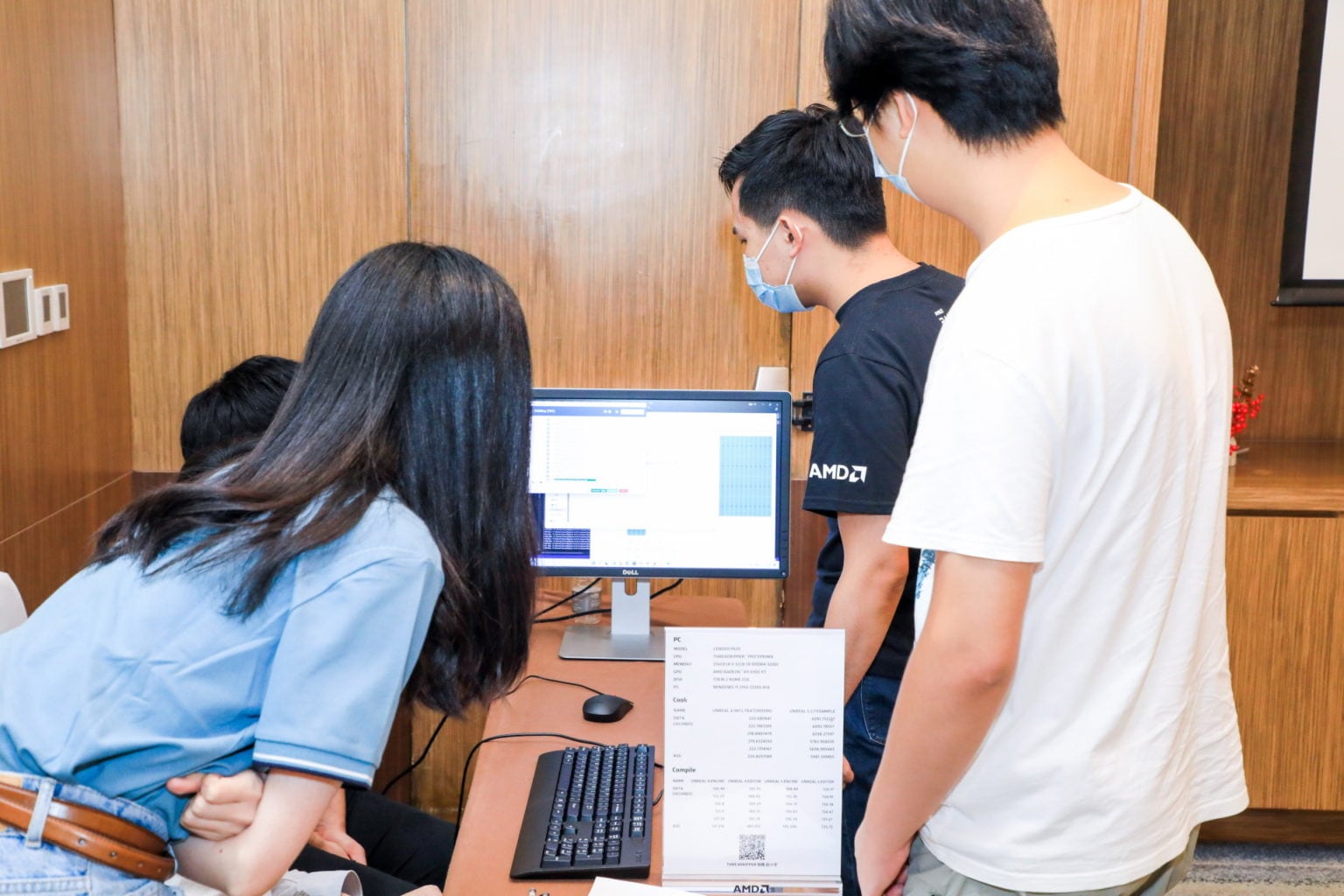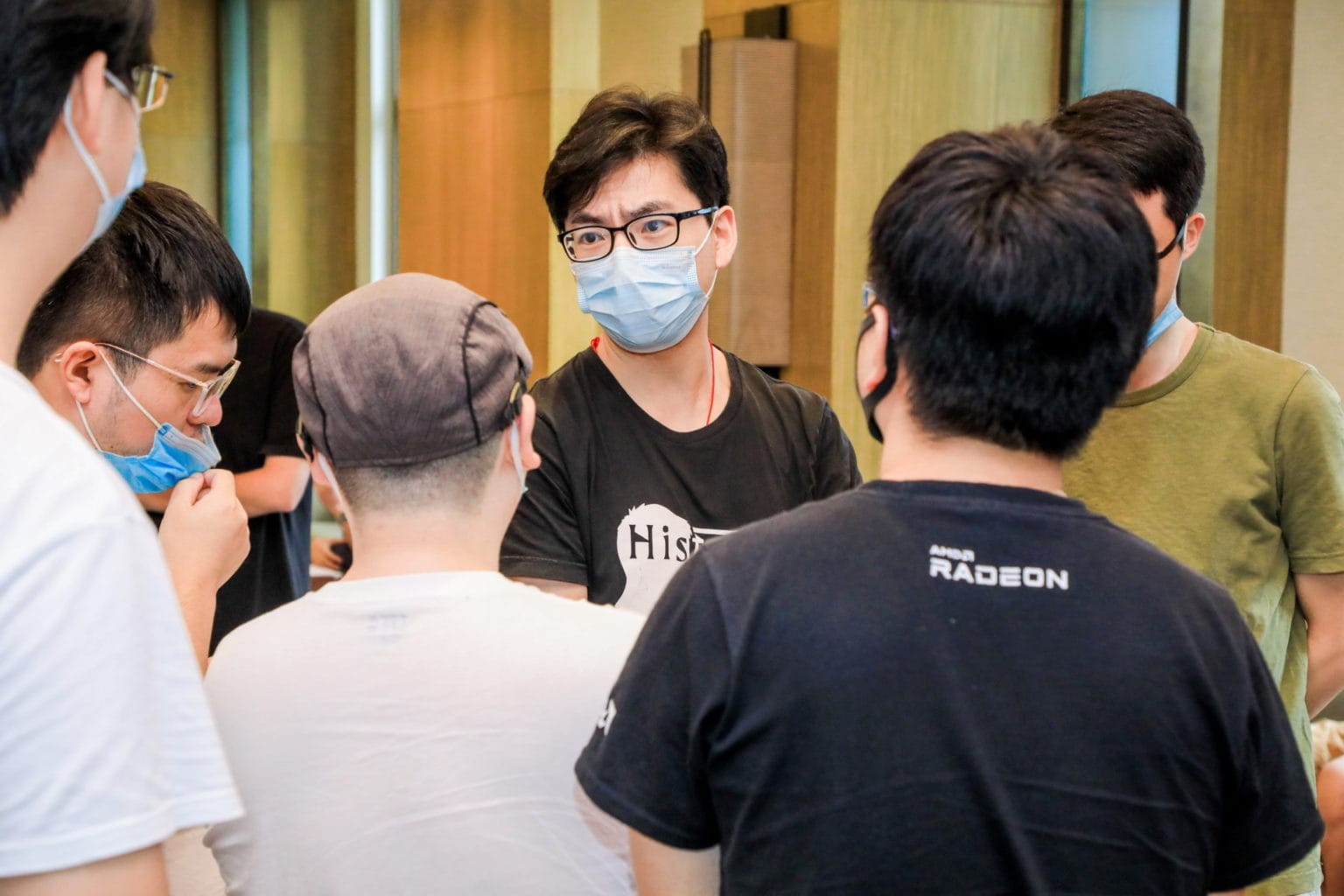 Technical knowledge + Q&A + afternoon tea + gifts + pleasant vibe = AMD Tech-Sharing Salon!
In the future, AMD Tech-Sharing Salon will be hosted in more cities to provide support and assistance to more game developers in China. We are so looking forward to seeing you at the next stop. AMD, Yes!
Have you discovered GPUOpen on Zhihu, or the GPUOpen section on AMD's Bilibili account yet? You can find translated versions of some of our content there – do take a look!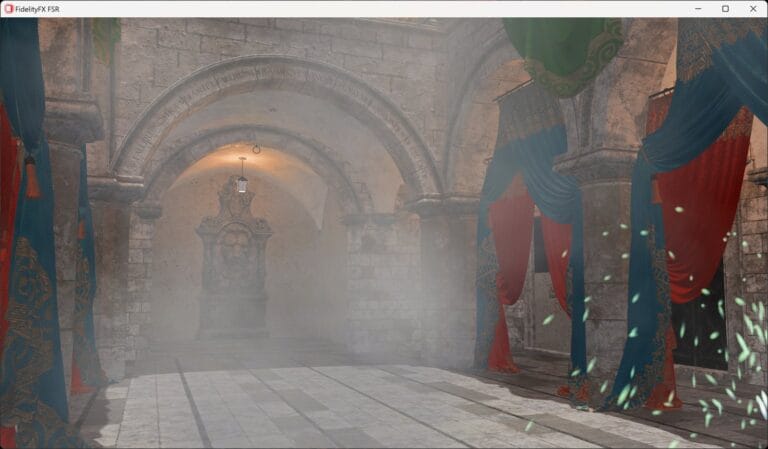 Learn even more about our new open-source temporal upscaling solution FSR 2, and get the source code and documentation!