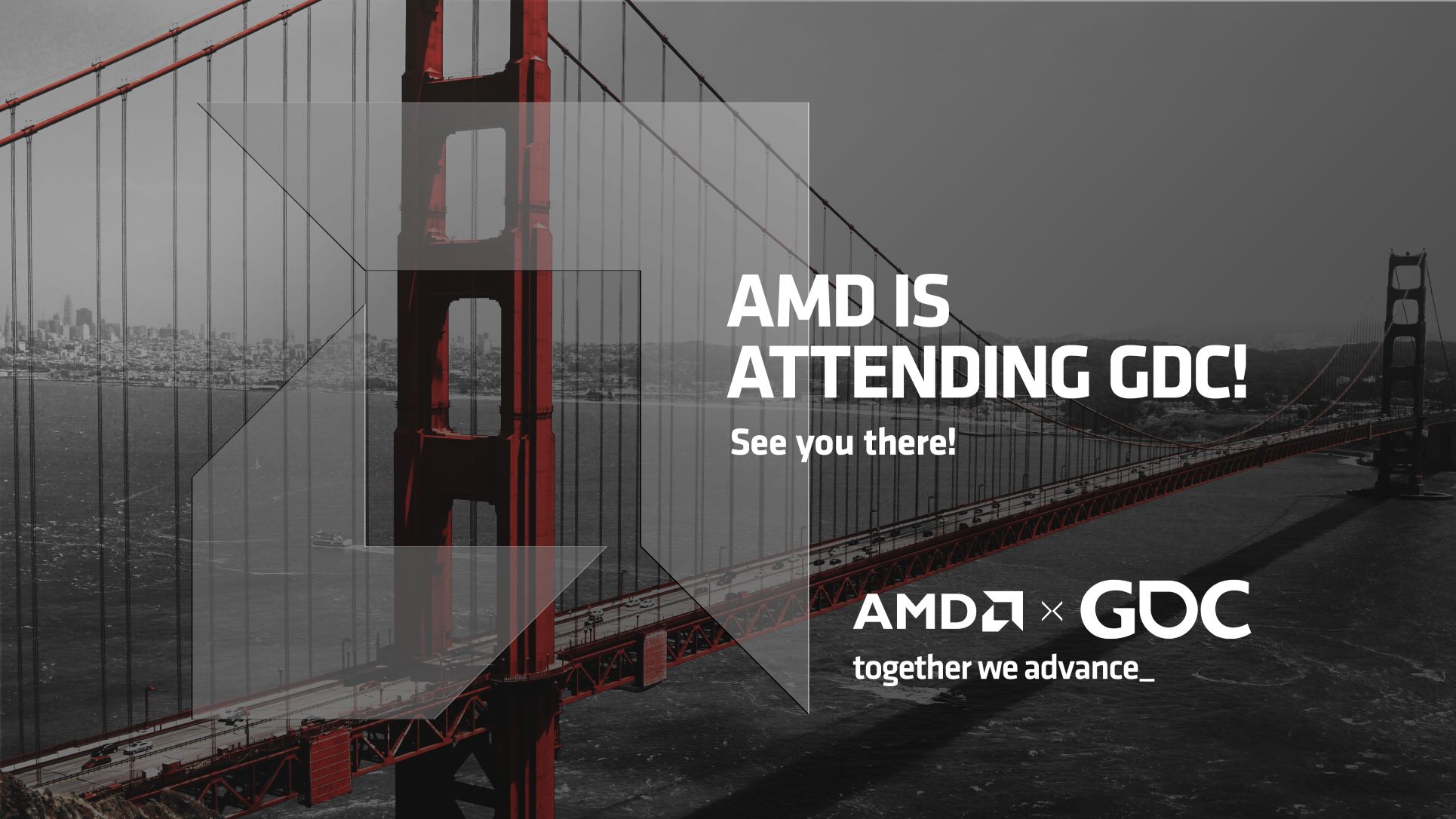 GDC 2023 is just around the corner again, and we are excited to be a part of the action with an Advanced Graphics Summit presentation, and six sponsored sessions that you won't want to miss.
From temporal upscaling to real-time dynamic global illumination, our technical talks will dive deep into the latest and greatest in graphics technology, and give attendees an inside look at the latest advances from AMD GPUOpen.
We're thrilled to be invited to present at the Advanced Graphics Summit. Make sure you're at our session on Monday, March 20th, in room 301, South Hall.
Real-time global illumination is key to enabling dynamic and believable game worlds, but it can be difficult to achieve usable performance.
This presentation will walk through the practical implementation of a solution aimed at making the most of every sample by caching the estimated radiance into a cache hierarchy used for both sampling and filtering. We will show how this approach allows for highly-performant, high quality, dynamic, and leak-free global illumination without requiring any content pre-processing, thus enabling easy integration into existing real-time rendering pipelines.
Our sponsored sessions will take place later in the week throughout the day on Thursday 23rd March, room 3001, West Hall.
Here's a closer look at what you can expect from each of these must-see presentations by our fantastic engineers:
We're looking forward to seeing you at GDC 2023 and sharing these exciting advancements in game development with you. Register today for GDC and join us on the cutting edge of the industry!