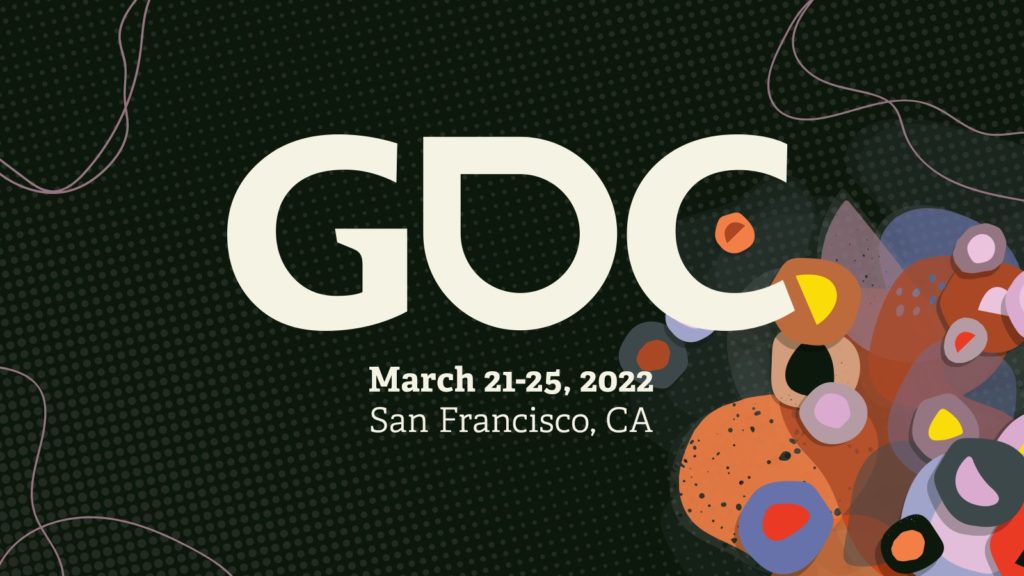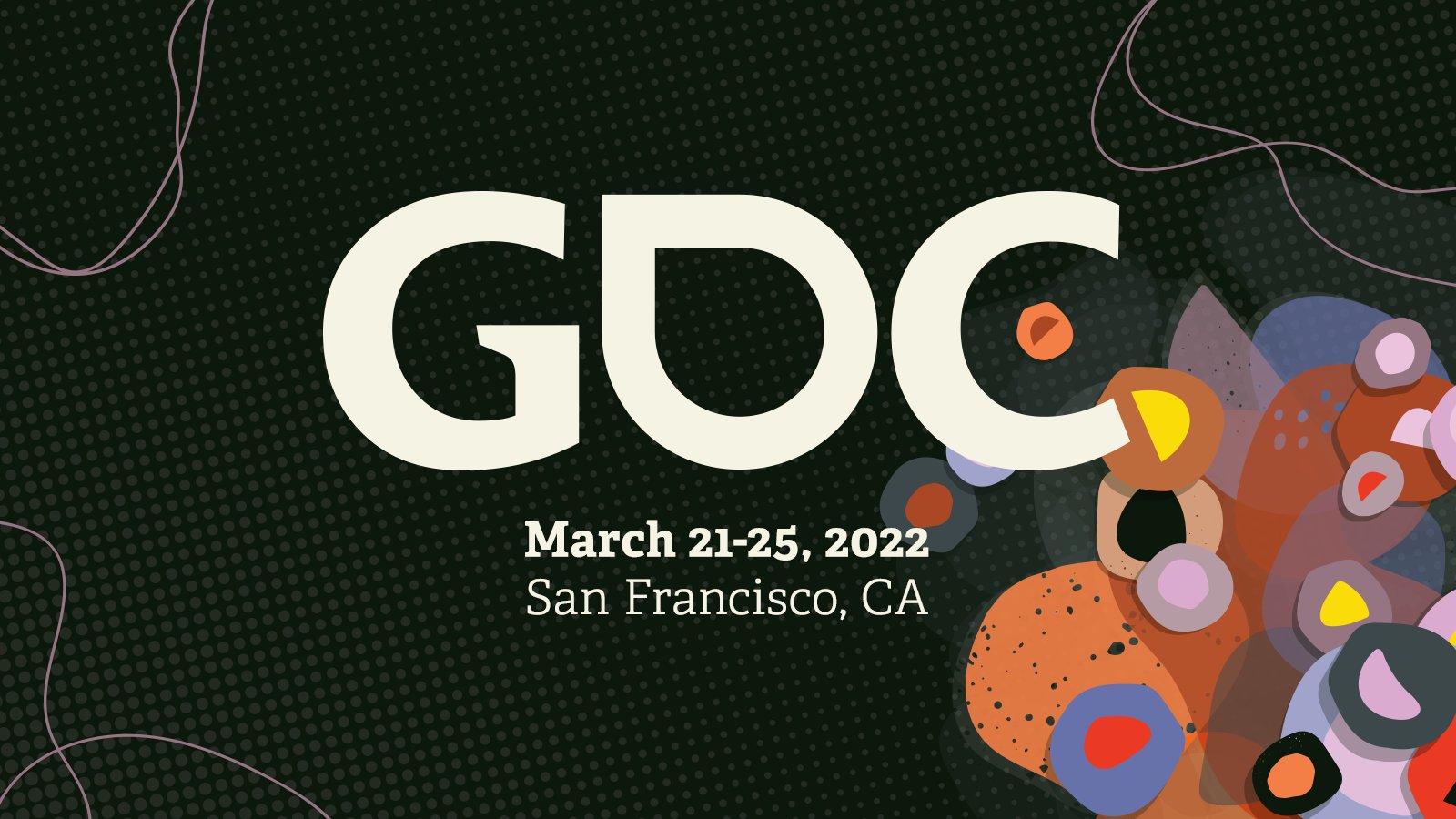 It's that time again! GDC 2022 is just around the corner, so we're really excited to share what we've got planned.
This year we have a fantastic set of sessions and talks covering a wide range of topics from updates to our tools and effects to technical breakdowns of new and upcoming AAA titles.
Advanced Graphics Summit
Our first session this year will be at the Advanced Graphics Summit on 21st March. Zhuo Chen will be presenting an introduction to Render Pipeline Shaders (RPS). RPS is a brand-new, cross-platform SDK that brings the power and elegance of graphs to renderers built for explicit APIs. Zhuo will give a brief overview of how the SDK works and how RPS can be used in real-world gaming applications. This session will be presented remotely live, so if you're able to make it to Room 2005, West Hall, we'd love to see you there.
GDC Sponsored Sessions
Next, we've got a whole host of GDC Sponsored Sessions on the Wednesday, March 23rd. If you fancy an AMD-packed day, mark the date in your calendar because our 6 talks run from 9am PST to 6pm PST in Room 2020, West Hall.
We start in the morning with Lou Kramer and Gilles Marion (Arkane Lyon) who are presenting a technical breakdown of the rendering technologies in Arkane Lyon's latest title, Deathloop. Arkane and AMD worked closely together to integrate various technologies and optimizations which have allowed the game to run smoothly on all platforms. This talk will cover the challenges of implementing ray tracing efficiently and also how Deathloop's multiple technology advancements compare to their previous title.
A little later in the morning Colin Riley and Thomas Arcila will take us through their talk on FidelityFX Super Resolution 2.0. This is AMD's next generation upscaling technology, delivering similar or better than native image quality using temporal data. In this talk, Colin and Thomas will discuss how FSR 2.0 is able to significantly increase image quality, diving into some of the algorithmic aspects. They will also reveal multiple optimizations implemented during development, including how FSR 2.0 manages cross-platform performance. Lastly, game developers can learn valuable insight on how to integrate FSR 2.0 themselves.
Stephanie Brenham from Ubisoft and our own Ihor Szlachtycz will be taking us through lunch time with their session on implementing hybrid ray-traced reflections in Far Cry 6. This talk will cover what hybrid ray-traced reflections are and how AMD and Ubisoft worked together to optimize their implementation across a wide range of GPUs.
At the start of the afternoon Chris Hesik and Can Alper have a session on how to optimize ray tracing performance in games using the Radeon™ Developer Tool Suite. Chris will demonstrate how to use Radeon GPU Profiler to illuminate common performance-related issues when developing games. Can will introduce a preview of a new tool called Radeon Raytracing Analyzer which can help you get a deeper insight into your ray tracing game.
Later on in the afternoon we have Ken Mitchell's session on AMD Ryzen™ Processor Software Optimization. Ken will present an introduction to the AMD Ryzen family of processors which power today's game consoles and PCs. He will cover various aspects of CPU architecture, including instruction sets, cache hierarchies, resource sharing, and simultaneous multi-threading.
The final session on Wednesday is Breaking down the world of Athia: the technologies of Forspoken. This session will cover the collaboration between AMD and Luminous Productions on their upcoming title: Forspoken. This partnership resulted in the implementation of various AMD technologies into the game, including screen-space ambient occlusion, screen-space reflections, raytraced shadows and AMD FidelityFX Super Resolution. Forspoken is also supporting the new Microsoft® DirectStorage API. A part of the session will be dedicated to its addition to the game highlighting the challenges the studio faced and the benefits it is bringing to the title.
Catch it all on GPUOpen
All of these sessions will be streamed initially at GDC on March 23rd, but don't worry if you can't catch the conference as everything will be available through GPUOpen on March 24th at 4pm GMT!
Check out the full session list below for links to the GDC schedule, as well as the date and time for every session.
Full session list
Advanced Graphics Summit – Monday
GDC Sponsored Sessions – Wednesday
| Session | Speaker | Room | Date/Time |
| --- | --- | --- | --- |
| A Guided Tour of Blackreef: Rendering Technologies in Deathloop | Lou Kramer (AMD), Gilles Marion (Arkane Lyon) | Room 2020, West Hall | March 23rd  9:00am-10:00am PST |
| FidelityFX Super Resolution 2.0 | Thomas Arcila (AMD), Colin Riley (AMD) | Room 2020, West Hall | March 23rd  10:30am-11:30am PST |
| Performant Reflective Beauty: Hybrid Raytracing with Far Cry 6 | Stephanie Brenham (Ubisoft), Ihor Szlachtycz (AMD) | Room 2020, West Hall | March 23rd  12:30pm-1:30pm PST |
| Ray Tracing Performance Revealed. How to optimize your game with the Radeon™ Developer Tool Suite | Chris Hesik (AMD), Can Alper (AMD) | Room 2020, West Hall | March 23rd  2:00pm-3:00pm PST |
| AMD Ryzen™ Processor Software Optimization | Ken Mitchell (AMD) | Room 2020, West Hall | March 23rd  3:30pm-4:30pm PST |
| Breaking Down the World of Athia: The Technologies of Forspoken | Aurelien Serandour (AMD), Teppei Ono (Luminous Productions) | Room 2020, West Hall | March 23rd  5:00pm-6:00pm PST |