Compressonator
Compressonator is a set of tools to allow artists and developers to more easily work with compressed assets and easily visualize the quality impact of various compression technologies.  It consists of a GUI application, a command line application and an SDK for easy integration into a developer toolchain.
A variety of block based codecs, palletized and grayscale encoders, and useful tools for generating mip-maps, comparing the quality of compressed and uncompressed images and batch-compressing large databases of images are included.
Developers and texture artist can optimize the level of quality and performance that best suites the requirements for their game assets and pipeline. Textures are compressed according to specific data streaming requirements, balancing both power and memory of the targeted devices while maintaining quality that users expect.
The most popular codecs are provided in a comprehensive easy to use library with a simple  interface that can be integrated into game engines and tools.
GUI Application
A graphical interface tool complements the library giving artists a visual aid to quickly select different formats and analyze the results with are variety of matrices.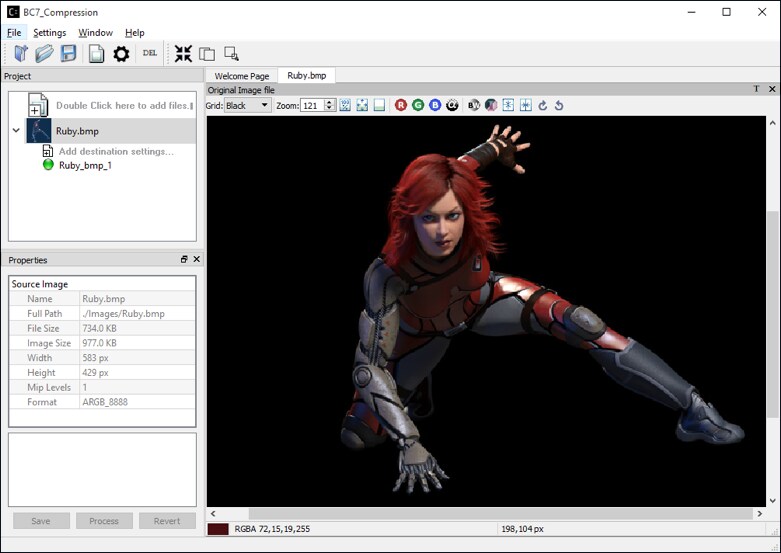 Property views clearly displays how each compression format, with its own particular quality and speed parameters, works for various images, so the developer can evaluate the results and choose the approach that best fits the task at hand.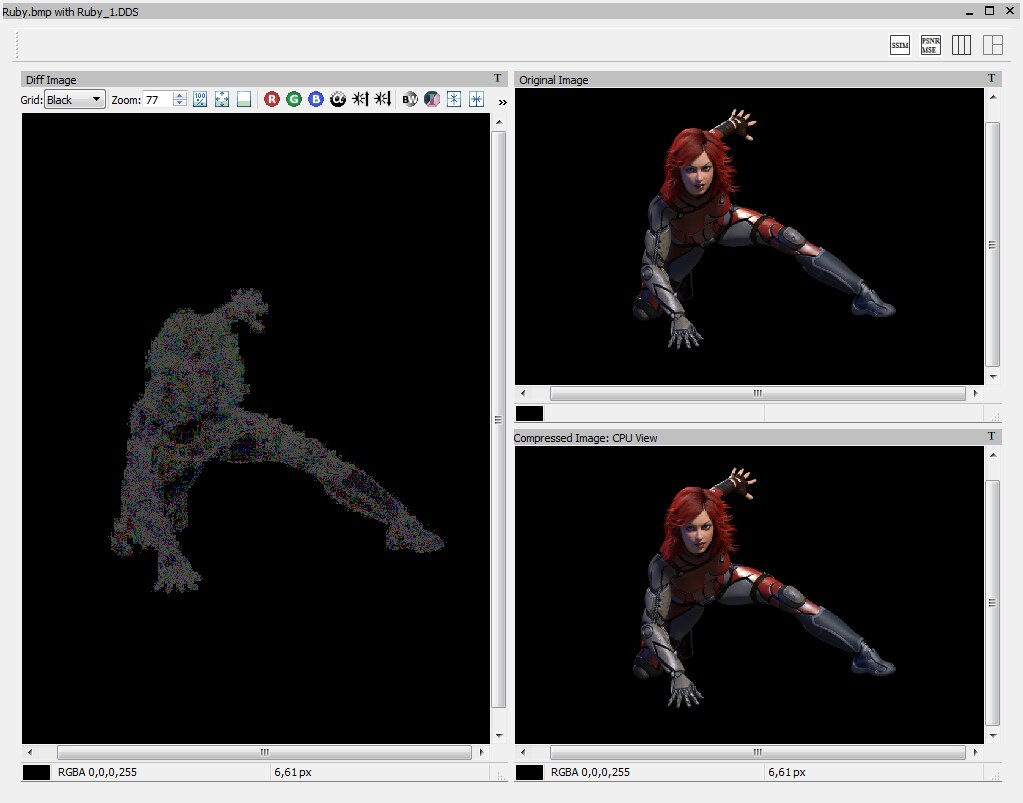 The Image Difference View shows how the original image compares to a decompressed version.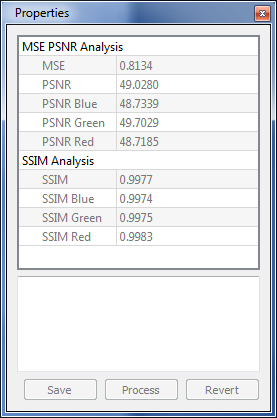 Analysis Data views are saved to file and can be used to perform pass-fail conditional tests on multiple images that are processed by batch files from the command line.
Command Line Application
Can compress to a wide range of compression formats including ASTC, ATC, ATInN, BCn, ETCn, DXTn and swizzled DXTn formats, and supports conversion of textures between 8bit fixed, 16bit fixed and 32bit float formats.
Key Features
Fast compression speeds
Adjustable bit rates and quality settings
The GUI and CLI interacts with SDK for texture compression and bit format conversions
Process multiple compression, decompression and transcode of images with a single processing action
Allow multiple processing interactions for a single source image
Inspect visually and analytically compression results
Uses a single image viewer that supports a large number of compressed and uncompressed image formats
Compressonator supports Microsoft Windows® platform  and Linux.
Technical Blogs
GPUOpen Compressonator Blog Posts
Resources