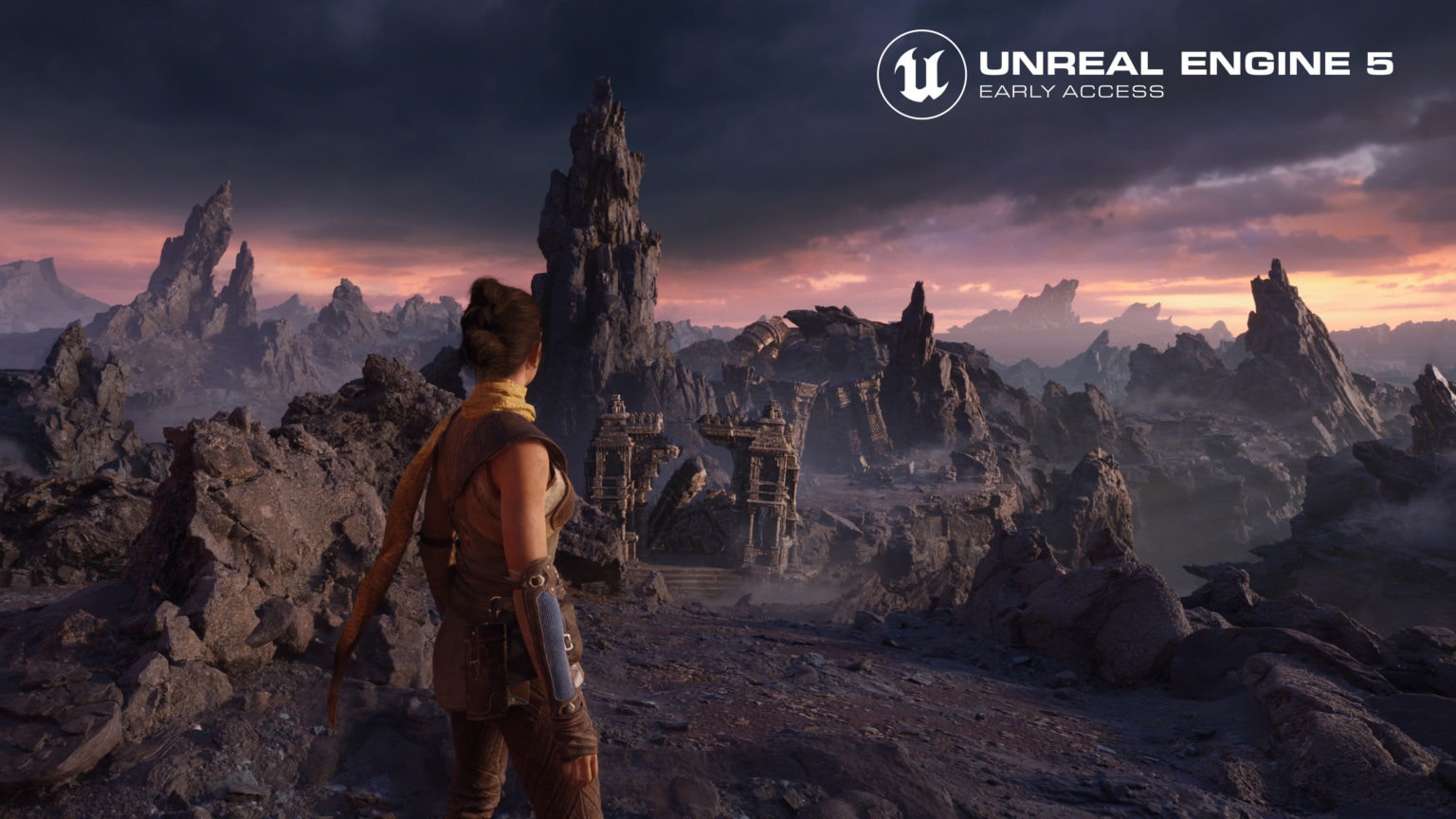 Unreal Engine 5 Early Access is now available!
We're very proud to announce AMD's support for the early access release of Unreal Engine 5. This exciting new build is intended for developers wishing to test the fantastic new features and prototype future next-generation games.
AMD has worked closely with Epic Games to release a Radeon™ Software Adrenalin developer driver tuned to support Unreal Engine 5 development. If you are a game developer excited to try out Unreal Engine, make sure you download this driver for optimal performance if you use an AMD Radeon™ graphics card in your system. 
What does Unreal Engine 5 offer?
There's so many great new features in UE5! One we'd like to particularly highlight here is Temporal Super Resolution. TSR is a new technique of upscaling a lower resolution frame to maximize performance and visual fidelity. AMD has worked closely with Epic to optimize TSR features on Radeon™ graphics powered systems. A standard feature of UE5, TSR is enabled for all GPUs and provides state-of-the-art upscaling not just on PC, but on PlayStation 5, and Xbox Series X/S, too.
To find out lots more about Unreal Engine 5, take a look at our Unreal Engine 5 blog over on amd.com.