We've just released our latest Radeon™ Software Adrenalin Edition driver (20.9.2), and it includes three notable extensions:
VK_KHR_buffer_device_address

This extension allows applications to use pointers to buffer memory in their shader code, allowing the construction of complex data structures.
In addition, unlike traditional resources, there are no limits to the number of pointers available to a shader, and no need for descriptor bindings – pointers can even be patched into shaders as specialization constants.
Some tools can additionally make use of this extension as a "free" debugging channel rather than allocating descriptors.



VK_EXT_robustness2

This extension enables out of bounds access guarantees for buffers and images that match the behavior of DirectX® APIs.
This is another useful feature for applications porting from DirectX® APIs, or for layered API implementations.
We recommend using this extension only for compatibility or porting efforts, as there can be a performance cost, and it can hide rendering errors.



VK_EXT_shader_image_atomic_int64

This extension adds 64-bit storage image support to Vulkan®, enabling read, write, and atomic access from shaders.
Applications currently using buffers for 64-bit atomics with 2D access patterns will be able to realise a notable performance uplift by switching to images.
More GPUOpen Vulkan® content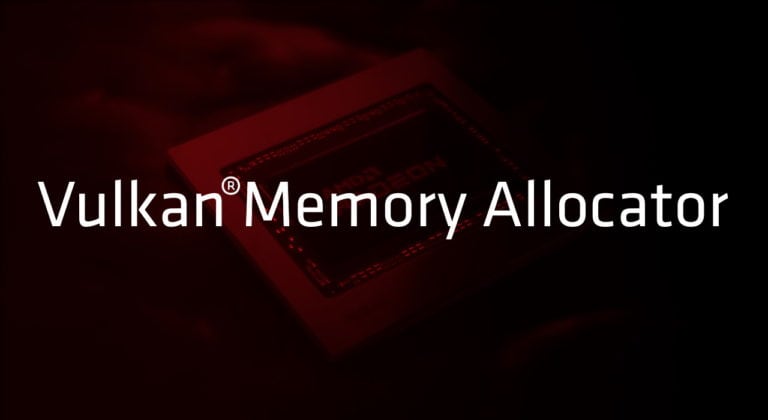 VMA is our single-header, MIT-licensed, C++ library for easily and efficiently managing memory allocation for your Vulkan® games and applications.